COLLECTIVE MEZZO ENHANCING THE DECOR

Collective Mezzo arises from the singular points of view of each designer and the spaces: the designs are conceived based on each interior creating an extension of those spaces.
Each space is designed to be unique and irreproducible and each person has a very specific view of things. It is in this cult of singular imagination that Collective Mezzo grows.

Taking into consideration that each room is seen through the eyes of a person with a unique interpretation, the masterpieces that will be created have the purpose to offer the vision of its creator about interior design, spaces, and the life in them. Vibrant colors and bold designs characterize the Collective Mezzo, which promises to enhance home decor and space by matching perfectly with other pieces.

The result is a series of designs that intend to explore the potential of each interior, bringing out the exuberance of a vibrant decade with multiple interpretations.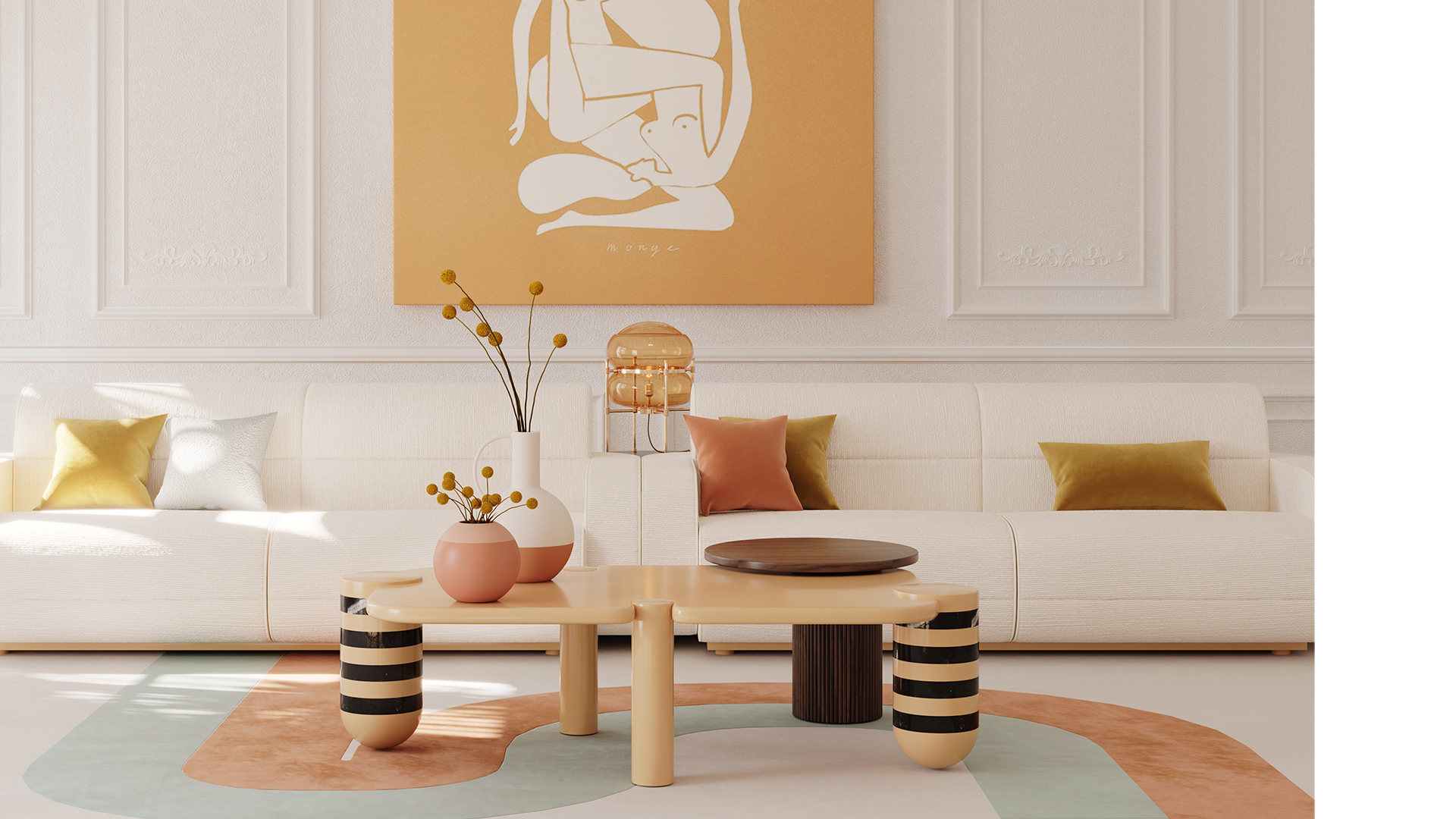 EDITH CENTER TABLE
The Edith center table is a celebration of geometrical forms. Its bold look will be the center of attention of any living room with its contrasting lines and materials.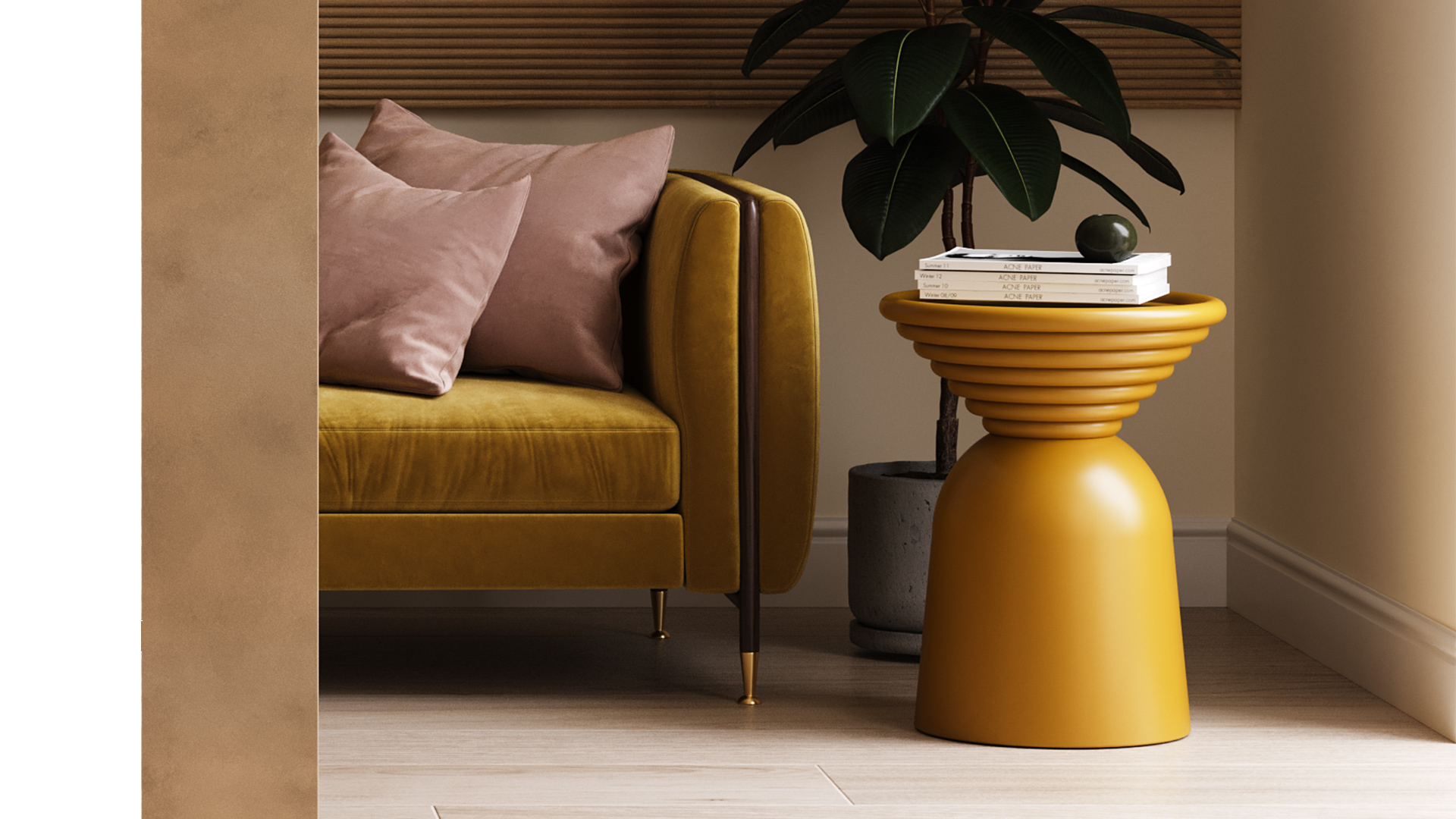 BURKE SIDE TABLE
The Burke side table has a distinctive design. Its robust foot in wood features a bold silhouette that supports a unique tabletop with parallel line details in wood, which turns it into a singular design piece.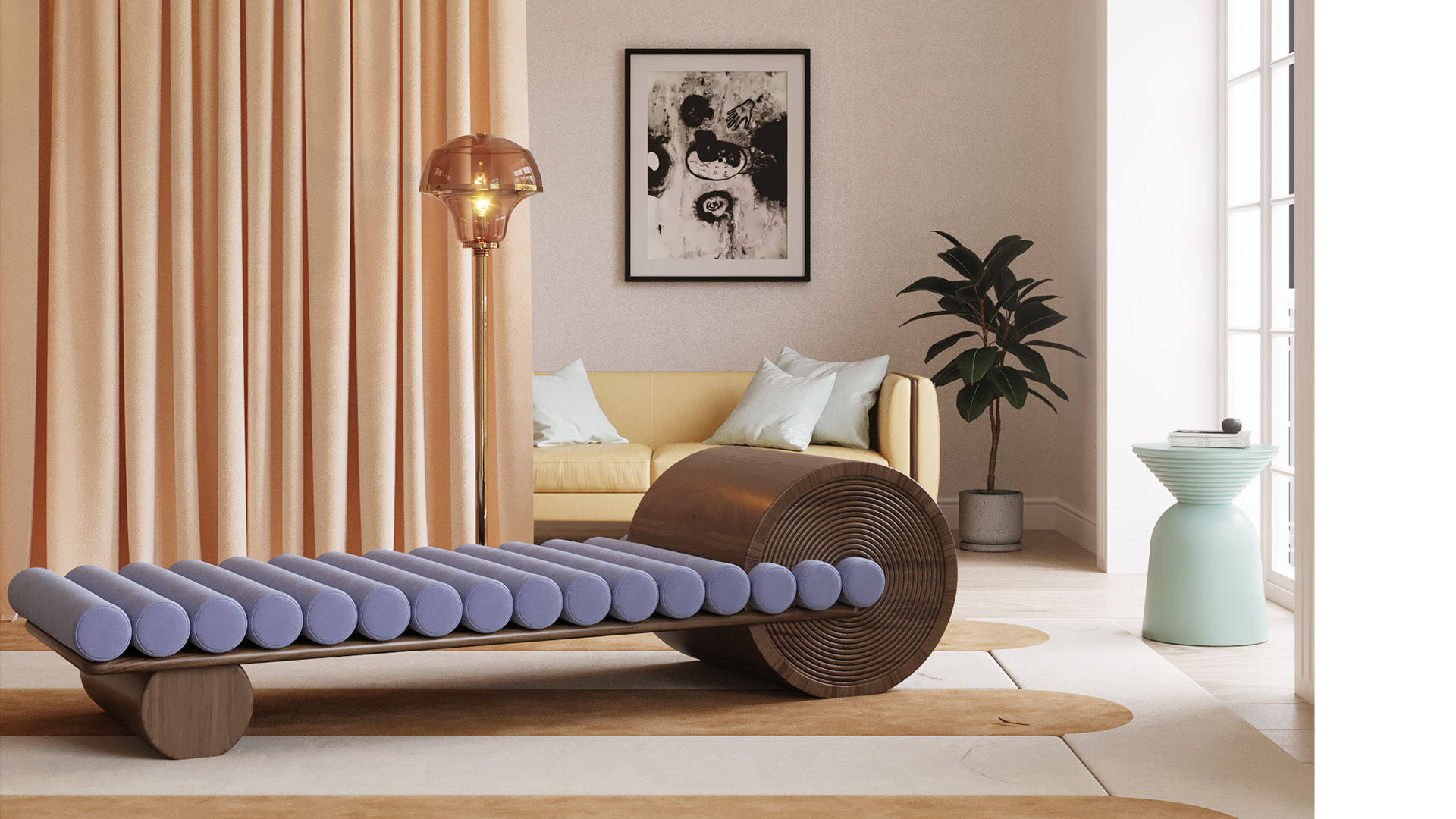 FRANCIS BENCH
The cylindrical shapes of Francis bench will be the spotlight of any room. The symmetrical look composed of curved lines, which are connected by a discreet rectangular wood frame, incorporates a bold elegance that is typical of Bauhaus design, following form, function, and consistency principles.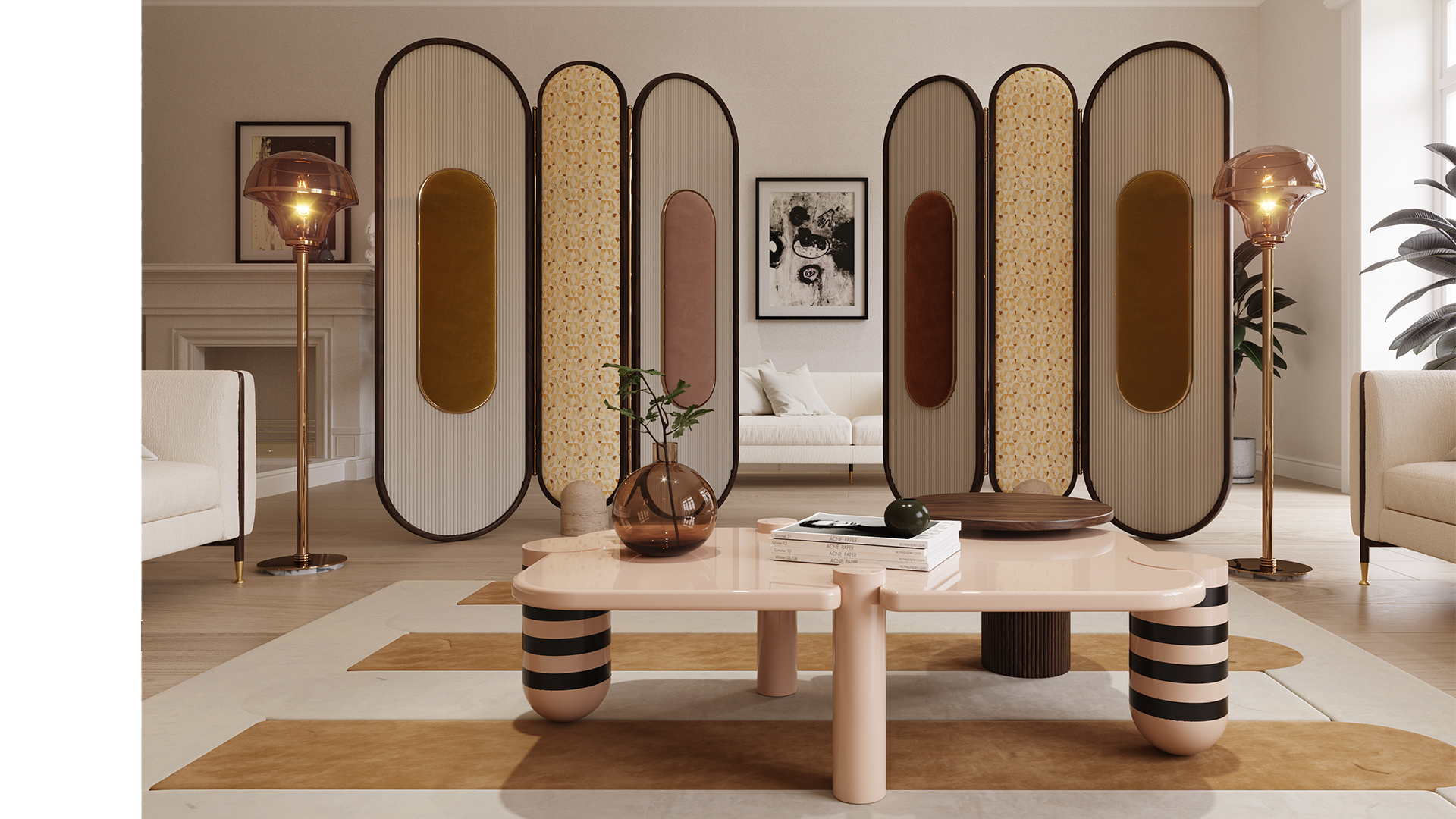 WAYNE SCREEN
The Wayne screen is a true representative of mid-century modern boldness. The cylindrical shapes are the main feature of the design, while the upholstery elements create attractive details that will elevate the interior decoration.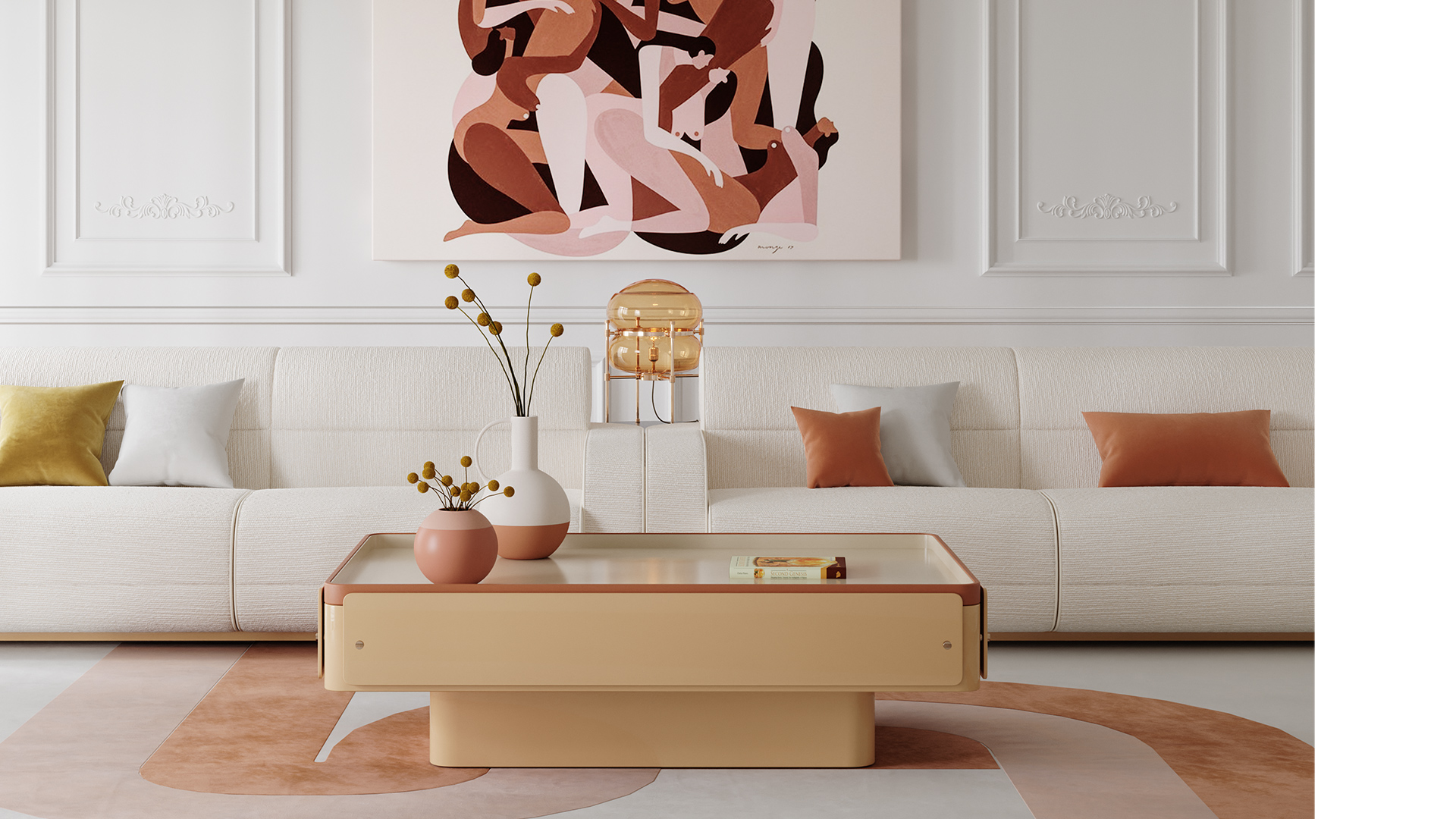 GIMBEL CENTER TABLE
The Gimbel center table has a robust look, ready to be the spotlight of the interior. The tabletop with a slight depth brings back the extravagance of the golden years, which is adorned boldly with leather and brass. The strong foot is almost invisible, which creates a sense of a tabletop floating.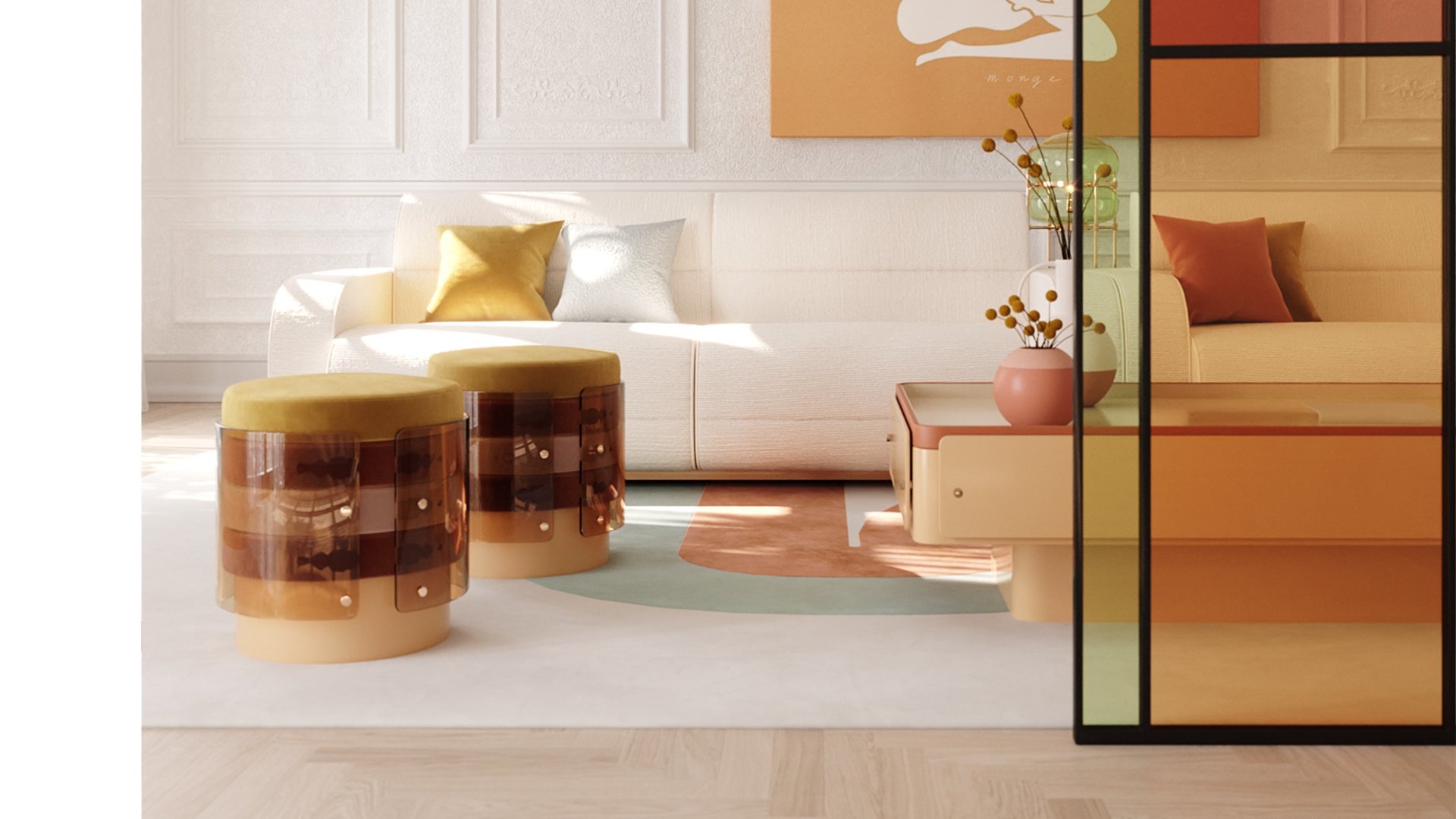 CHET STOOL
The Chet stool retrieves the golden year's exuberance with its seductive design details. The acrylic attached to the main structure featuring elegant brass elements mirrors the upholstered layers in different colors, which creates the focal point of the design.





.
If you enjoyed this article, please share