SUMMER COLLECTION BY MEZZO
Mezzo designers are always one step ahead when it comes to design. Creating unique pieces that glorify mid-century style and breathe new life into the space in which they will be placed is one of our purposes. Unsurprisingly, a good piece of lighting itself has the ability to completely change the environment and create unique atmospheres.
This time, we were surprised by six new floor lamps launches. Made of white -painted metal and gold plated brass, these floor lamps are the representation of luxury.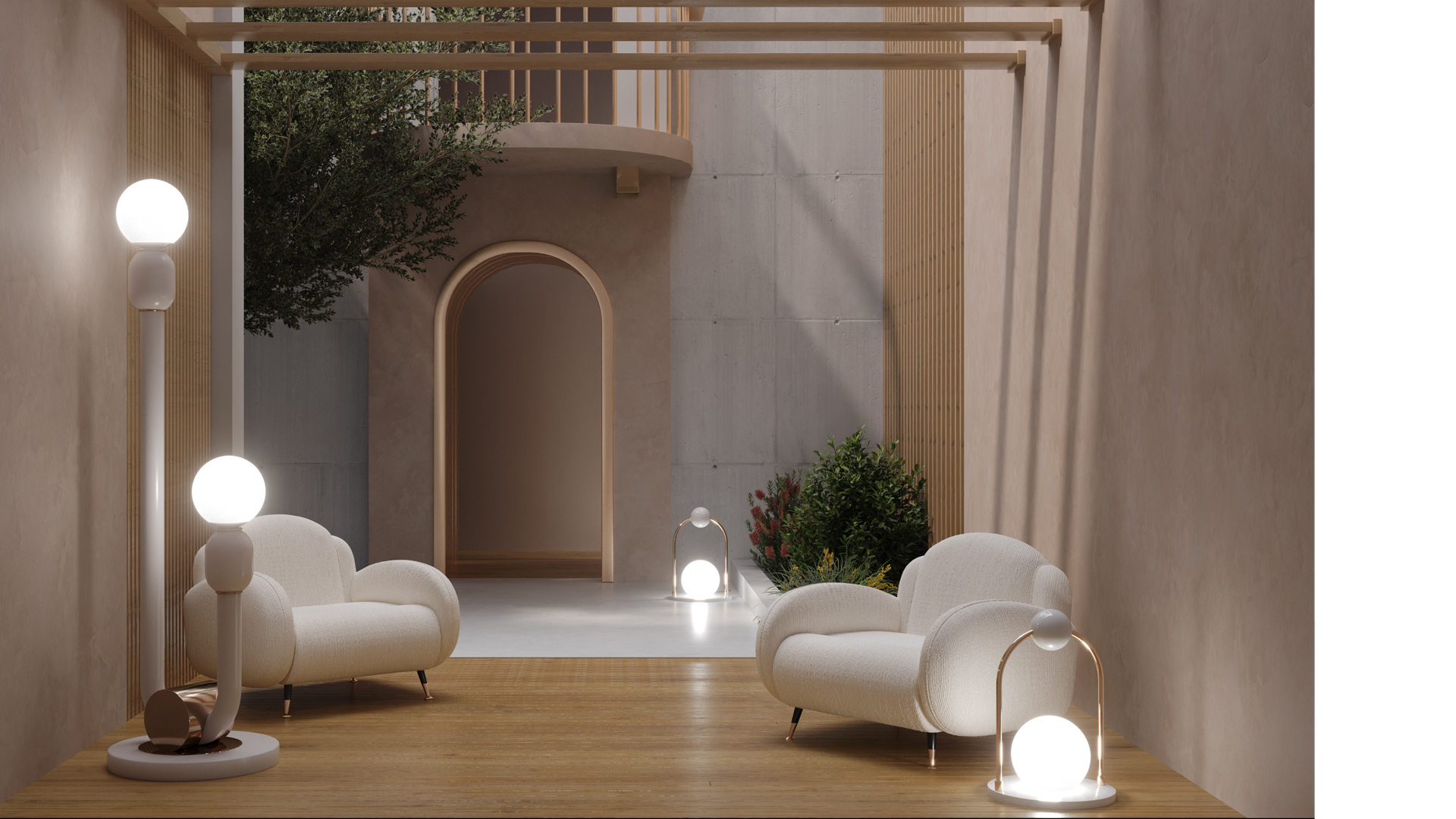 Inspired by art deco, the Taylor floor lamp is perfect to be used, for example, in riads. In these spaces, the social area is very privileged and it is essential to have an artificial light source for when night falls. Taylor is a floor lamp that captures the essential features of the mid-century style, with simple lines and luxurious finishes, while illuminating the entire surrounding area, it enhances the space, creating an extremely elegant area.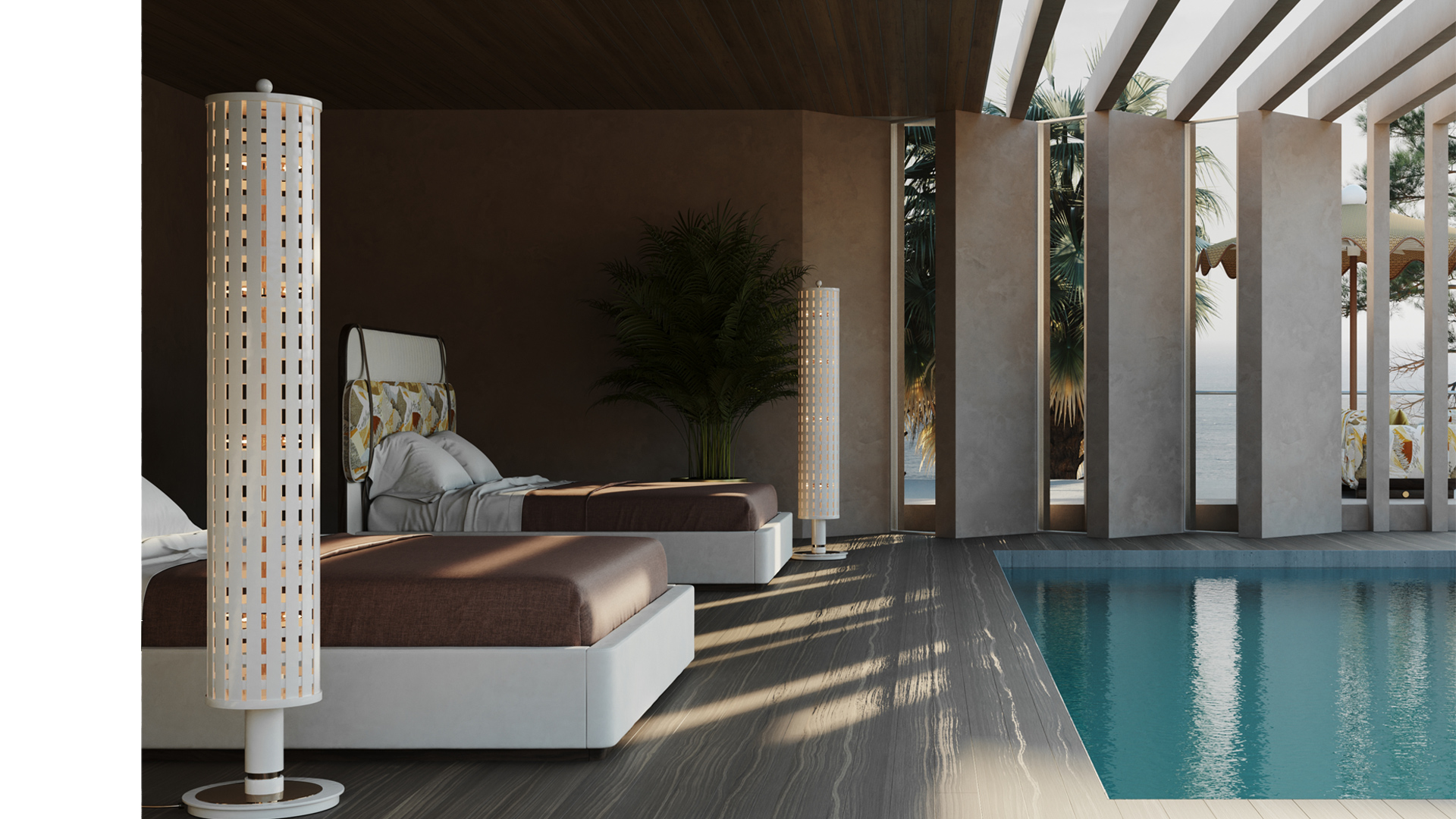 Having a room with a view and a direct entrance to the pool is a dream for many, especially on hot summer nights. However, as with any rest zone, it is vital to have sufficient lighting. Douglas floor lamp Is a vintage floor lamp that will enhance any space. The white-painted metal and gold plated brass structure give height to the floor lamp,
making it a robust piece that evokes the mid-century style.





See Also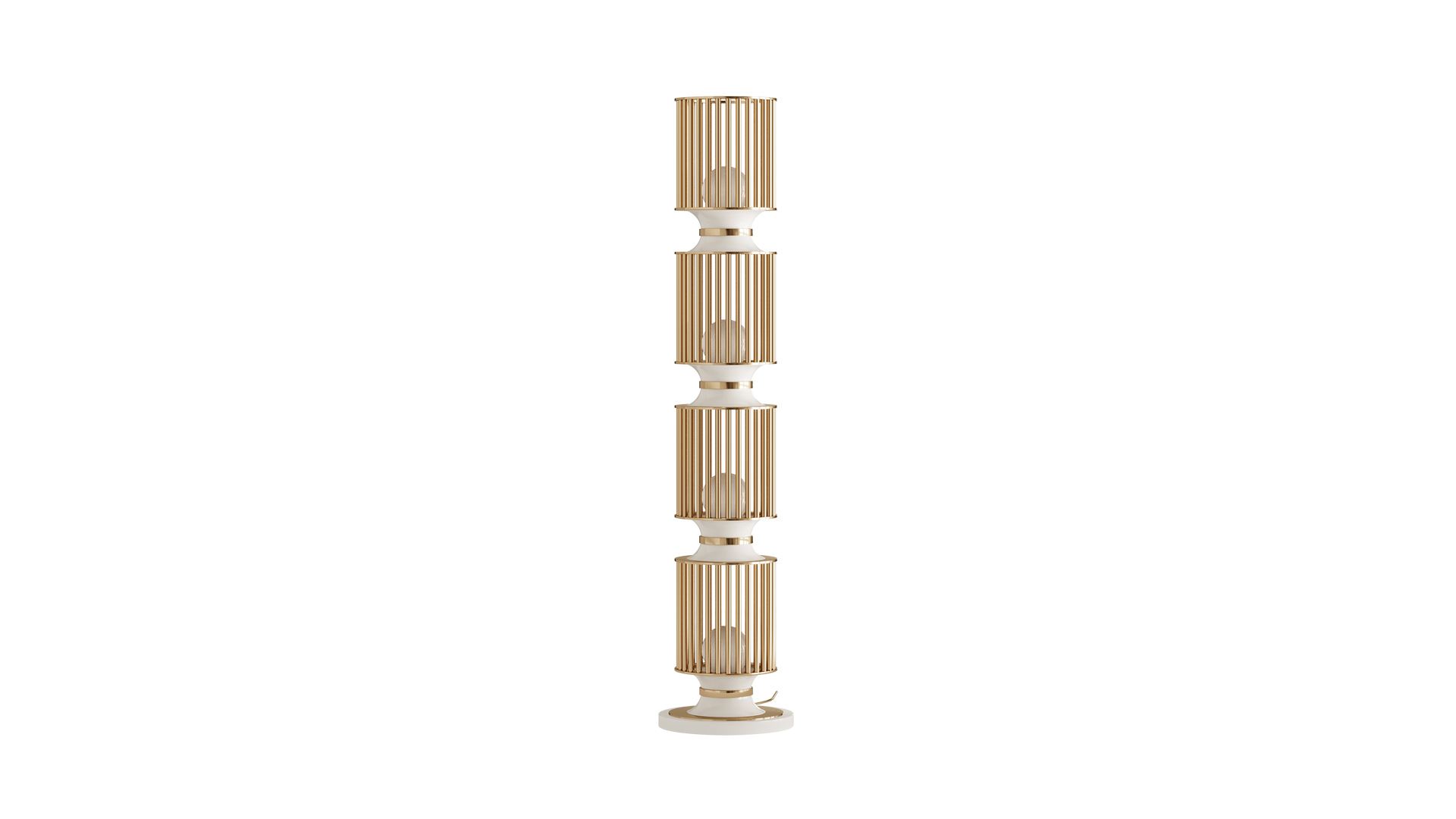 Grant Floor Lamp
The Grant Floor Lamp was created to be a completely out-of-the-ordinary piece. Cylindrical in shape, covered in gold plated with openings that allow light to pass through reflecting its lush form, this piece is a true representation of the mid-century style. The combination of gold-plated and white-painted metal blend perfectly with any living room or entrance, giving them a touch of luxury.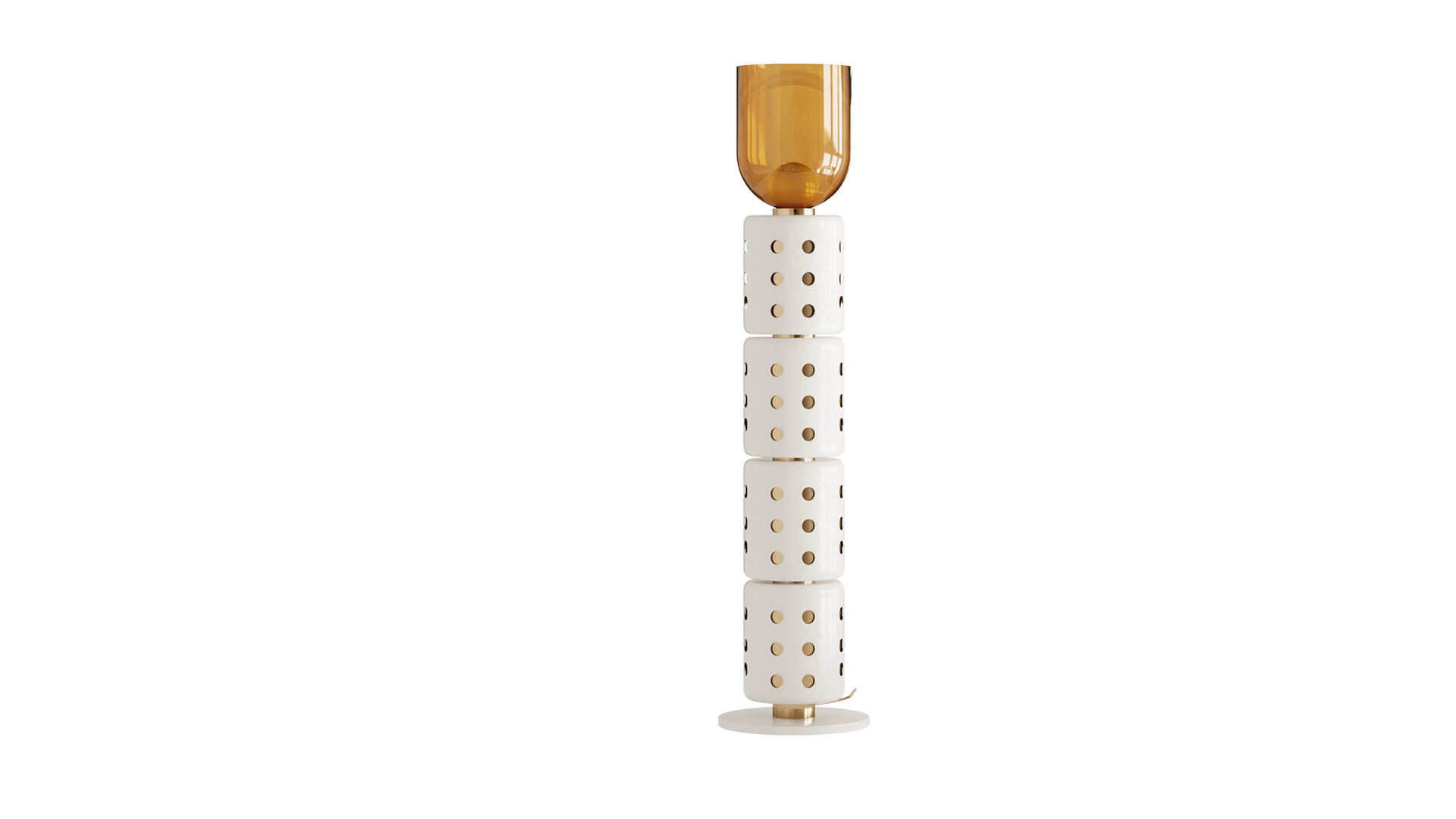 Marlon Floor Lamp
Mezzo's designers were inspired by the art deco style and created a unique floor lamp. The Marlon floor lamp is a powerful piece that doesn't go unnoticed. Marlon comprises a cylindrical gold-plated structure surrounded by four white-painted metal modules giving it elegance. At the top, the glass structure ensures maximum lighting. Marlon floor lamp is perfect for combining in a lounge area, or living room, next to an armchair or sofa.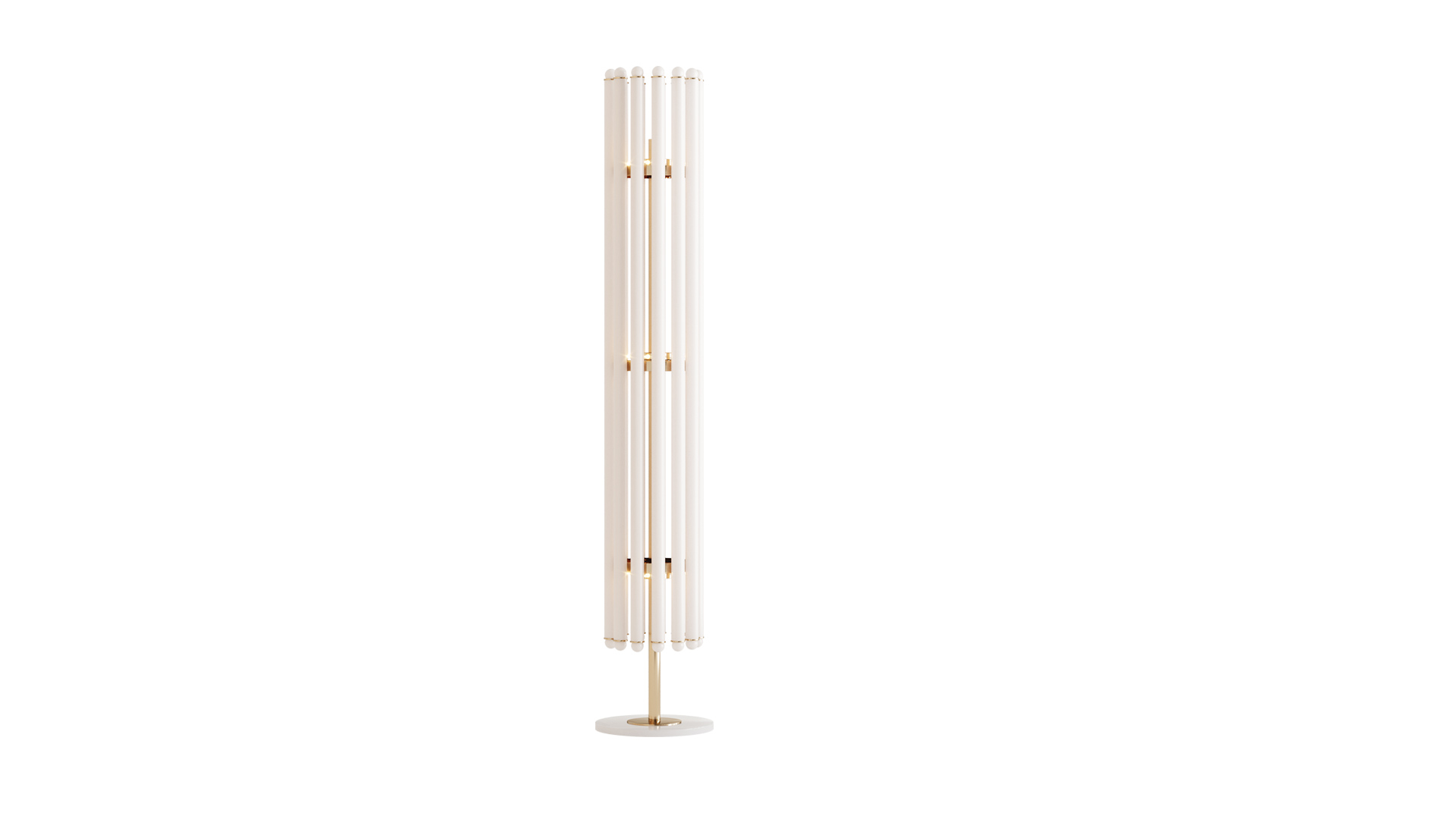 Cooper Floor Lamp
The Cooper floor lamp has a simpler shape perfect for attenuating filled spaces. Built of white-painted metal and a gold-plated interior this iconic floor lamp will highlight your interior design. This iconic floor lamp consists of nine lamps that reflect its beauty, at the same time it directs the light.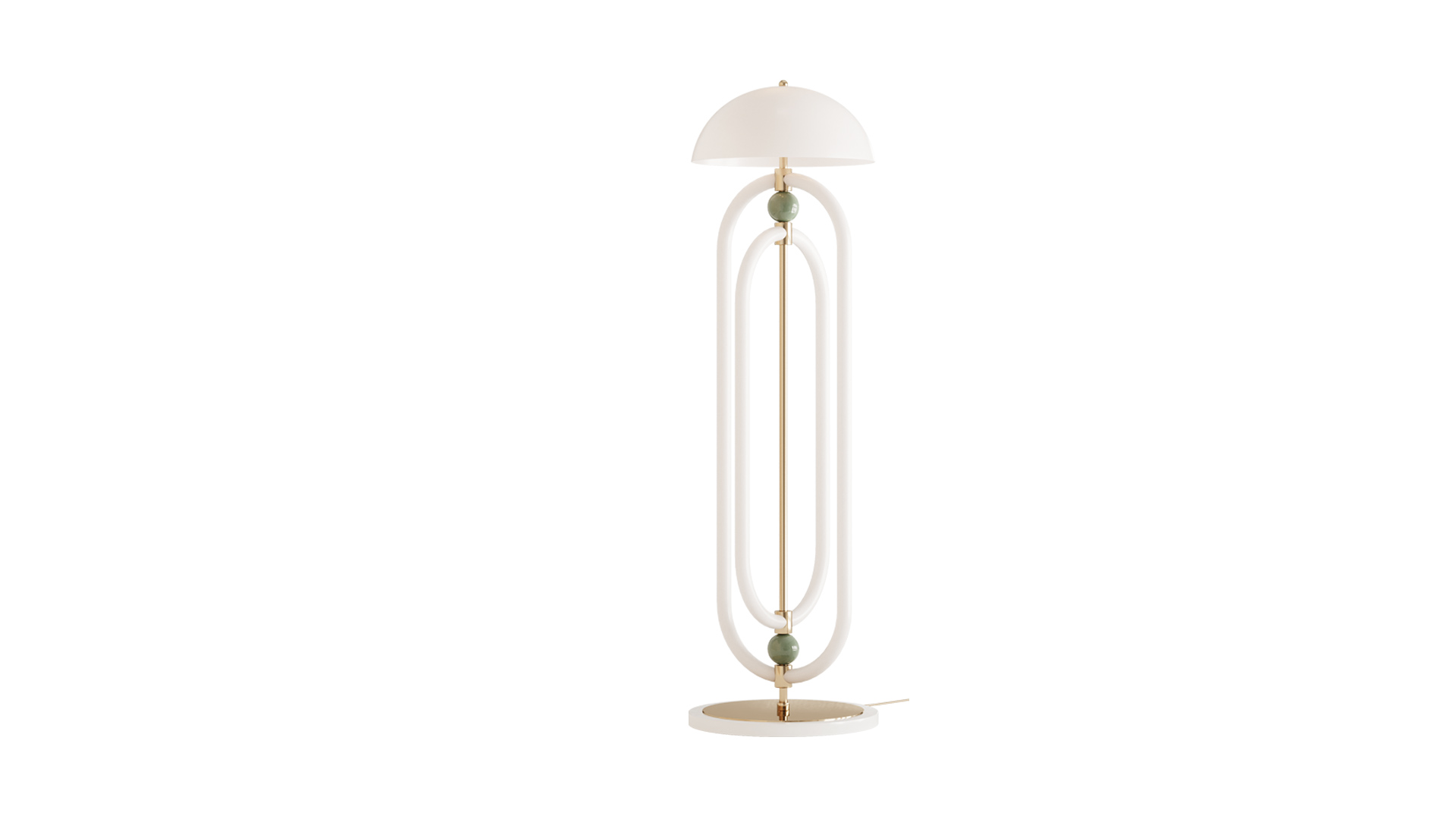 Welles Floor Lamp
Welles floor lamp represents the art deco style in every aspect. In this lighting design, you can find two white-painted metal tubes that create an oval shape that joins through a handcrafted gold-plated base. The shape of the Welles floor lamp creates an elegant piece that combines the best of craftsmanship with luxury design. The semi-oval top minimizes the direct impact of light, creating a relaxing atmosphere.

If you enjoyed this article, please share