UPHOLSTERY TO ENHANCE DESIGNS

Putting upholstery in a project is almost an essential condition for its success. In addition to being often the only way to add color to space, it is also a source of comfort. From sofas to armchairs, through benches, dining chairs, bar chairs, and stools, Mezzo's upholstery collection won't leave anyone indifferent.

See for yourself our best sellers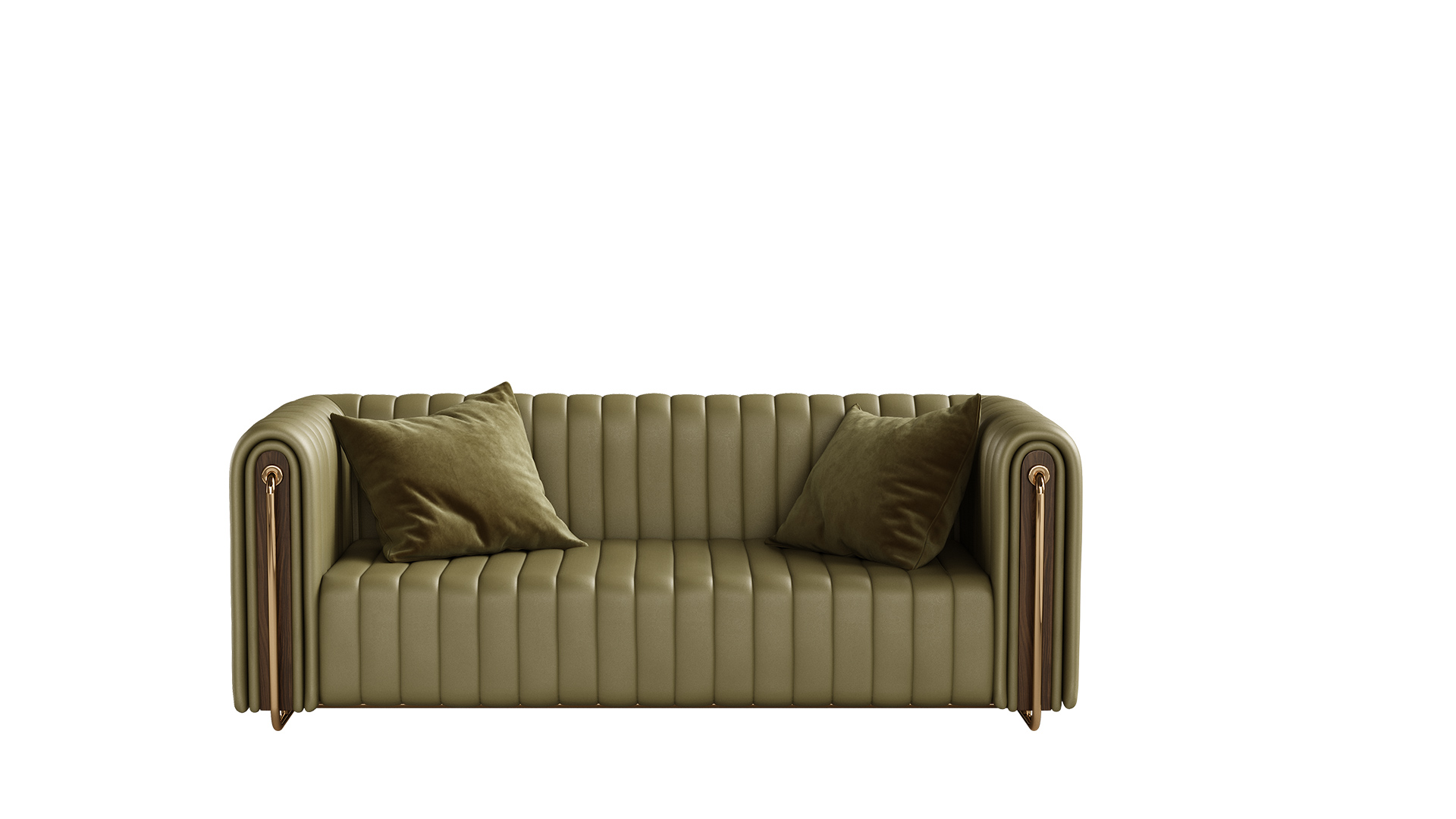 Rivers Sofa
The Rivers sofa gathers its inspiration from the undistinguished style of the jazz saxophonist Sam Rivers. By seeking the limits of shape, this sofa is the ultimate statement piece that can easily integrate into a modern mid-century living room.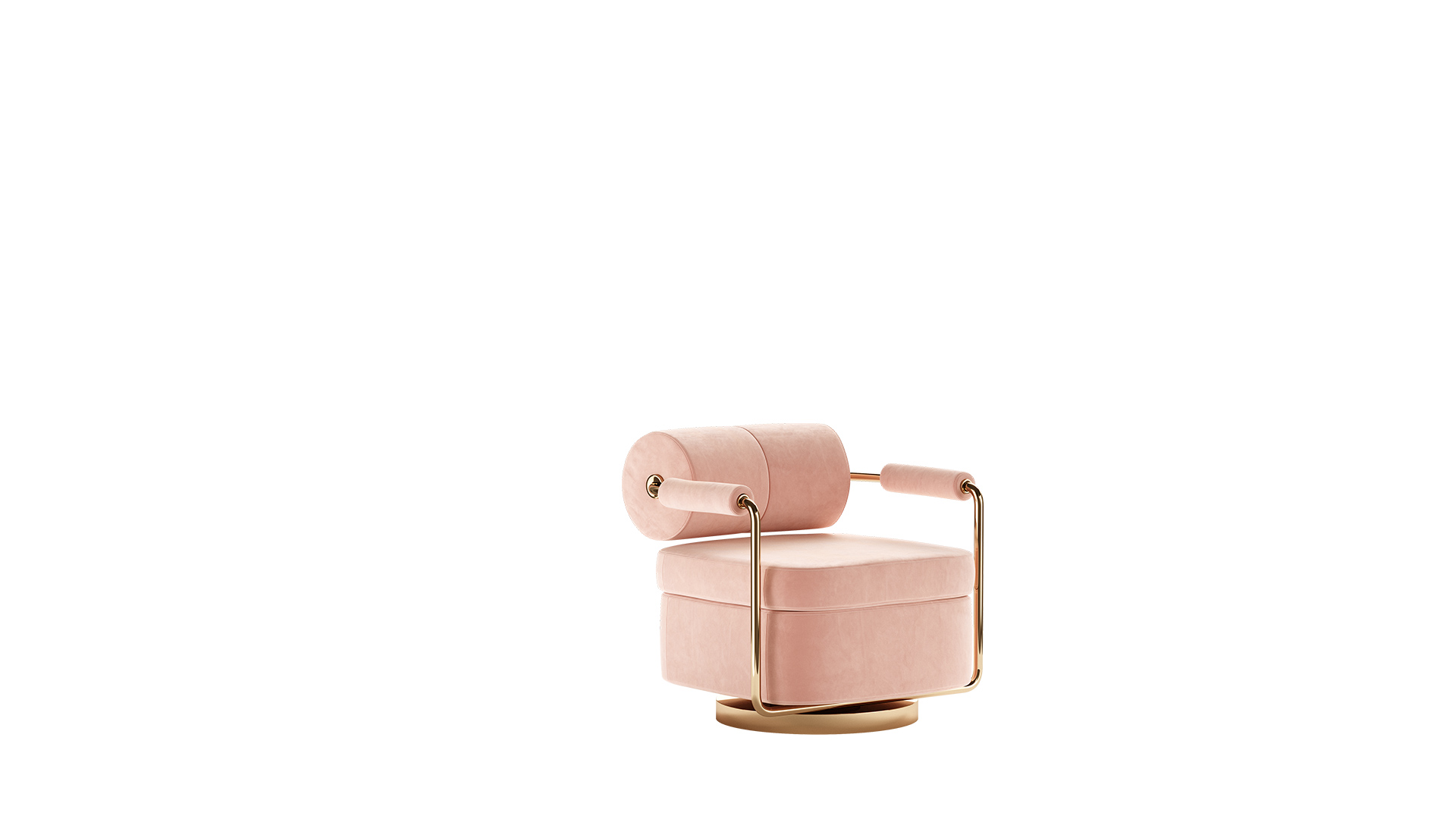 Anderson Armchair
The Anderson armchair is the materialization of mid-century modern style. With geometric shapes that merge with brass details, this armchair will bring a vintage touch to your projects.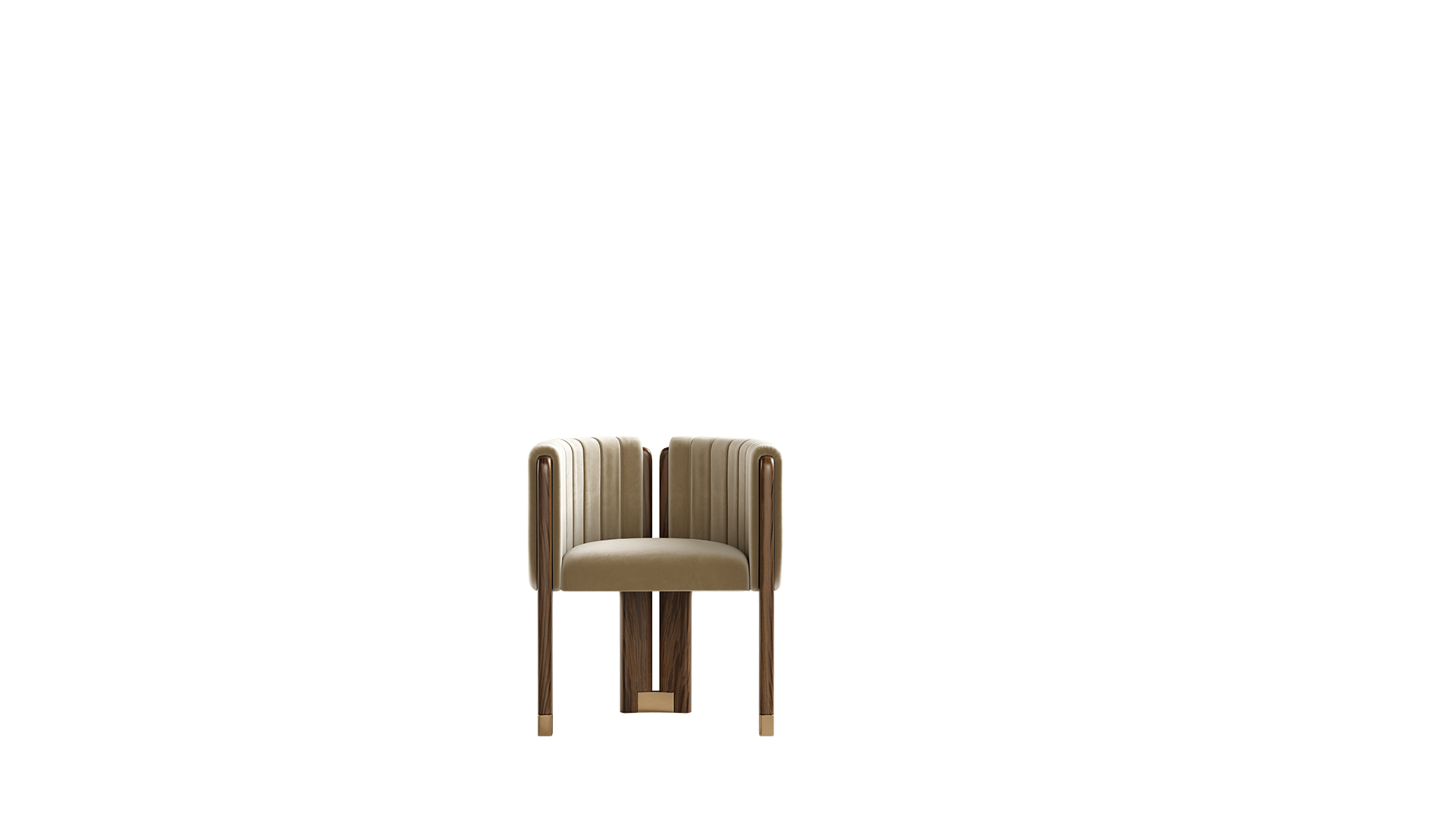 Crawford Dining Chair
The Crawford dining chair is a statement piece that will enhance any dining room. Inspired by the powerful actress and businesswoman Joan Crawford, this dining chair shows the elegance and glamour characteristic of that time.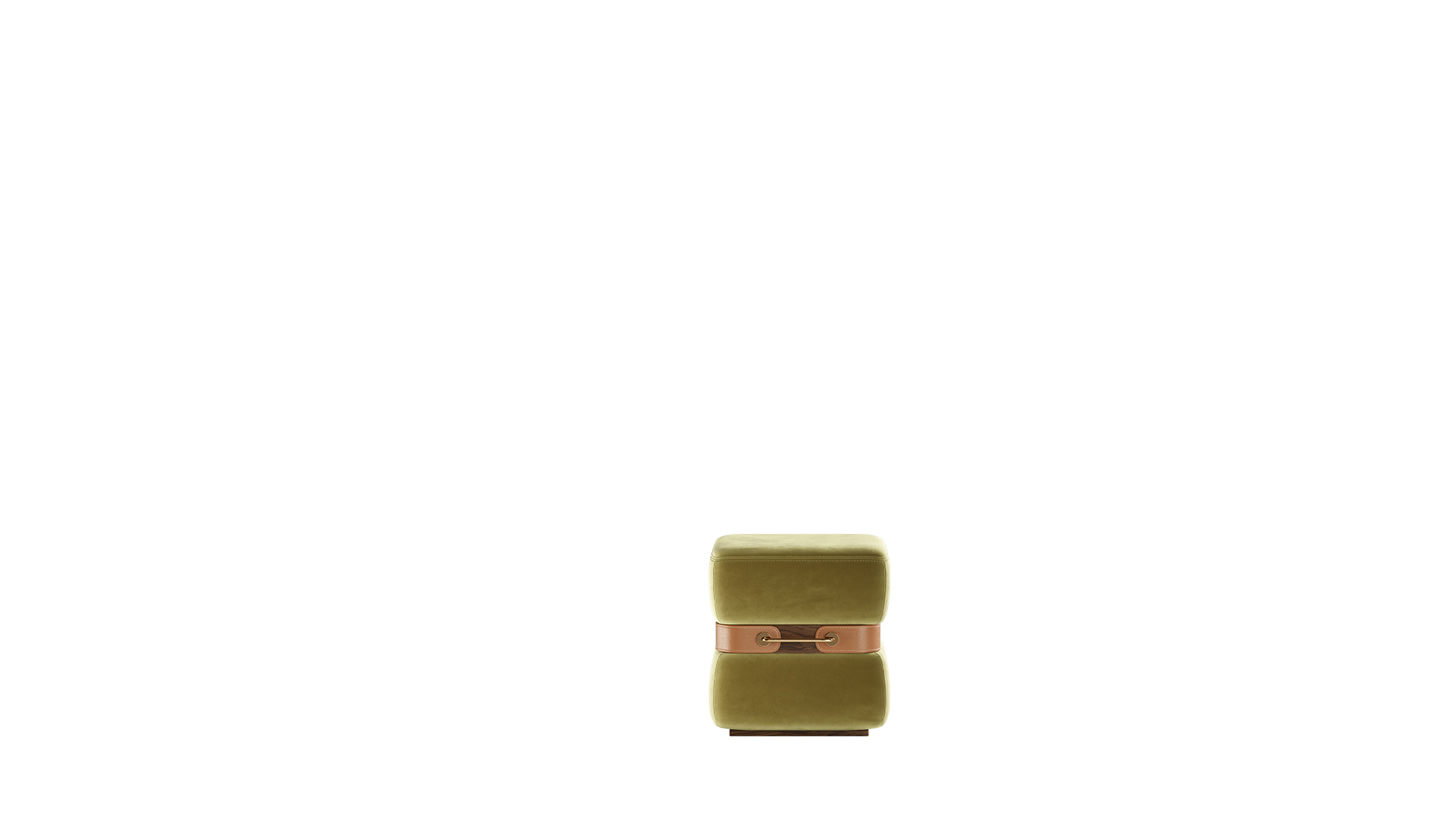 Ray Stool
Ray's retro silhouette and its clean appearance are what stand out the most. The leather belt shaping its lines gives it the necessary bold touch, turning it into the perfect piece for a living space.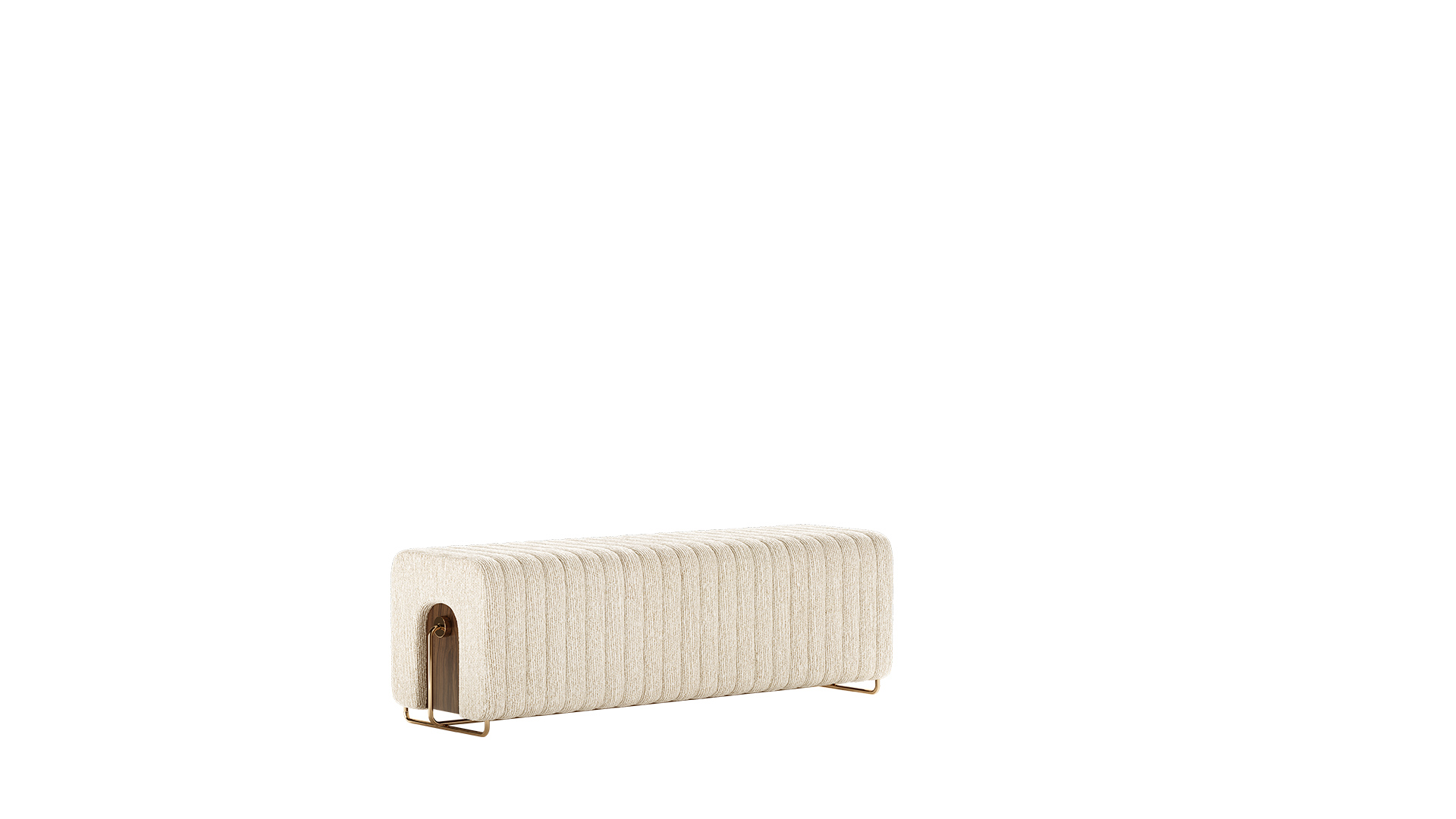 Rivers Bench
The Rivers bench gathers its inspiration from the bold elegance of the '60s. The alluring pattern, featuring parallel vertical seams, combined with the sophisticated brass feet, dancing gracefully below the seat, gives the design a unique style, perfect to complement any mid-century modern bedroom.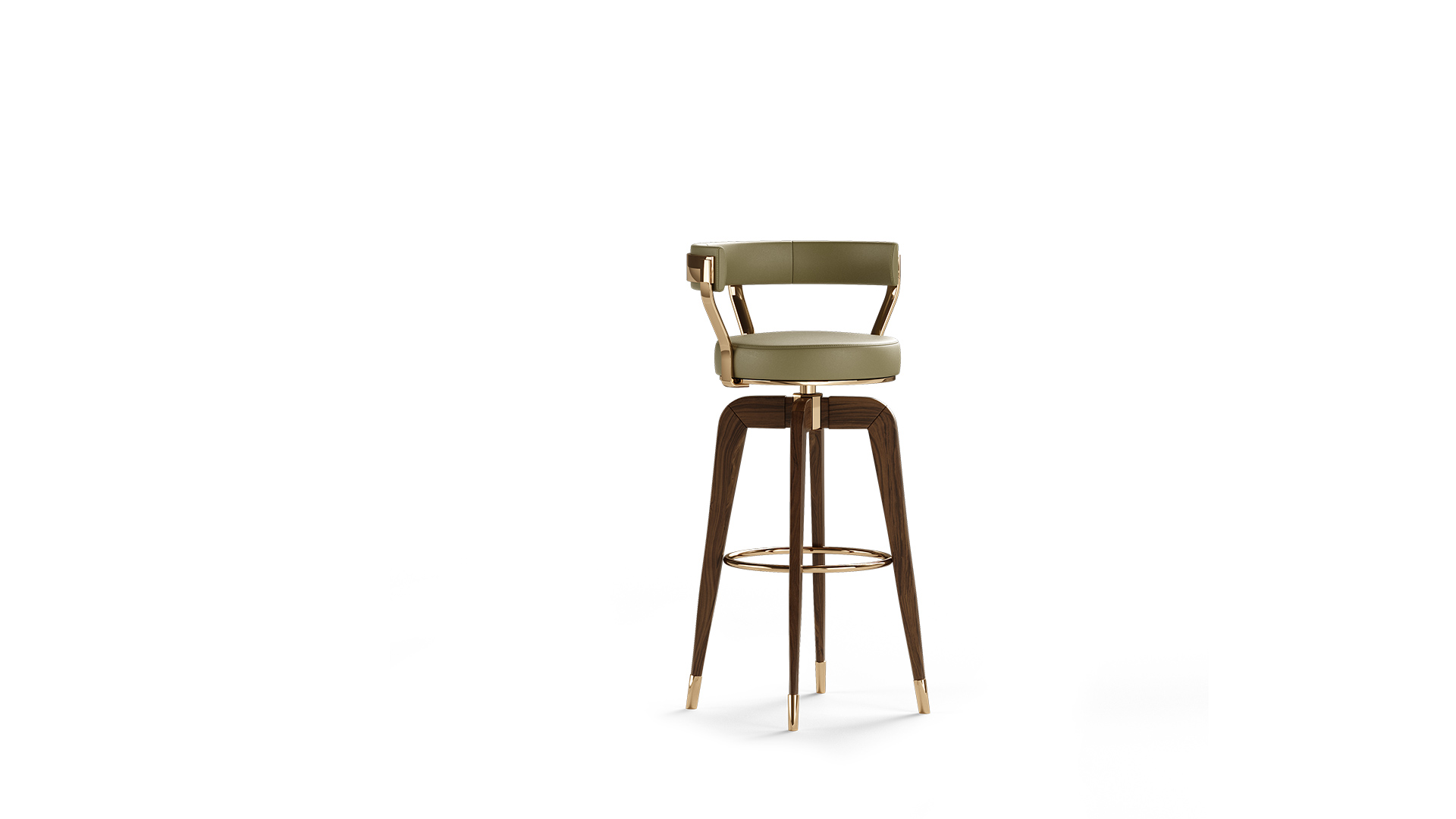 Gilmore Bar Chair
The Gilmore bar chair was designed to bring a touch of luxury to any bar. This vintage bar chair features elegant lacquered legs, adorned with brass details, providing the vintage glamour that any modern mid-century bar seeks to have.
If you enjoyed this article, please share