TIMELESS SIDE TABLES
Side tables are one of the most important pieces in a house, especially in the living room. This is a piece that is both decorative and functional. It is often a complement to a top decoration, combining it for example beside a sofa. At other times, it can serve as a base for beverage holders.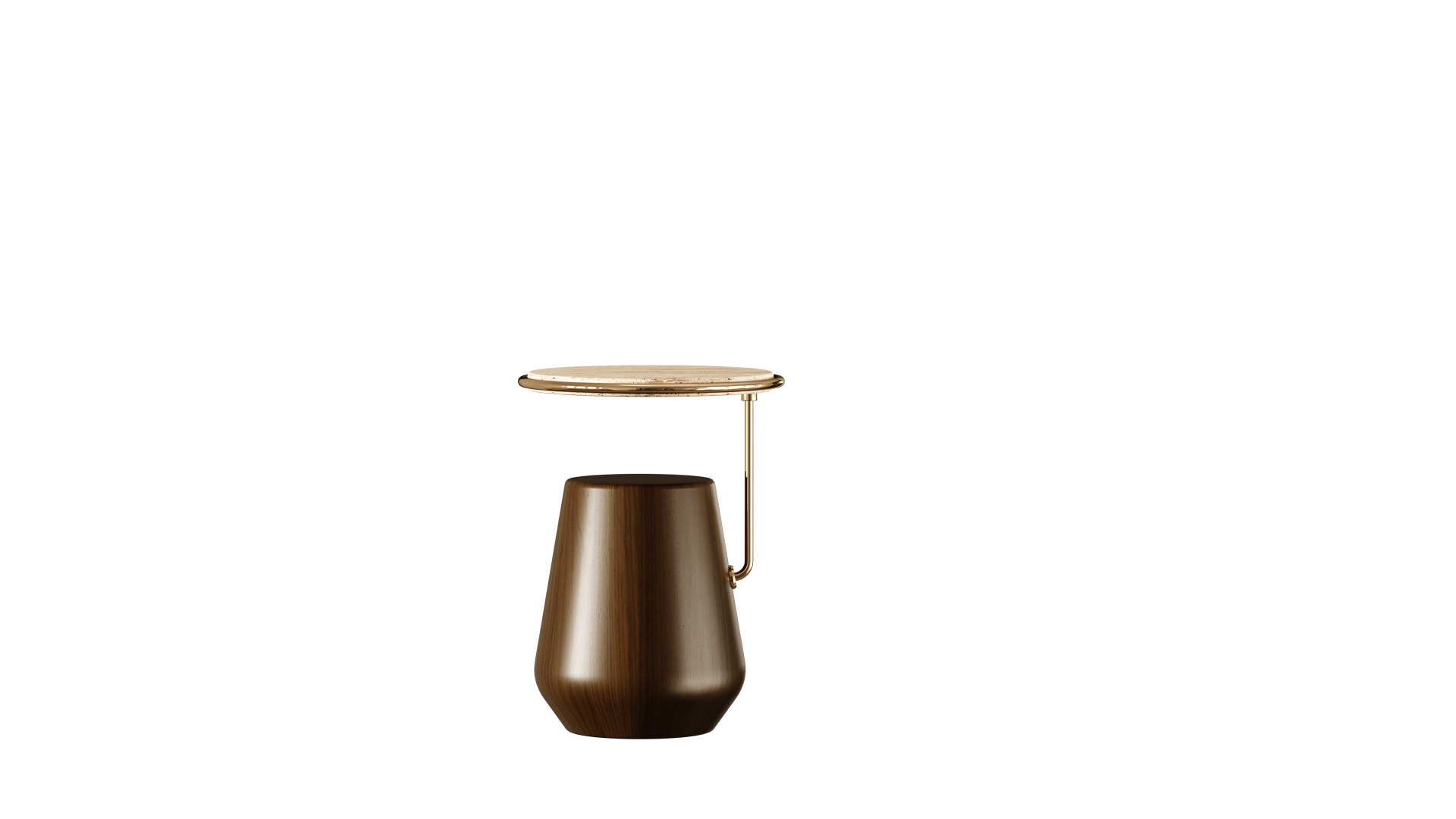 The Haynes side table is a fusion of wood, brass, and marble, ideal for those who dare to create a bold interior. The design features elegant curves on the base, with an irregular silhouette, which attaches to the marble tabletop through a discreet brass row, creating the illusion of a suspended tabletop.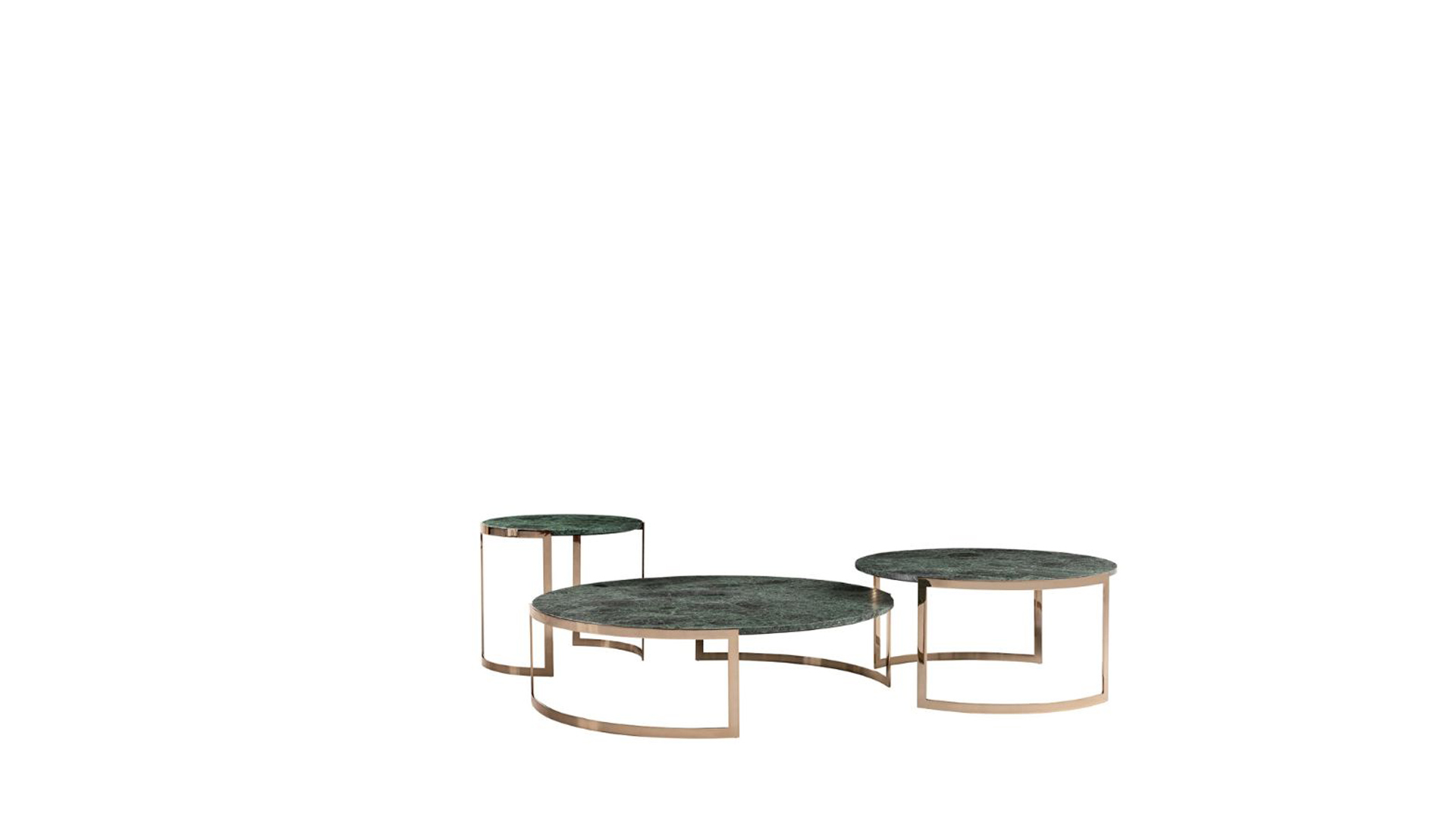 While they strike a perfect harmony when all three sizes come together, each Fendi Casa Anya Lite coffee table is sold separately so you can create your own ideal set-up. Endlessly versatile in a range of elegant marble finishes, the collection's metal legs can also be customised for the perfect finish.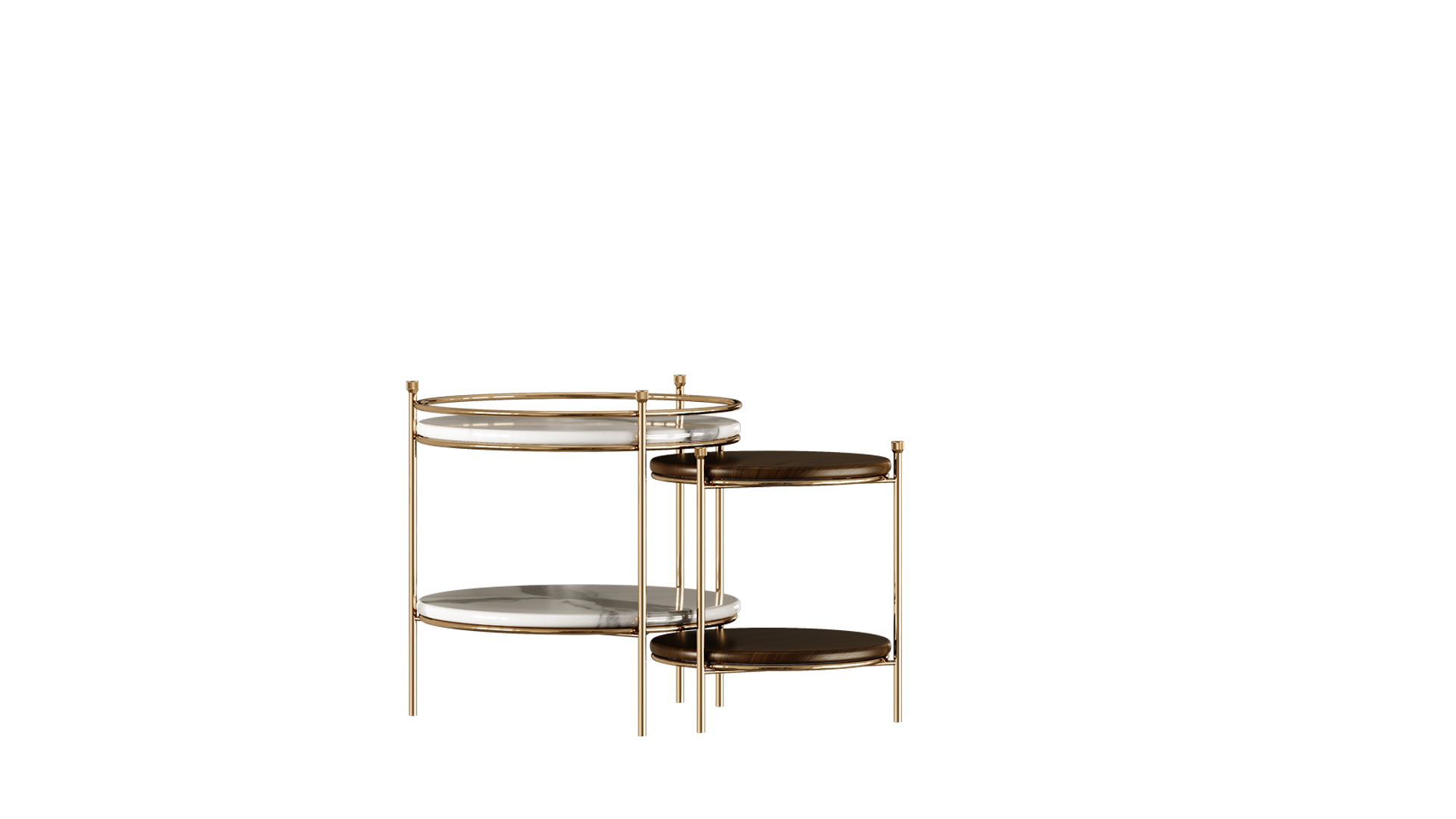 The Erni center table is an exquisite piece that is easy on the eye. Its gentle round shapes joined with simple lines that blend in the right way is synonymous with the midcentury modern movement. Erni expresses pure luxury and craftsmanship in its design.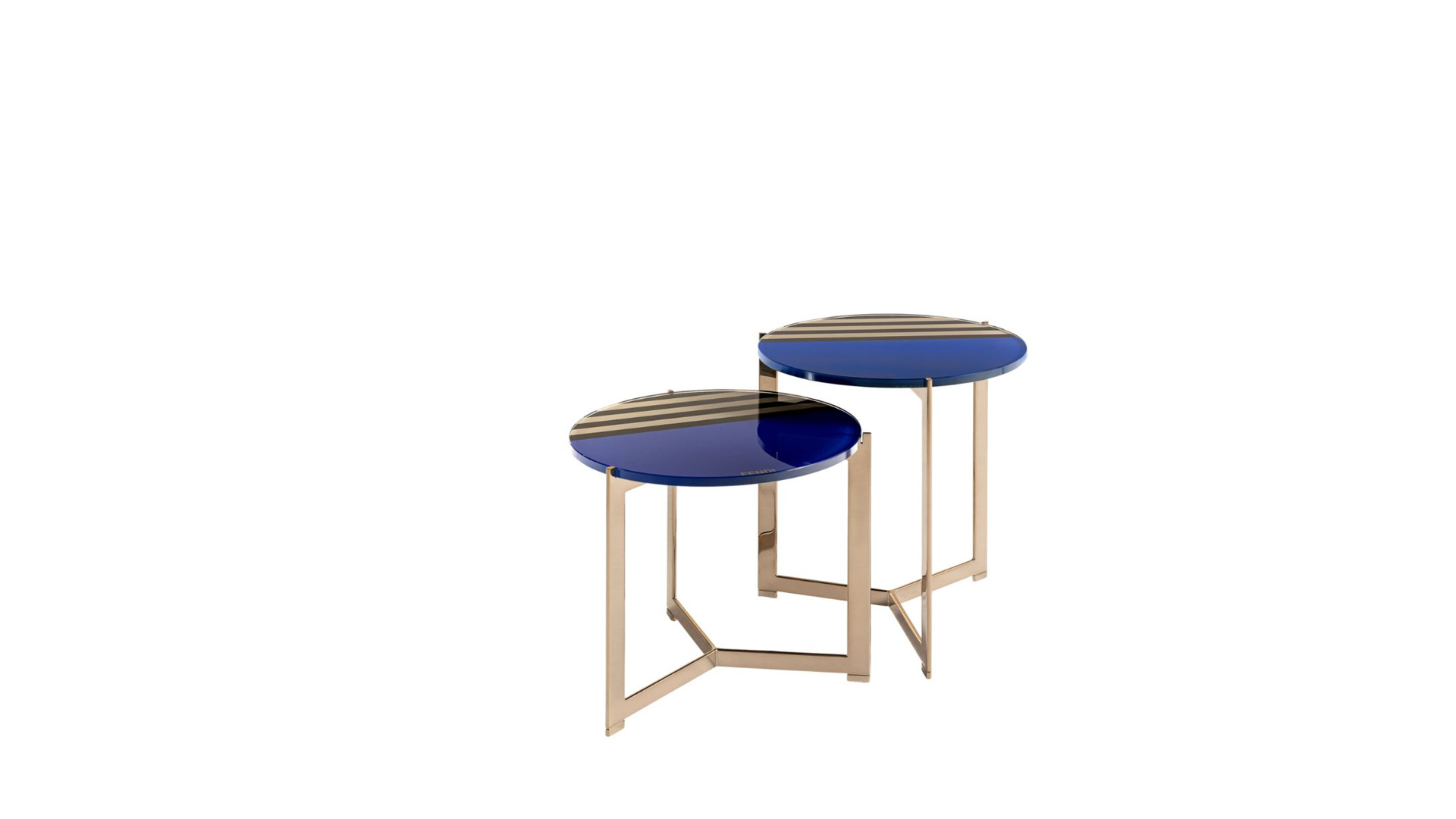 Contrasting stripes aren't the only things that draw the eye to Fendi Casa's Ripple table: high-shine steel legs give this piece its ultramodern appeal. Two sizes make the design perfect as a coffee table or side table and details can be customised to complement your interiors – choose between an array of coloured glass and metallic finishes.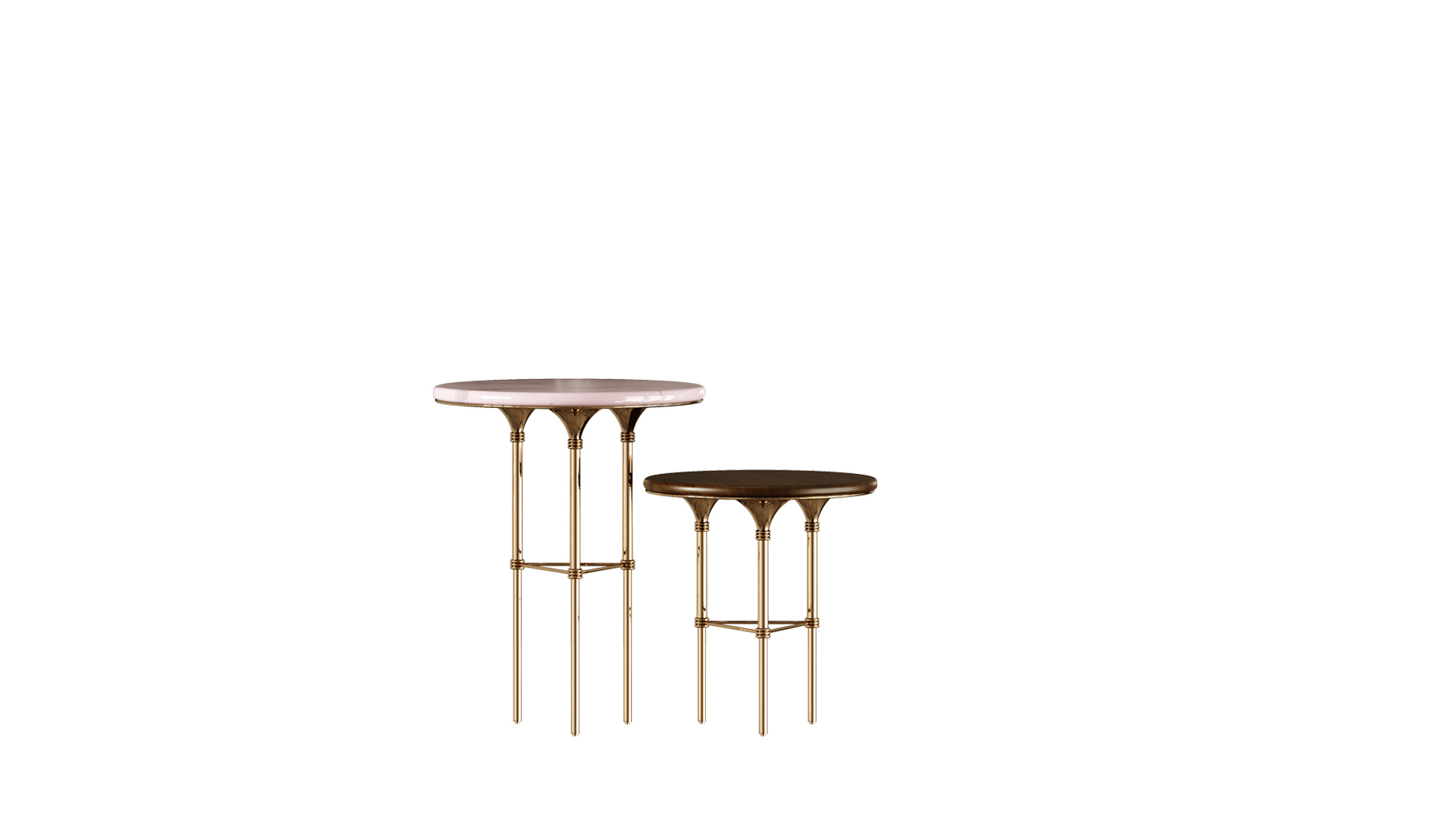 The Eva side table honors the Hungarian Zeisel's designs, by being the unique modular design of this collection. Its sleek lines, combined with a simple and discreet design, seek to highlight the presence of the two pieces that also function separately. Eva is an elegant design statement that fits several styles perfectly.
If you enjoyed this article, please share