THE MOST WANTED BAR CHAIRS TO IMPROVE YOUR PROJECT
In the last few years, bar chairs have taken on an important role, not only in the decoration of restaurants/bars but also in the decoration of several houses.
In house projects, it is more and more common to choose islands in the kitchen, and bar chairs are the perfect complement.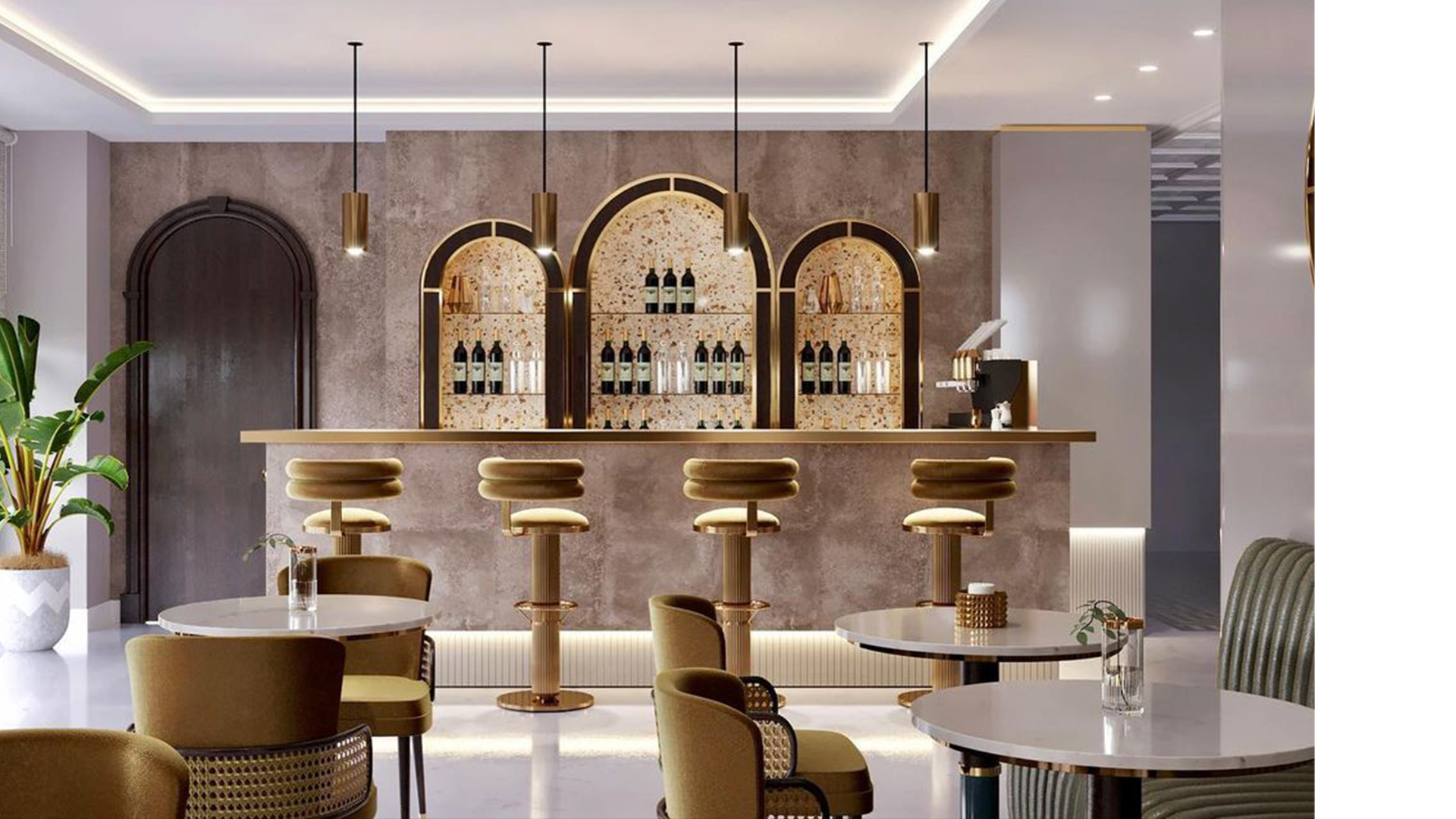 But what are bar chairs anyway? Bar chairs are a type of high chair, usually with a footrest to support your feet.
The generation of bar chairs has been so great that there are already bar chairs of all shapes and sizes. Some with low backs, others with curved backs, with arms, upholstered seats ... bar chairs are here to stay and there are bar chairs for all tastes.
It is no longer new that the mid-century style is more than fashionable, so today we are going to present you the most coveted mid-century style bar chairs.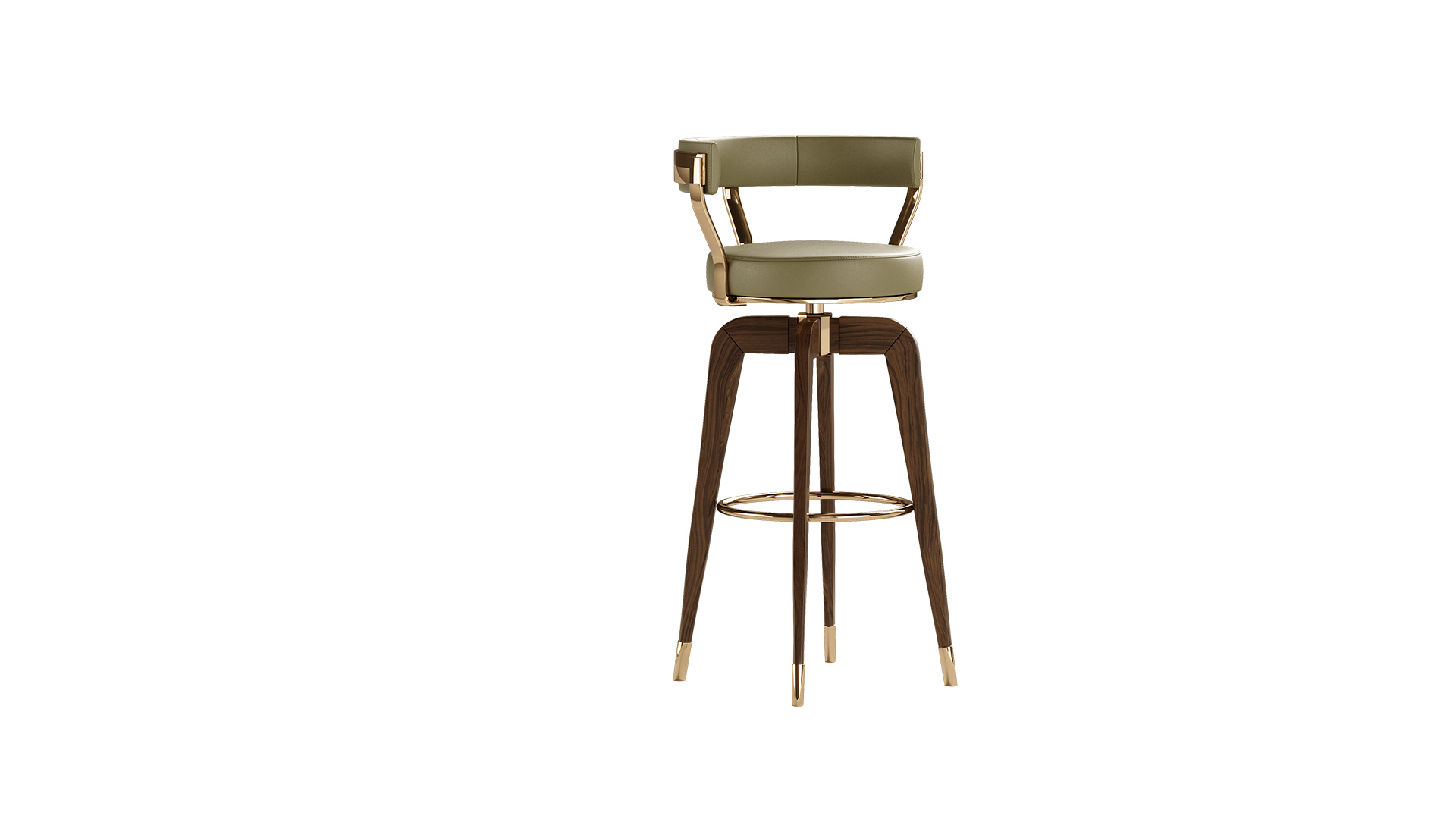 GILMORE BAR CHAIR
The Gilmore bar chair was designed to bring a touch of luxury to any bar. This vintage bar chair features elegant lacquered legs, adorned with brass details, providing the vintage glamour that any modern mid-century bar seeks to have.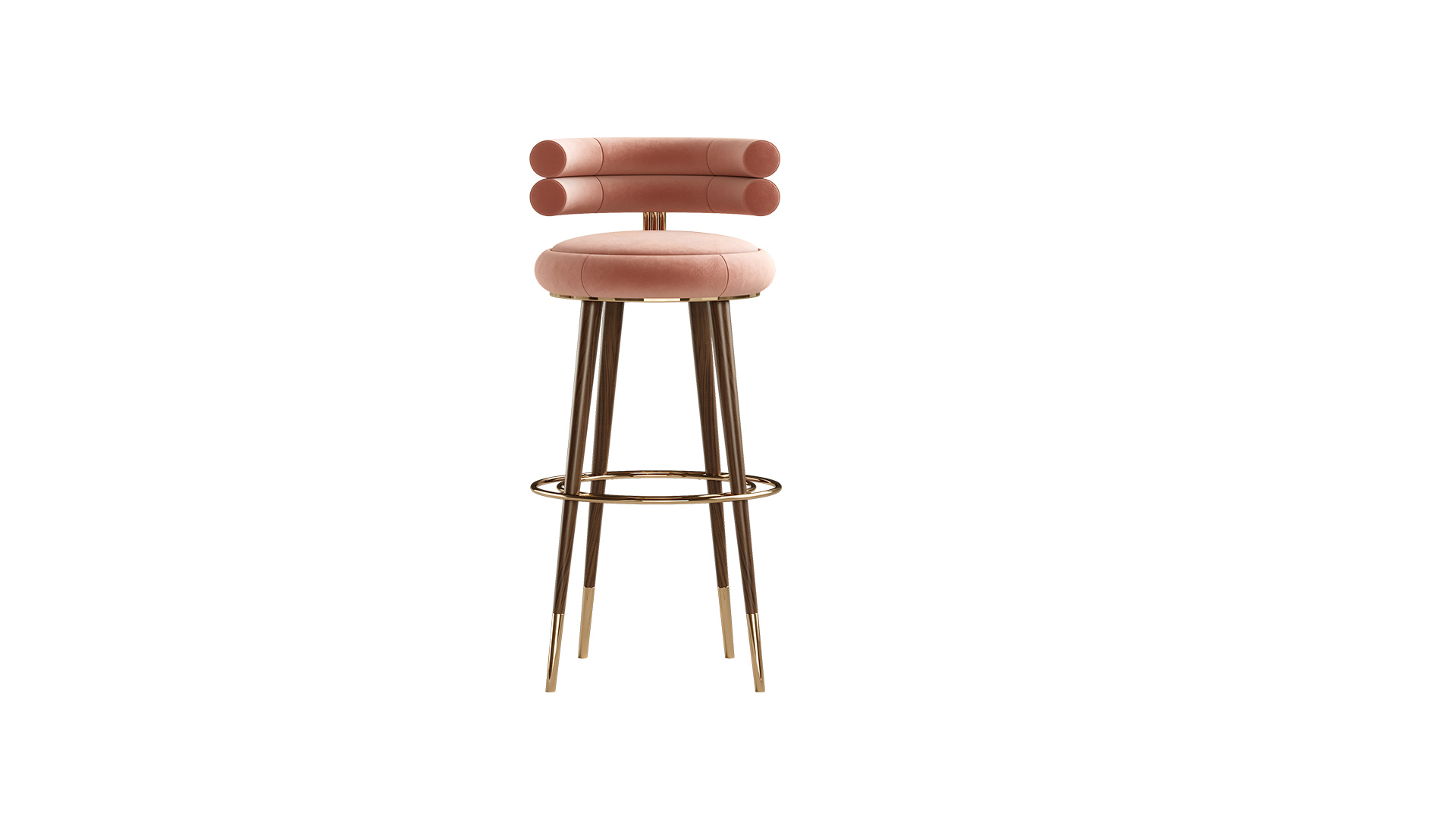 BETSY BAR CHAIR

The Betsy bar chair was created to be an object of desire in any bar. By combining an upholstered round shape with tapered lacquered legs and brass details, this bar chair will not go unnoticed.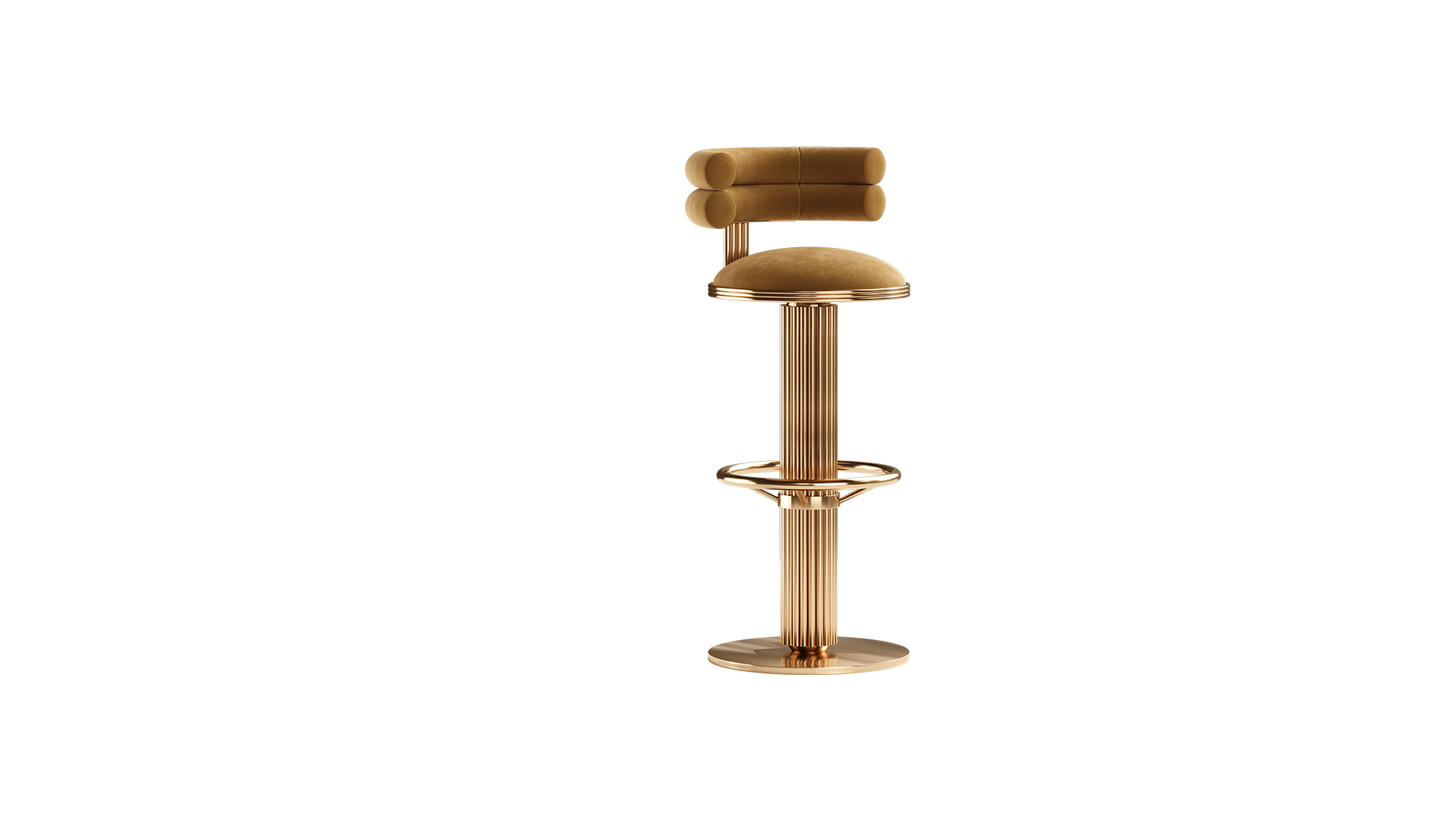 MULLIGAN I BAR CHAIR

The Mulligan I bar chair has a remarkable design, dazzling for the brass details. The geometric foot, which is covered by an edgy paneling, contrasts with the color of the upholstery. Mulligan's design is a light approach to the mid-century style, bringing to any modern bar or kitchen a fresh look.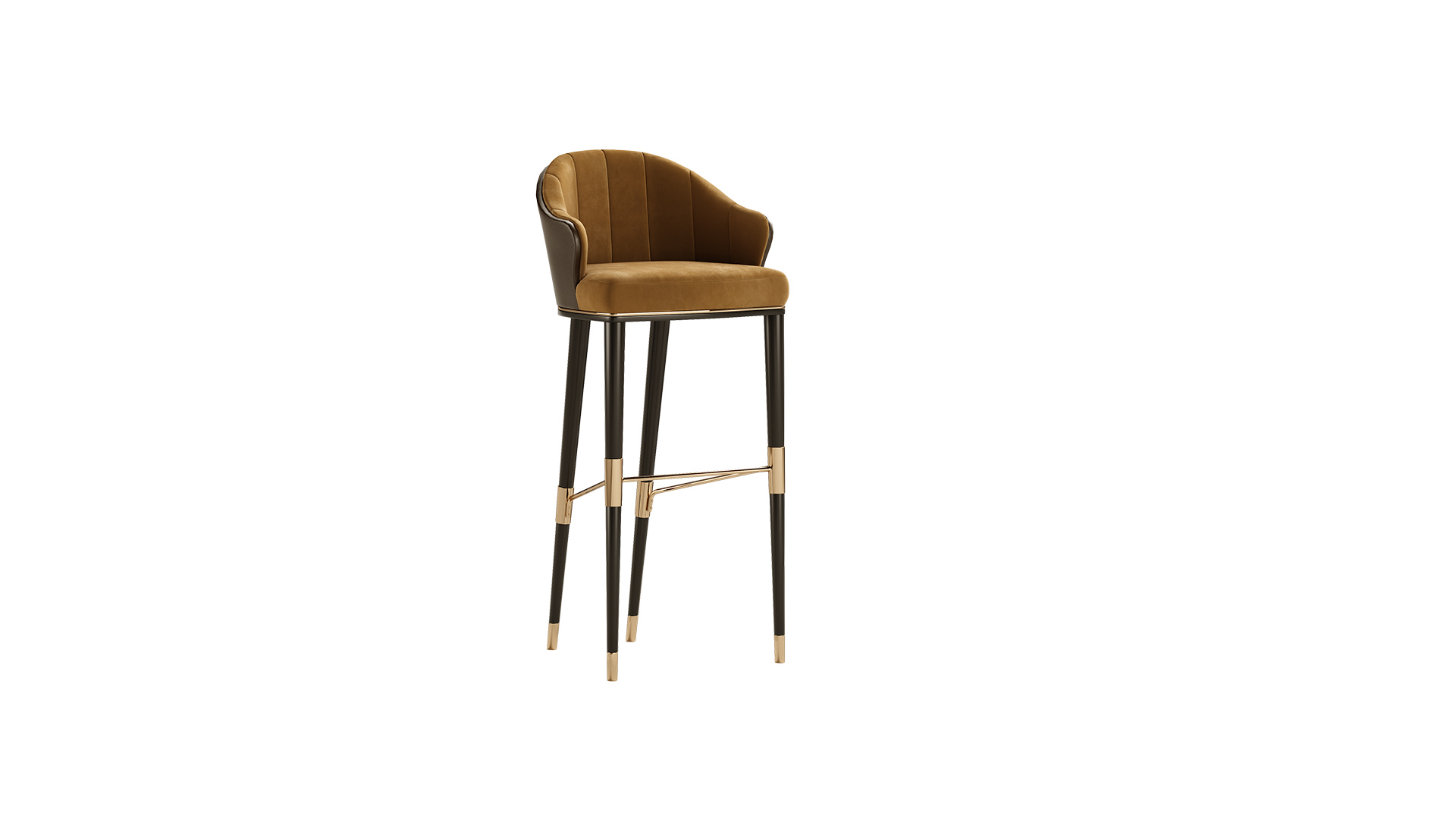 ELLIS BAR CHAIR
The Ellis bar chair was designed to be the highlight of any bar. This luxury statement piece has a mid-century design with a contemporary twist. Using a rich fabric combination, Ellis features a round shape on the back, exquisitely finished with a footrest framing and black lacquered legs.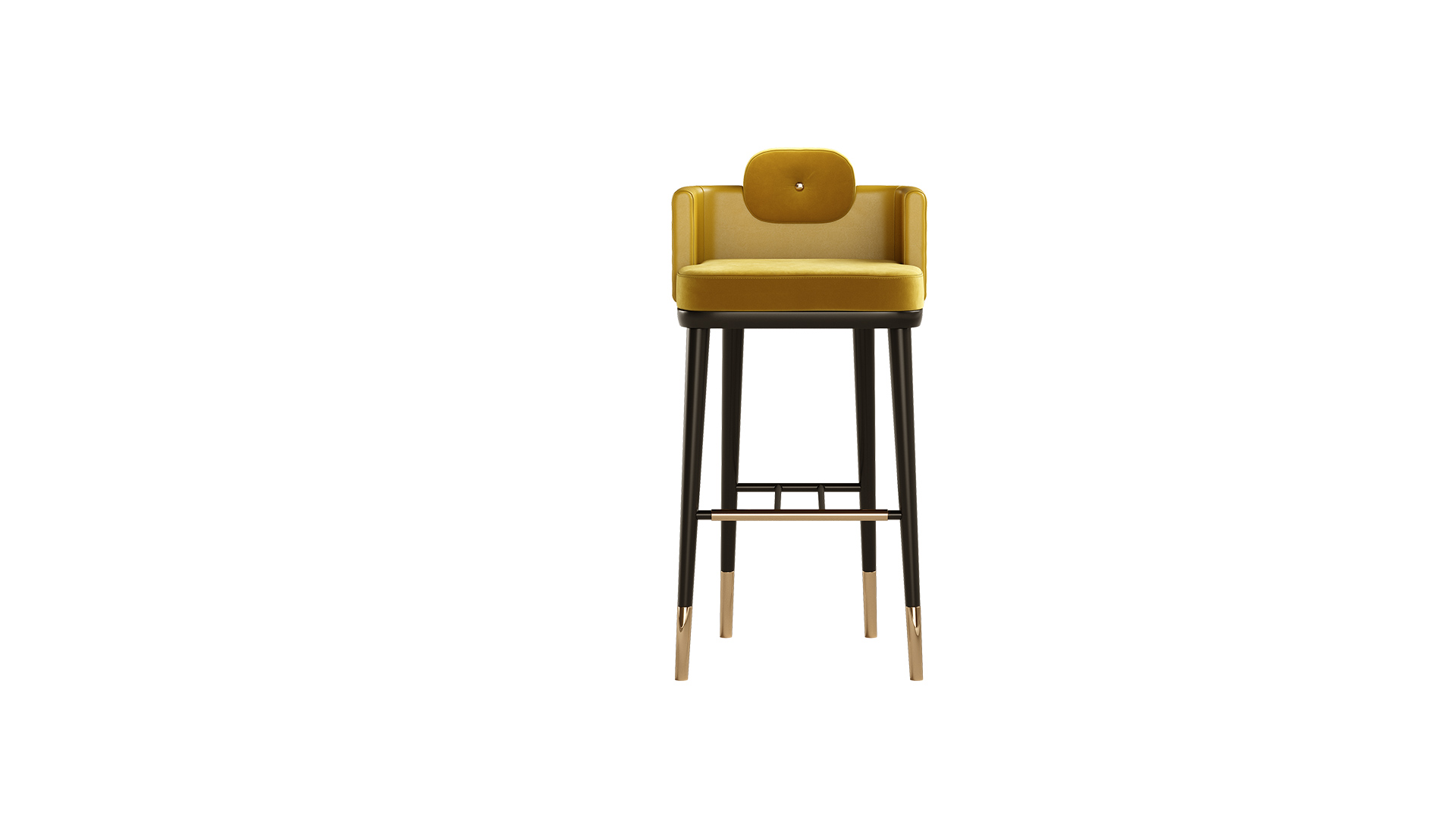 ASHBY BAR CHAIR

The Ashby bar chair is a portrayal of the mid-century vibe with bold shapes. This bar chair was thought to give a special touch to your dining room.

If you enjoyed this article, please share