At the end of the 18th century the sideboard, a furniture item, replaced the place for serving food in America's fashionable dining rooms.
Today, we present you with a selection of mid-century sideboards.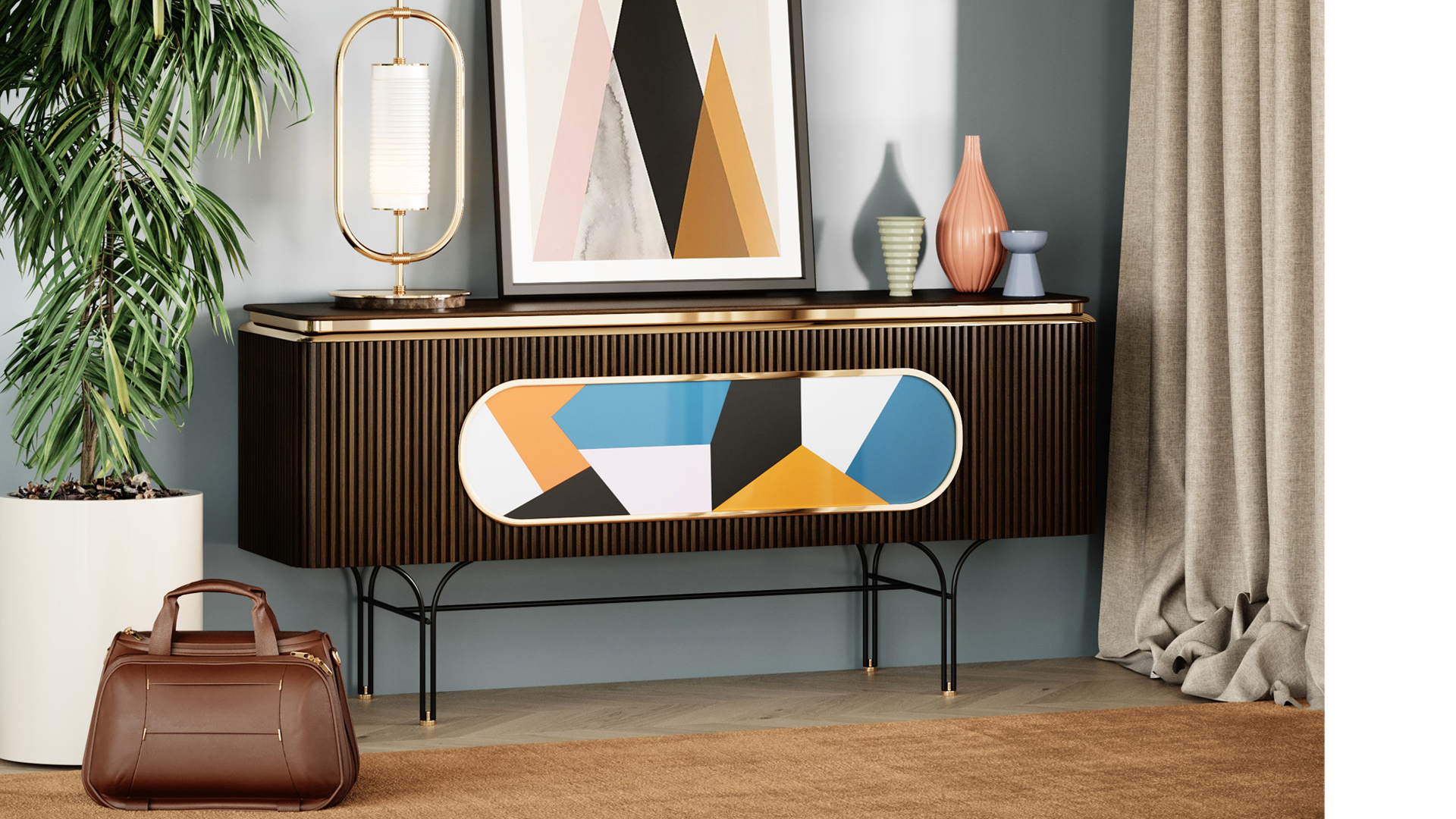 The Bailey sideboard is a very versatile piece since it can be placed in a living room or be used as a drinks cabinet. Produced in classic materials such as solid walnut wood with additional brass features, Bailey gives the room a touch of luxurious subtlety. The lacquered colors on the front are the main feature of this masterpiece, which turns it into a must-have in any modern vintage space.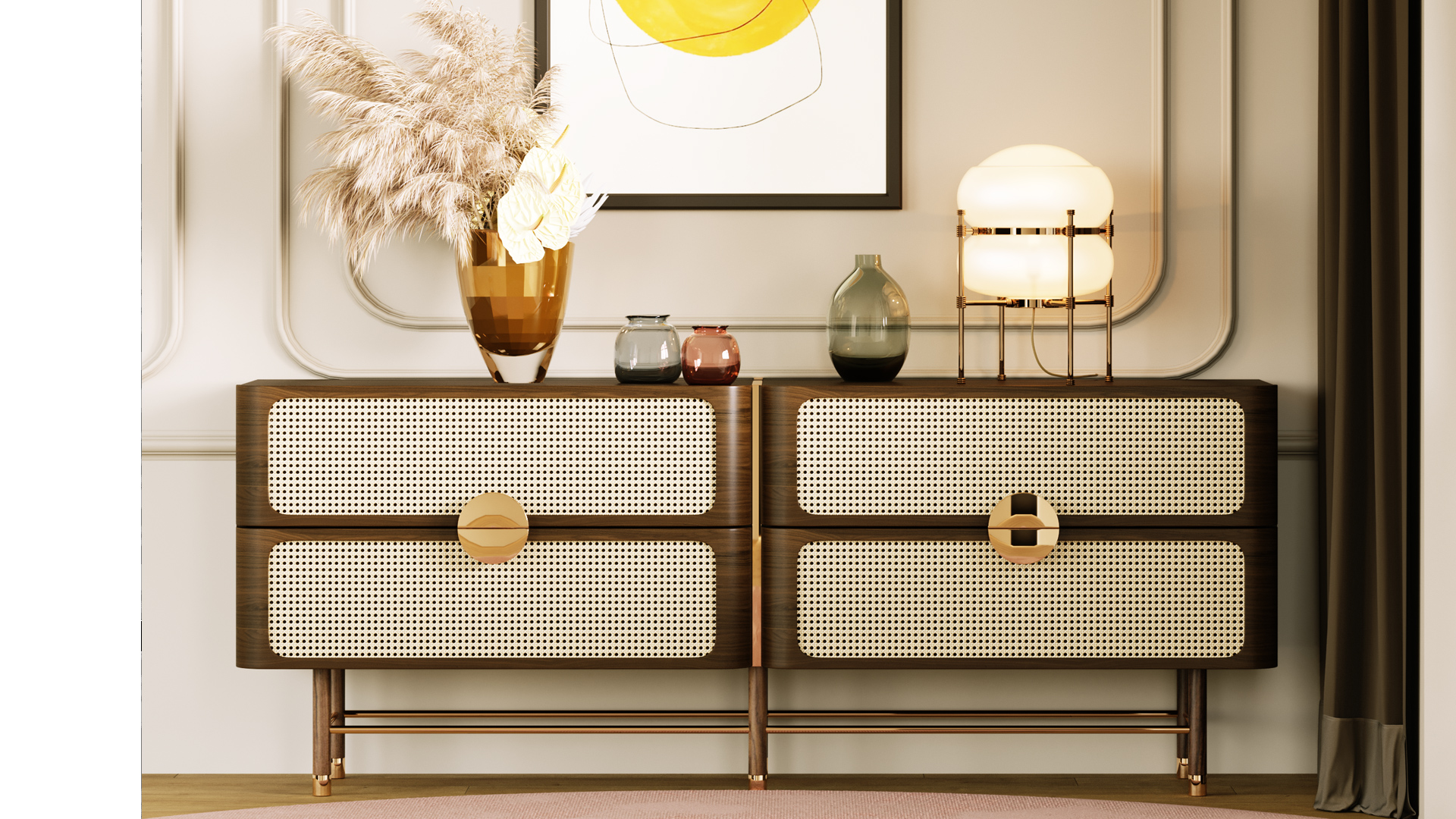 The Cole sideboard mixes the elegant use of brass and rattan with walnut wood beautifully. Its rectangular shape rests on robust wood feet playing gracefully, which gives the design an attractive look, perfect for adding a bold touch to the interior.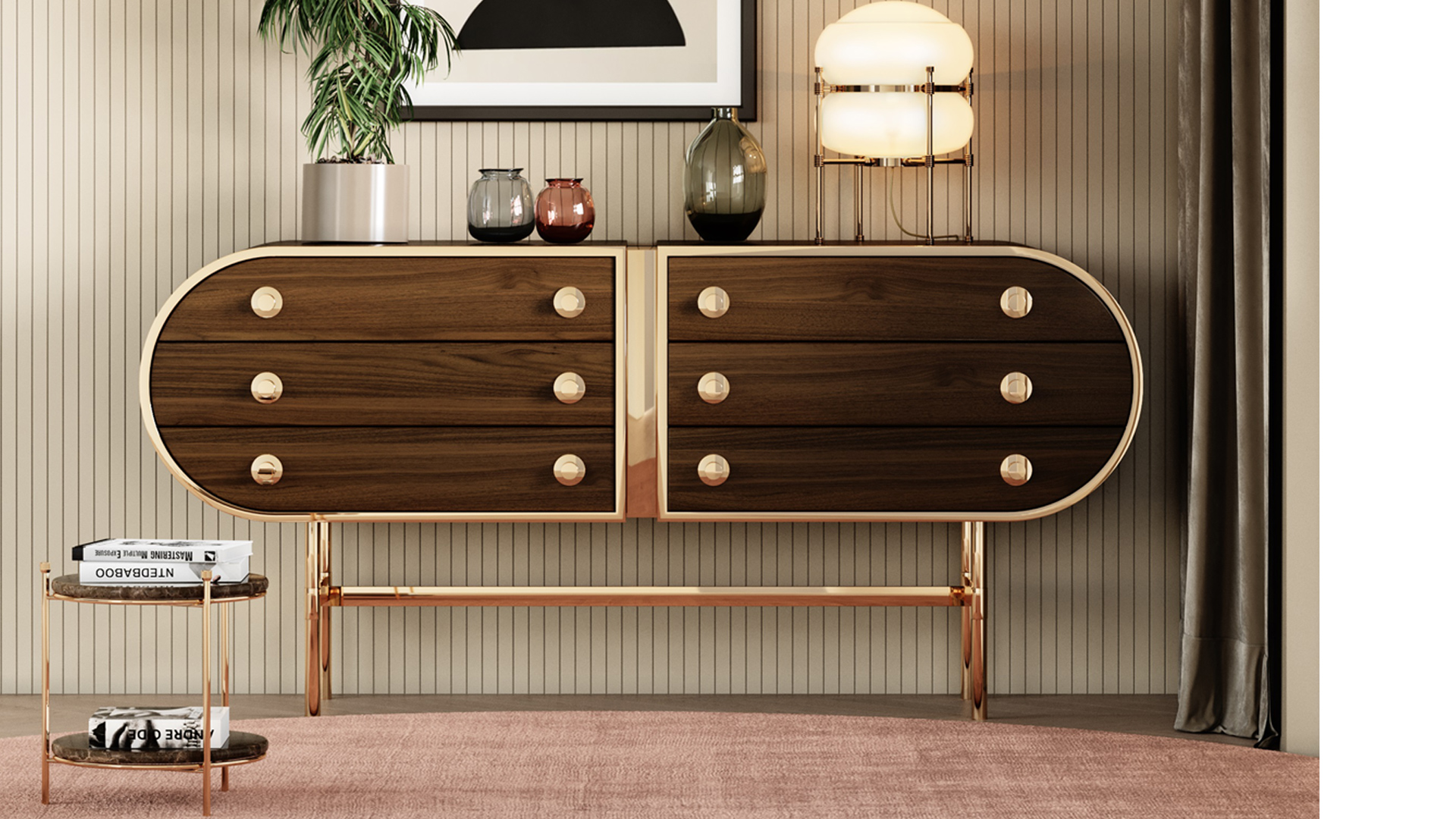 The retro-chic design from the
Moryson Sideboard
was the pure inspiration that brings the 60's design legacy reborn in this new concept. With six drawers finely accentuated with stylish handlers that seem to give us the illusion of a safe box, this sideboard is the best choice for all mid-century admirers.
If you enjoyed this article, please share