PREPARE YOUR LIVING ROOM FOR AUTUMN


In many countries, it's time to dress the house for autumn and make the spaces more cozy and comfortable for this time of year that brings colder and rainy days. However, the arrival of autumn is not always synonymous with darker and sadder environments. Today, we're going to show you how it's possible to prepare a mid-century living room for fall.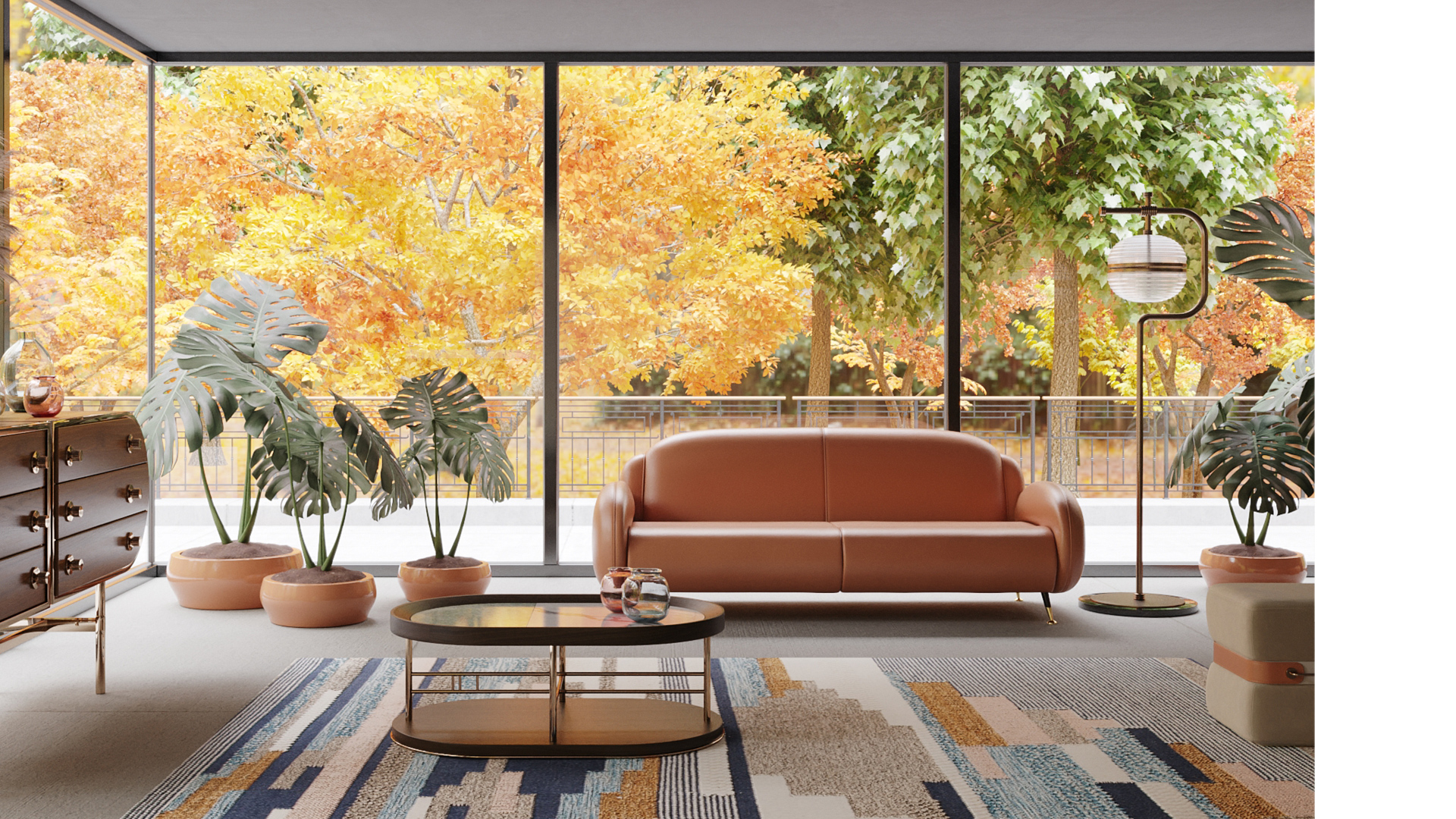 With the possibility to mix colors, textures and patterns, the Miller sofa is the most desirable mid-century modern piece. Combining retro style with modern contours, this sofa is the perfect choice to enhance your project with a stylish look.


Avery is a simple yet elegant center table. Its striking brass details blend an impressive subtlety with the contrasting marble hues on the tabletop. Ideal for any modern mid-century living space, the Avery center table will add a touch of luxury to any décor.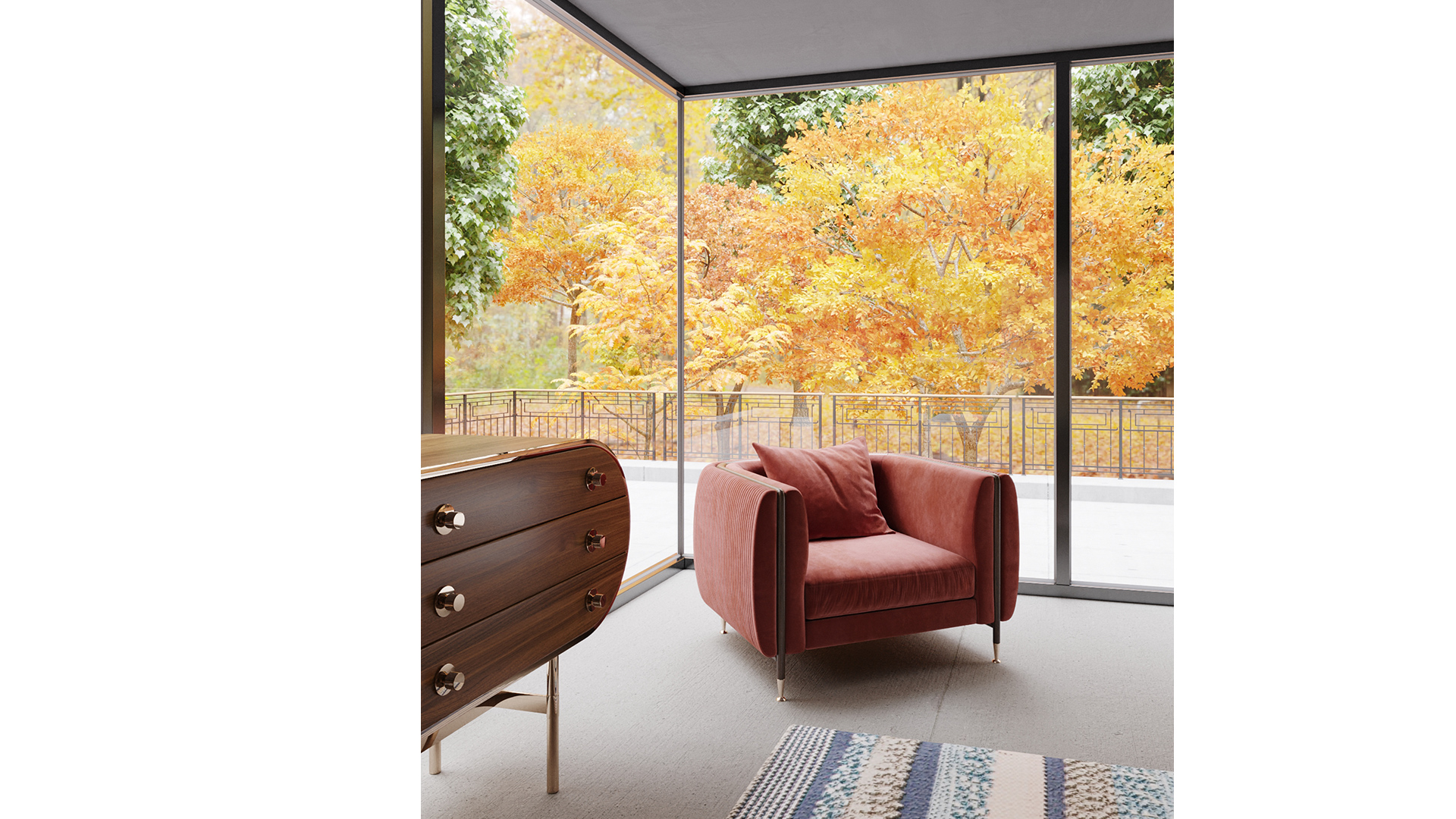 The Barlow armchair is a handmade upholstery piece with a textured fabric. The curved lines bend the legs in all its strength gracefully accentuated by rich polished brass details. The medley between the materials takes this sofa to a higher level.


The retro-chic design from the Moryson Sideboard was the pure inspiration that brings the 60's design legacy reborn in this new concept. With six drawers finely accentuated with stylish handlers that seem to give us the illusion of a safe box, this sideboard is the best choice for all mid-century admirers.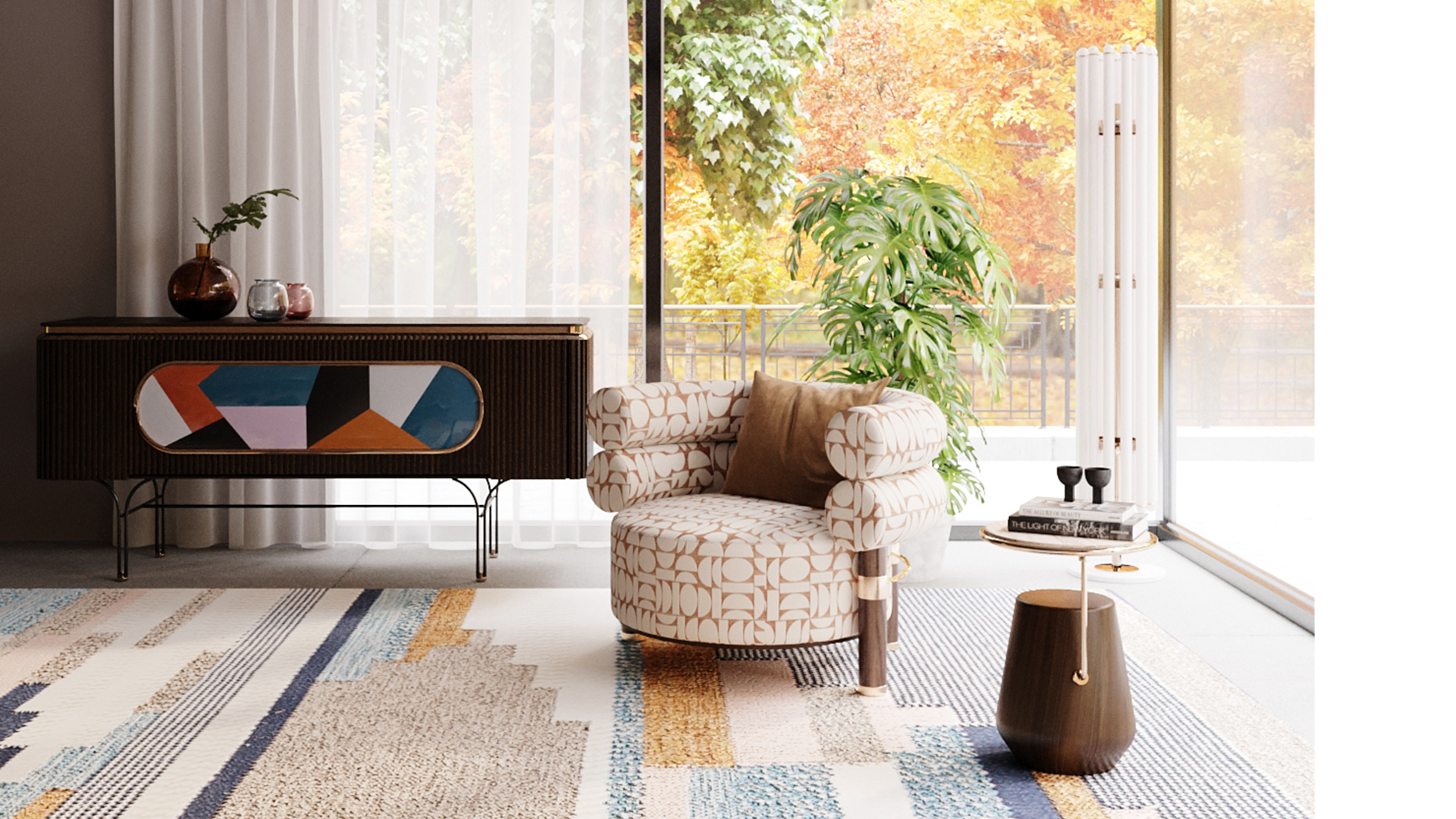 With a round shape and bold pattern, the Rogers Armchair seeks to live up to the name of the famous actress of the 50's Ginger Rogers. The fabric combined with the polished brass details makes the wooden feet stand out, giving the armchair an exquisite touch. The Rogers Armchair intends to be the perfect choice to enhance any living room.

https://www.mezzocollection.com/en/products/sideboard/bailey-112/
The Bailey sideboard is a very versatile piece since it can be placed in a living room or be used as a drinks cabinet. Produced in classic materials such as solid walnut wood with additional brass features, Bailey gives the room a touch of luxurious subtlety.
If you enjoyed this article, please share