Everyone dreams of a custom-made master suite. In this project, the challenge was to create a master suite with a bedroom, bathroom, and closet. Earth tones were one of the customer's demands and it couldn't have been a better choice for a space with a mid-century concept.

The spaciousness of the space allowed the division of areas in an individual way, in which each one fulfills its function. The result is an incredible mid-century-style atmosphere.

Take a look at the final result: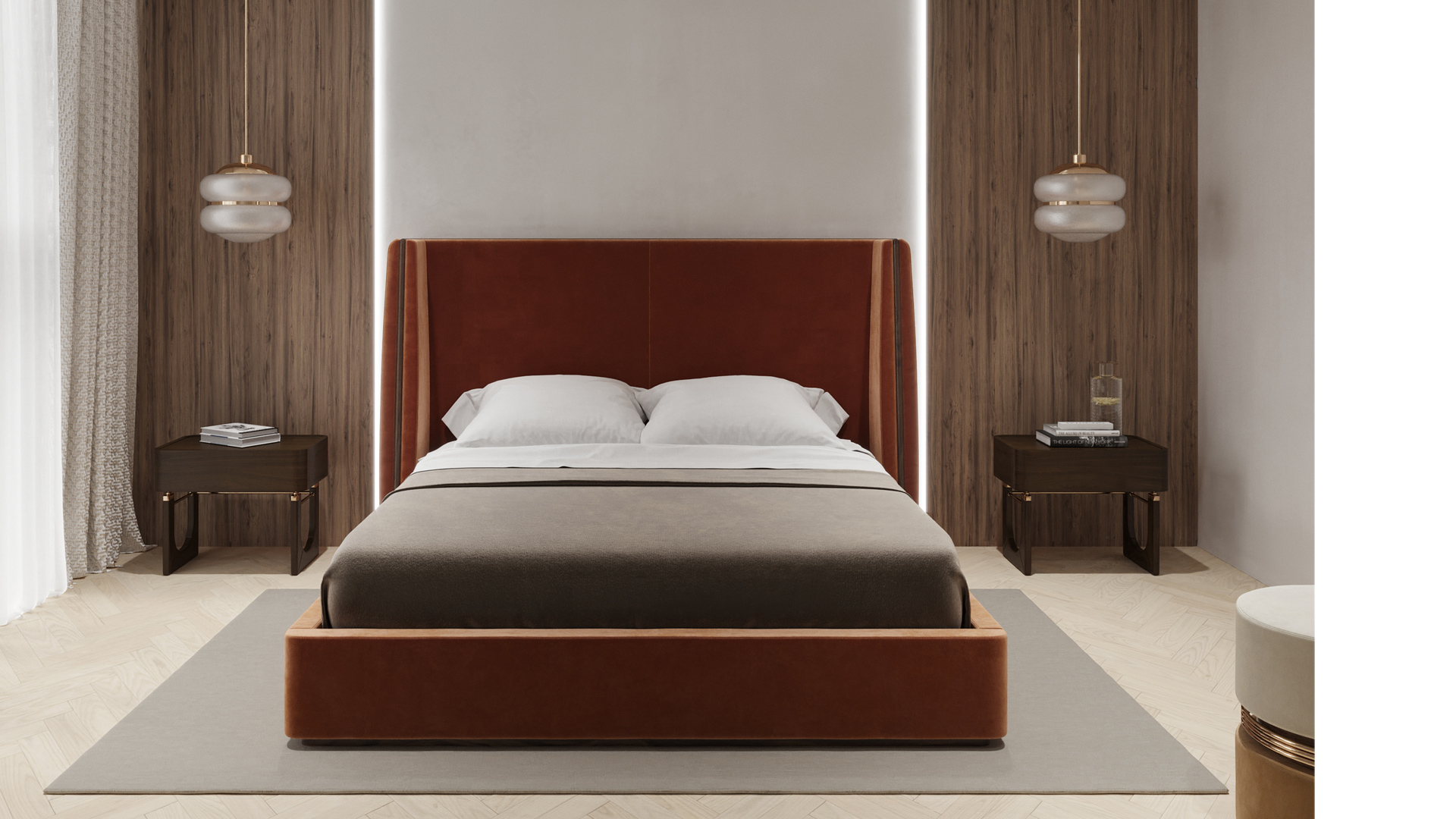 Barlow's bed singular elegance serves as a personality element in the overall bedroom decor. Recalling the retro style through its bold headboard, the composition of sophisticated materials and the subtle design details in all its silhouette gives it a charming look, creating the focal point of the space.


By exploring the perfect marriage of wood and brass, the Williams nightstand contrasts these two materials in an elegant and simple design, staying true to the mid-century modern aesthetic. Its minimal ornamentation well-adjusted with functionality makes this piece a must-have in any bedroom.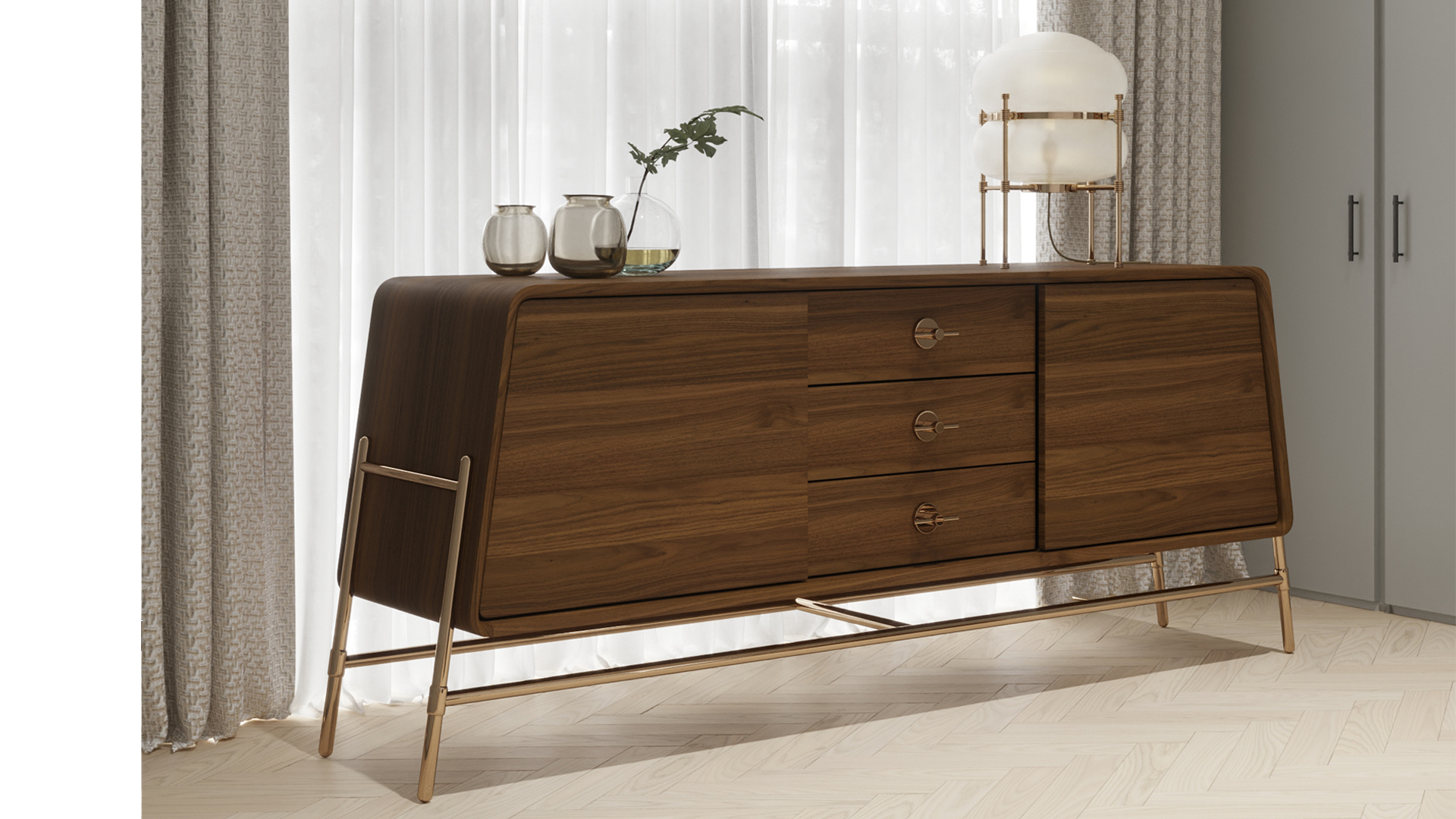 Drawing inspiration from the golden years aesthetic, Holly's retro look brings to the modern interiors a bold elegance emphasized by the exquisite brass structure holding the robust body. Its alluring design will be the spotlight of any space.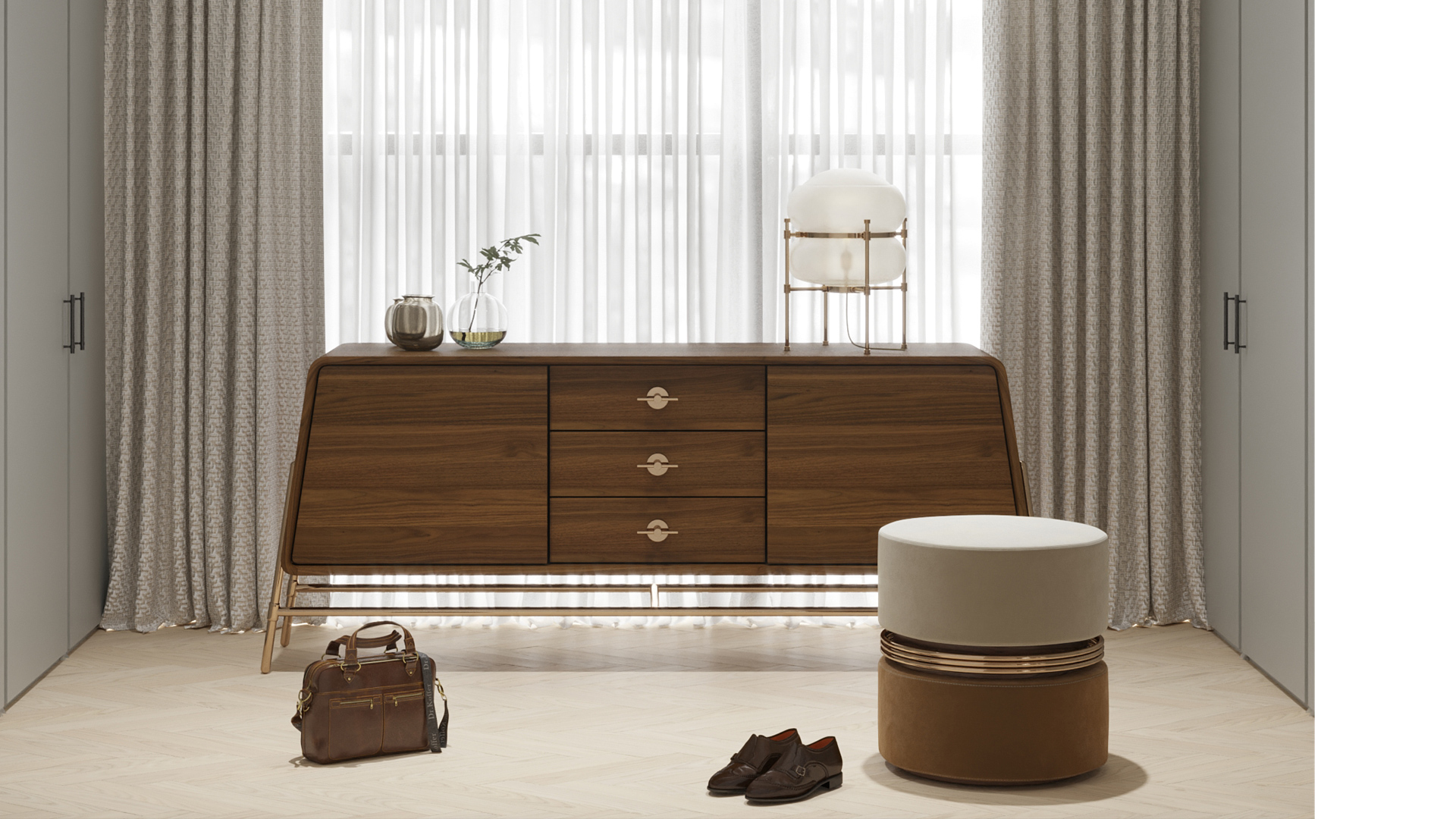 The elegant vintage design features refined brass details in all its silhouette. Morris' sculptured appeal is the perfect complement for any modern mid-century living space, adding a touch of personality to the interior.

The unexpected Adams' lamp shape is mesmerizing. The tailored brass frame gives the lamp a sculptural appeal, turning it into a must-have in any bold interior. Despite its unique shape, the Adams table lamp suits perfectly any space, giving it an elegant yet edgy look.
If you enjoyed this article, please share