GET THE LOOK: SPEECHLESS BEDROOM

The bedroom is our refuge at home, the place where we can be ourselves without fear. It's also the space that we decorate the most to our liking because it's especially important to feel good in it. We can do anything we want in our bedroom as long as it makes us happy.
Today, we bring you a completely out-of-the-ordinary bedroom design, perfect for true nature lovers.


See for yourself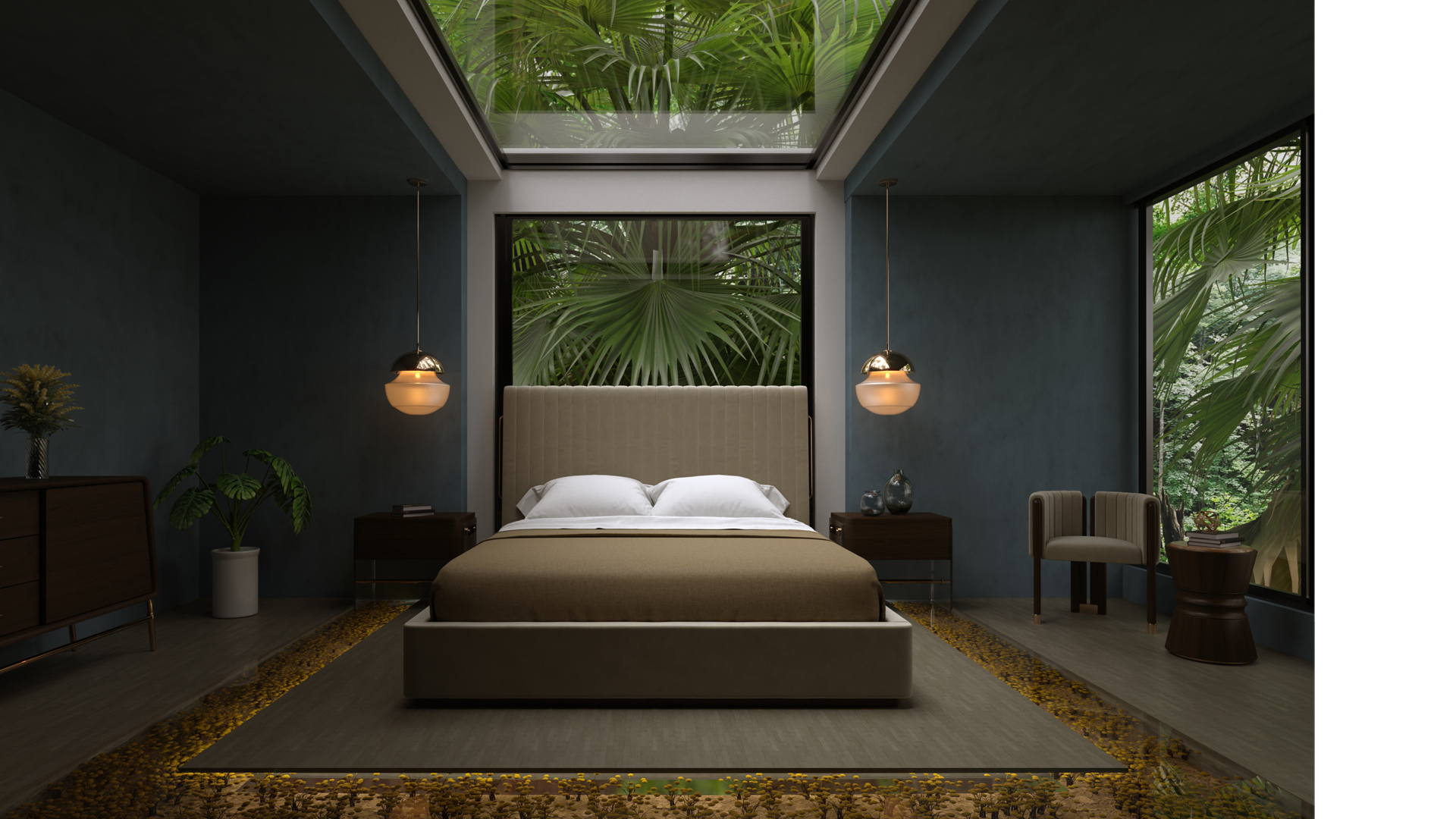 This room was designed to be inserted in a house surrounded by plants, creating the idea of ​​"in the middle of the jungle", with the large glass windows and the floor letting in the greens of the plants. The blue tone chosen for the walls contrasts with the green of nature and creates a devastating space. That dream of falling asleep looking at the starry sky is realized in this project, enjoying unique moments.


Get the look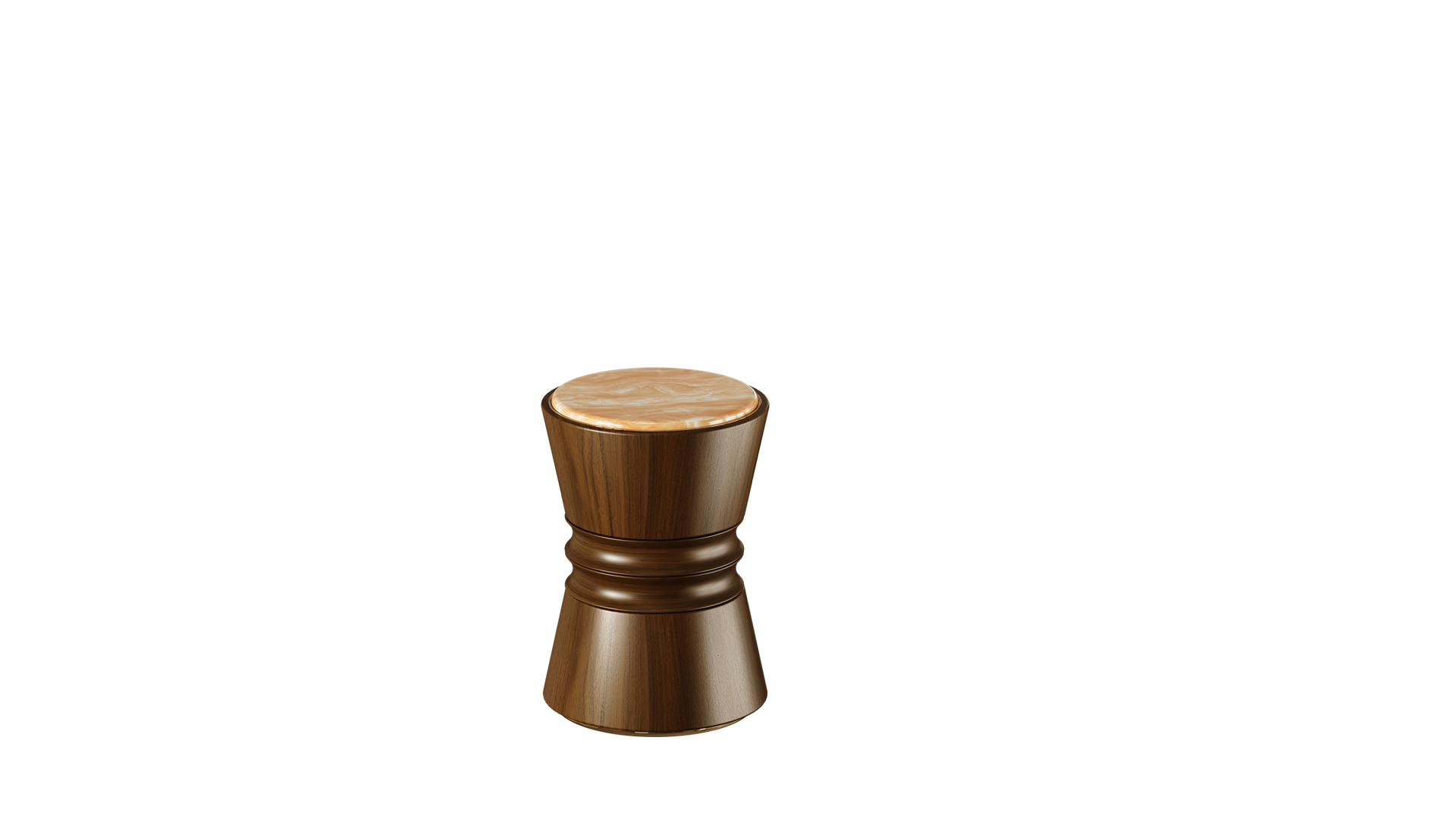 Cobb Side Table
The Cobb side table features an elegant design, combining straight and curved lines. The appeal of the piece lies in the body, with two parallel rings in wood that perfectly highlight the silhouette. The marble on the top is the beauty element that mixes with the wood grain perfectly.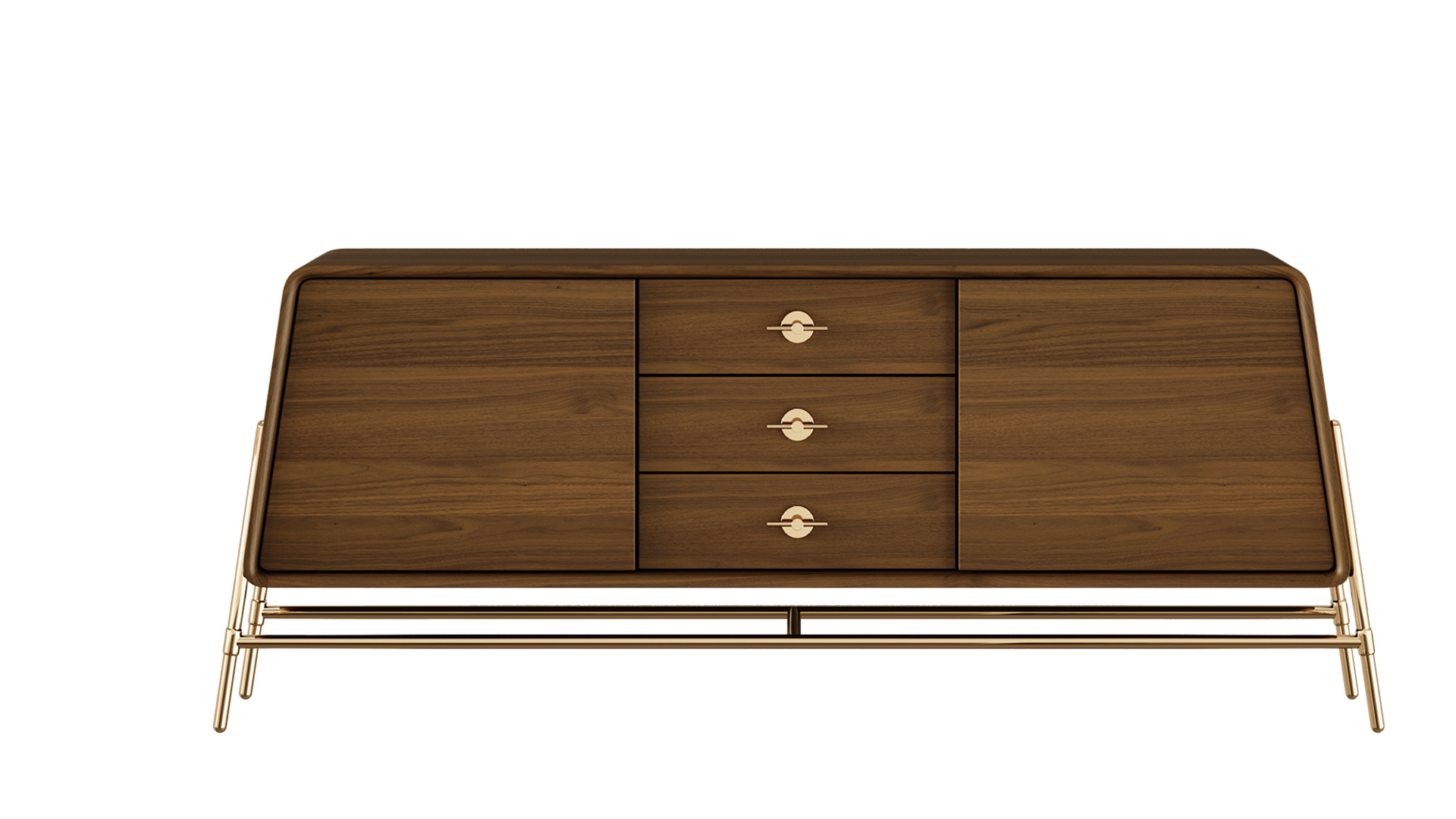 Holly Sideboard
Drawing inspiration from the golden years aesthetic, Holly's retro look brings to the modern interiors a bold elegance emphasized by the exquisite brass structure holding the robust body. Its alluring design will be the spotlight of any space.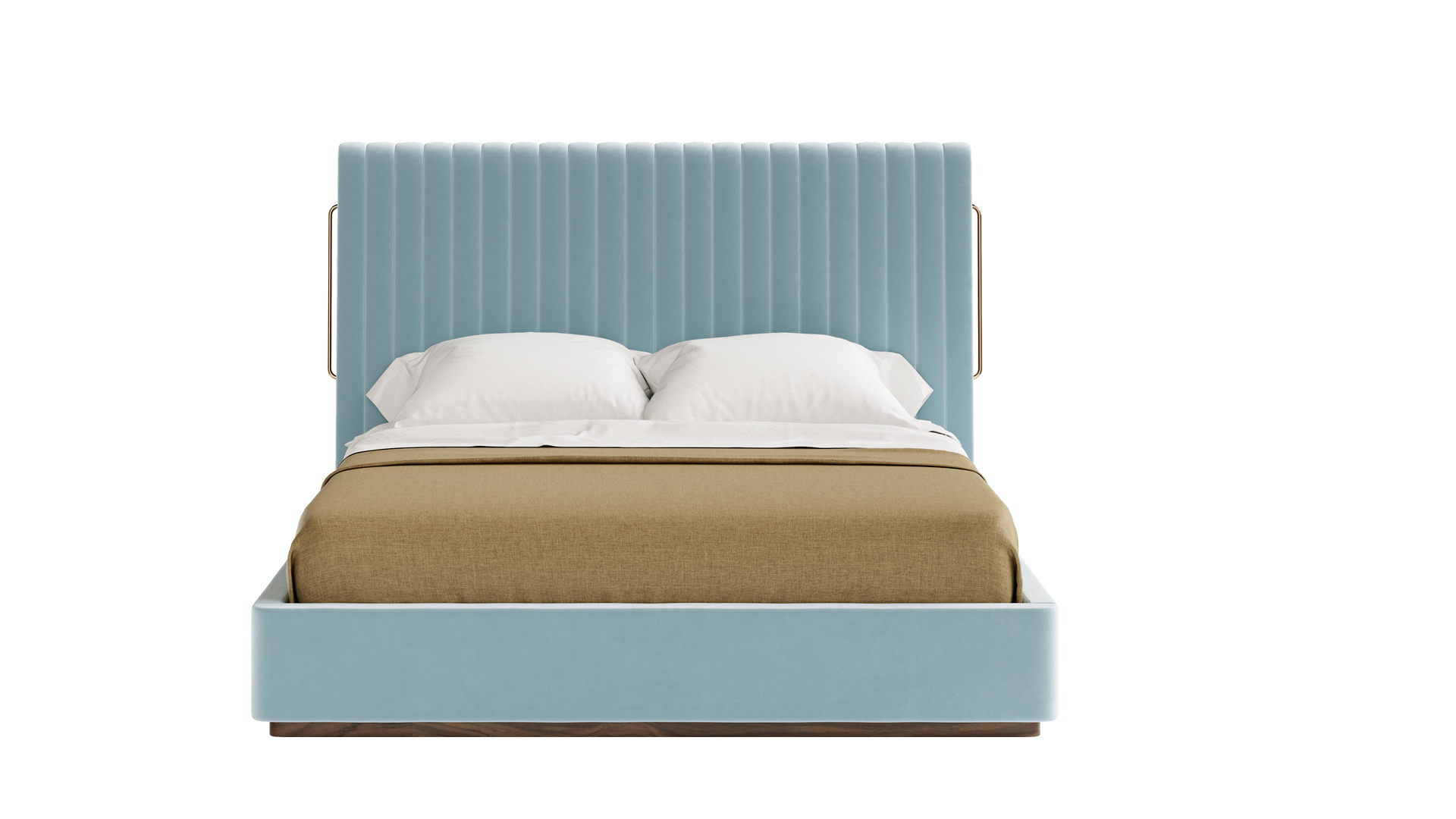 Rivers Bed
Rivers look is easy on the eye. Balancing between simplicity and boldness, the gentle vertical lines guiding the eye within its silhouette create a sleek design. Though, the appeal of the piece lies in the headboard thickness, due to the irregular yet contemplative shape, embellished by sophisticated brass elements with a unique style.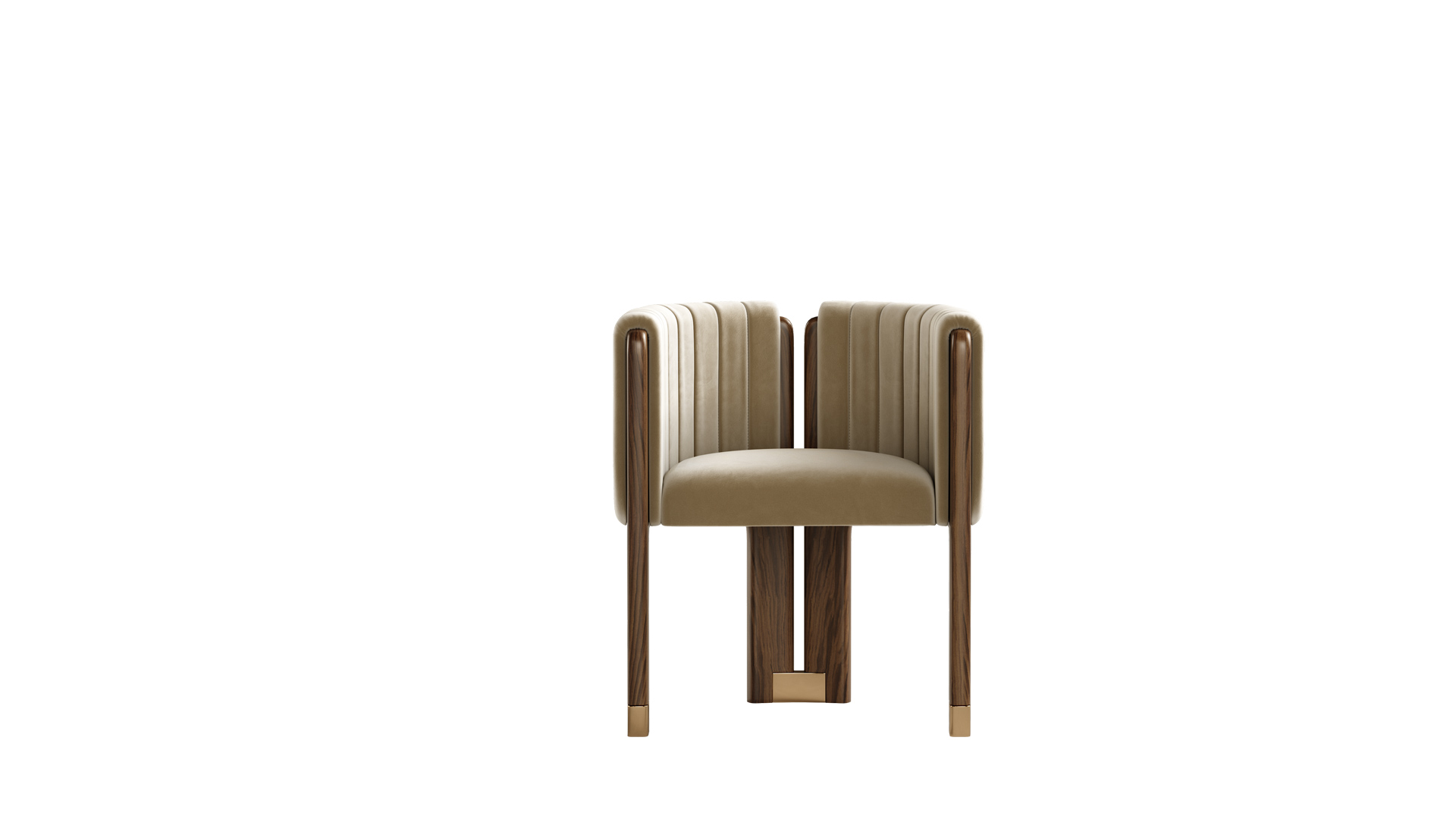 Crawford Dining Chair
The Crawford dining chair is a statement piece that will enhance any dining room. Inspired by the powerful actress and businesswoman Joan Crawford, this dining chair shows the elegance and glamour characteristic of that time.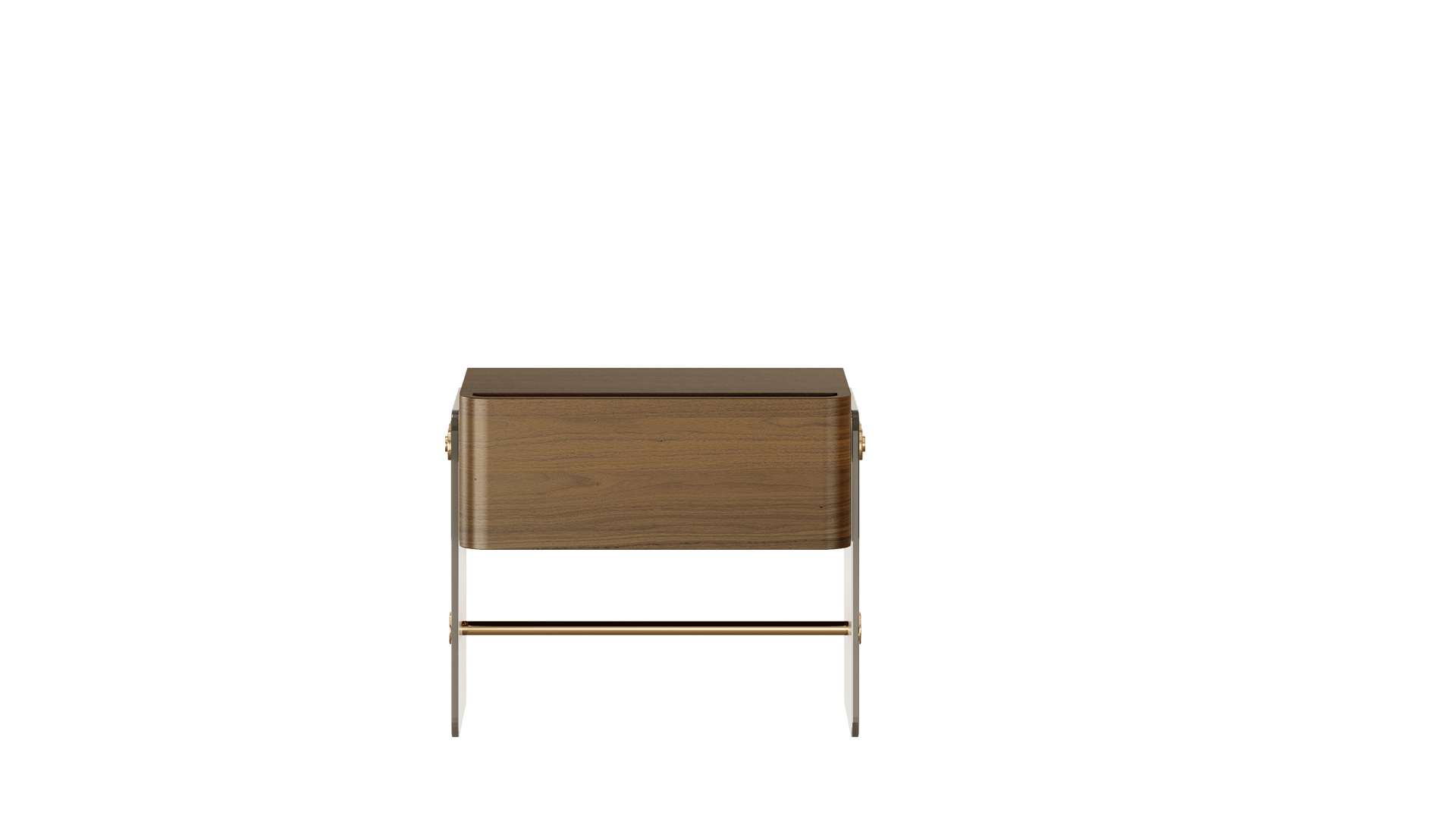 Hodge Nightstand
Embodying a visible retro look exposed by the use of acrylic, which composes the main structure of the piece, Hodge has a differentiated design, creating the illusion of a nightstand floating in the air. This piece is a unique element to add to a mid-century modern bedroom.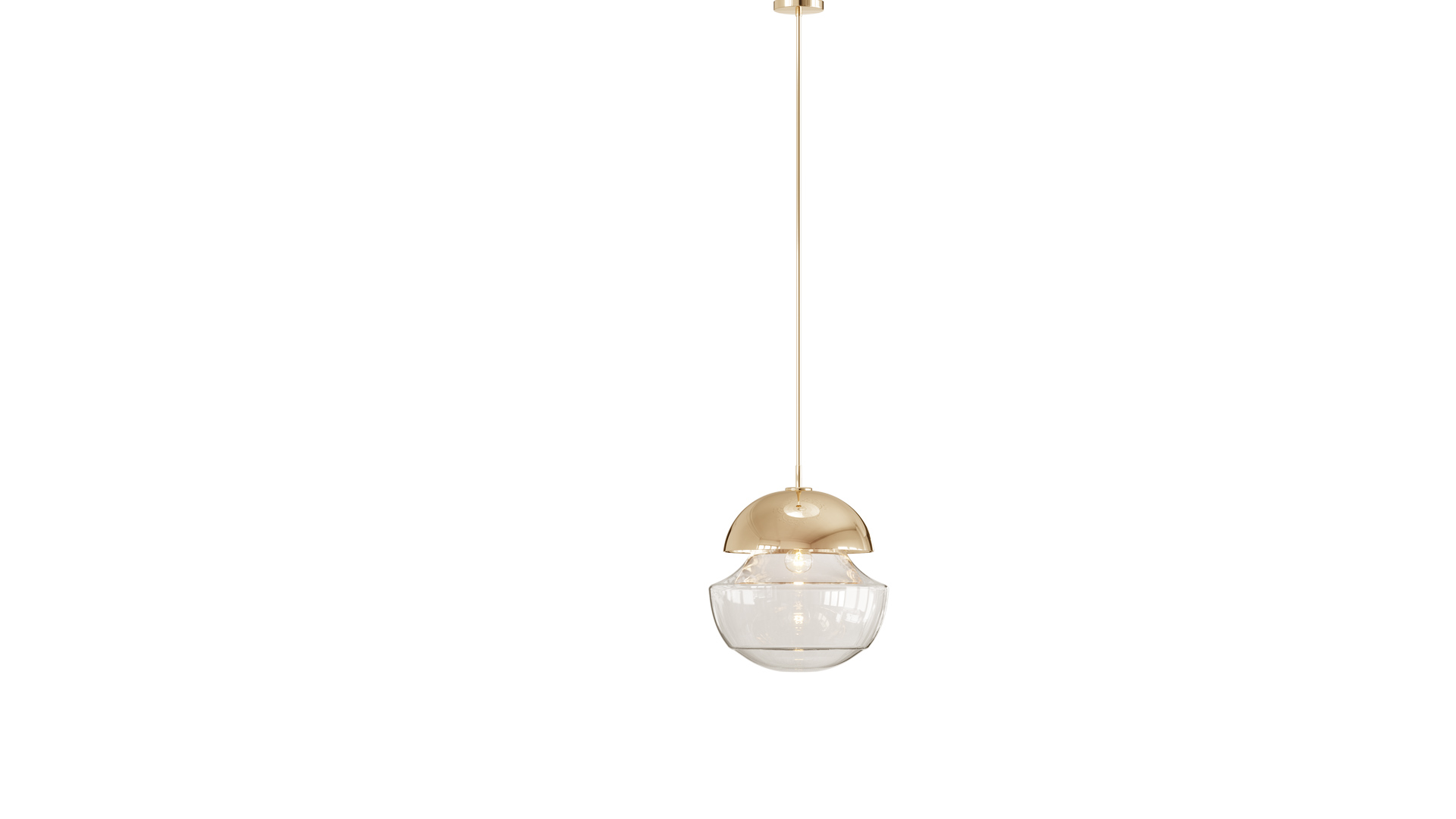 Stella Ceiling Lamp
The Stella Ceiling Lamp makes use of transparency to bring light to any interior. The poetic expression of craftsmanship presented in its silhouette steals the well-deserved attention in any room, unexpectedly celebrating the modern vintage elegance.
If you enjoyed this article, please share