Dining Chairs Best Sellers
Dining chairs are an important piece in any dining space, whether at home or in a restaurant/bar. After so long closed at home, and now that things seem to be getting back to normal, we increasingly value the good times at the table, whether with friends or family.

A dining chair should be as comfortable as possible and be the perfect size so that the person does not feel too high or too low for the dining table. These seem like insignificant details, but they actually make all the difference!

Today we bring you the best-selling dining chairs: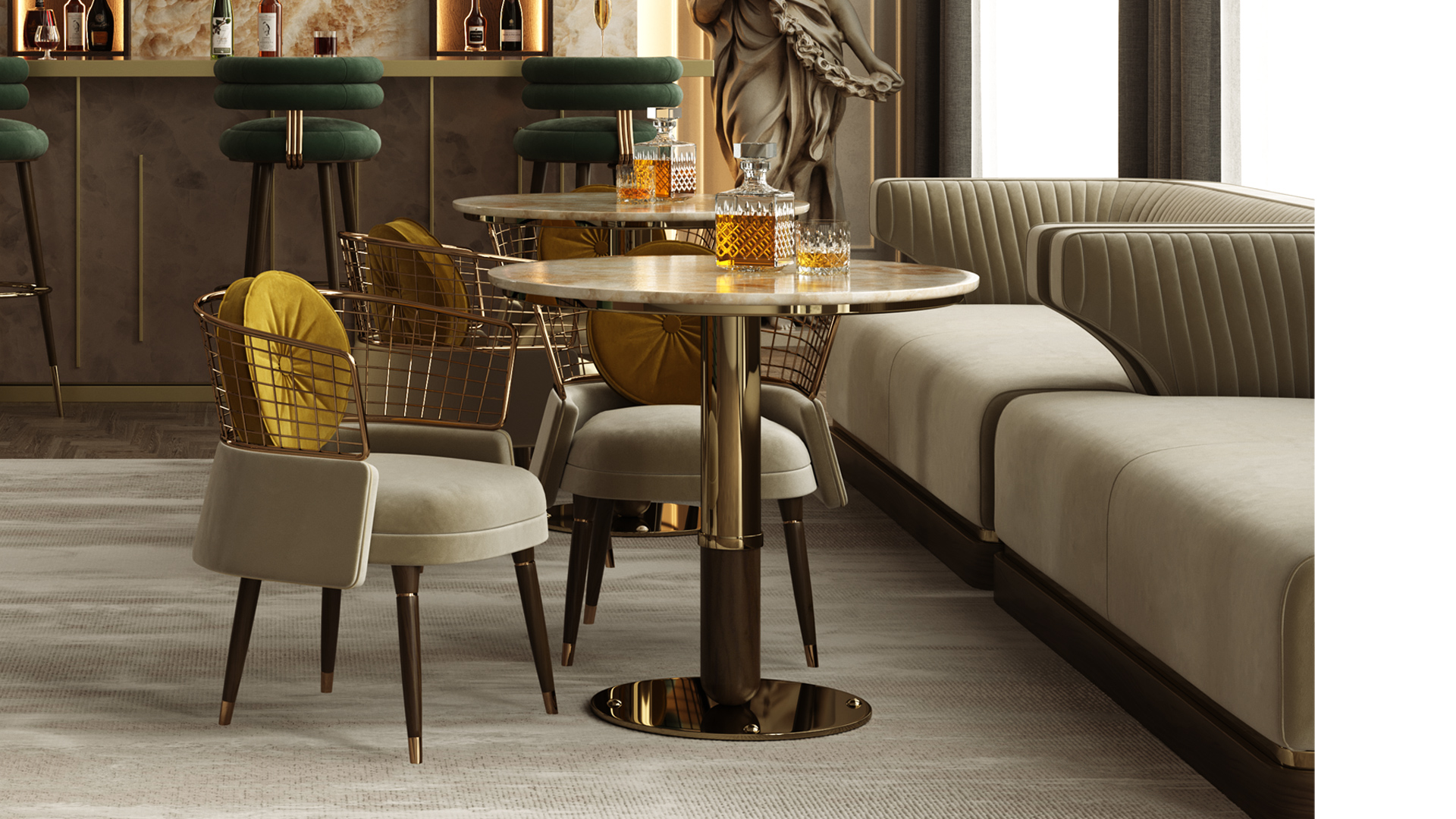 The Frida dining chair's design will make it the star of any dining space. The generous round seat enveloped by an edgy backrest, which has irregular slopes in a beautiful balance of soft velvet and a brass play move, brings to the interior a true work of art.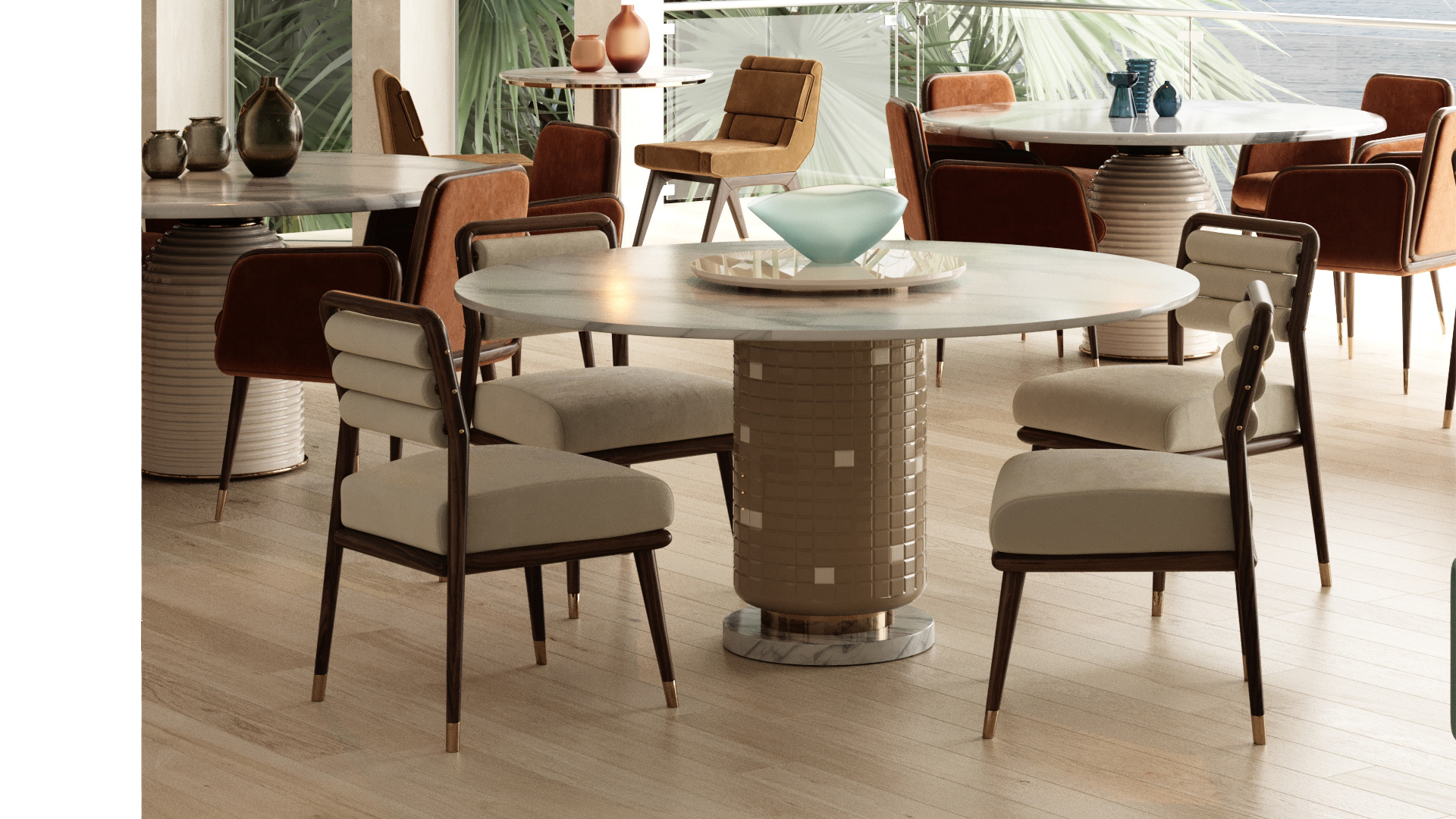 The Lovano dining chair is a supremely versatile piece, making it the perfect fit for today's contemporary, modern and eclectic designs. The love for mixed materials combined with its straight lines, and a bold touch on the backrest, embodies the design philosophy from the 50s generation.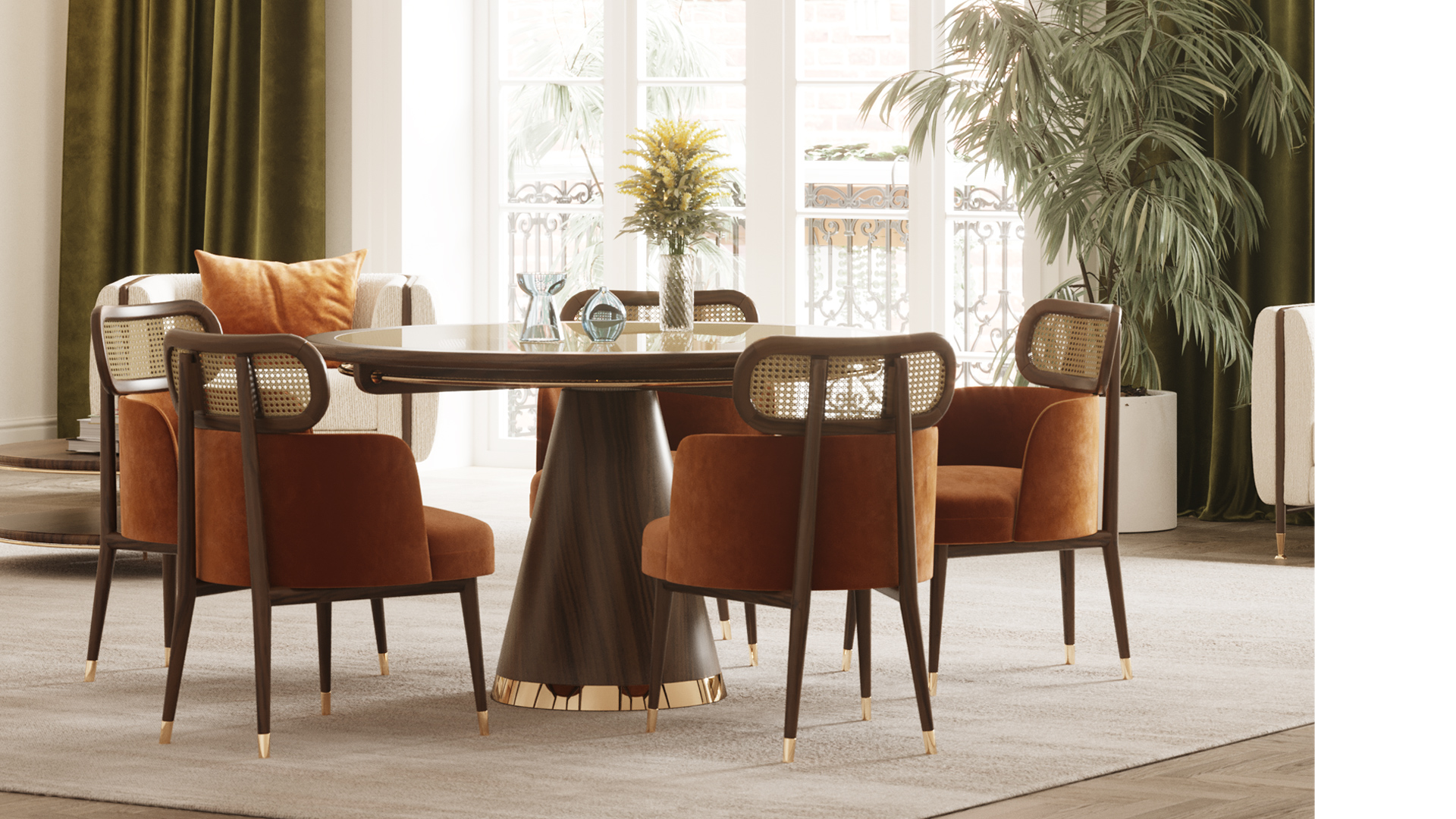 The Carter dining chair has a modern glamorous feel conveyed by the elegant curves. The walnut wood structure embracing the round upholstered element holds the entire design while adding the focal point of the piece, at the top of the backrest, with a rattan component that turns this piece into a more appealing design.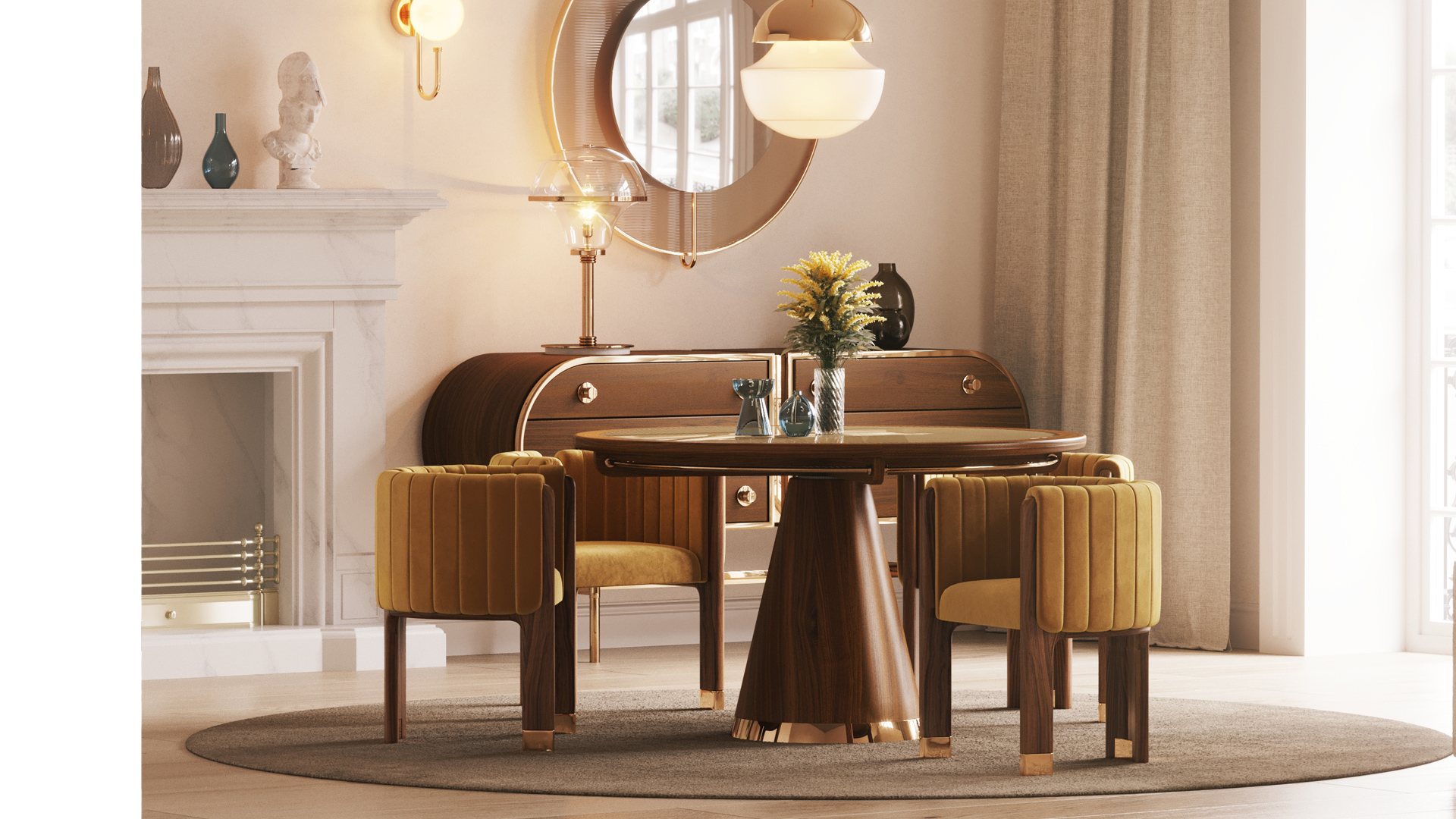 The Crawford dining chair is a statement piece that will enhance any dining room. Inspired by the powerful actress and businesswoman Joan Crawford, this dining chair shows the elegance and glamour characteristic of that time.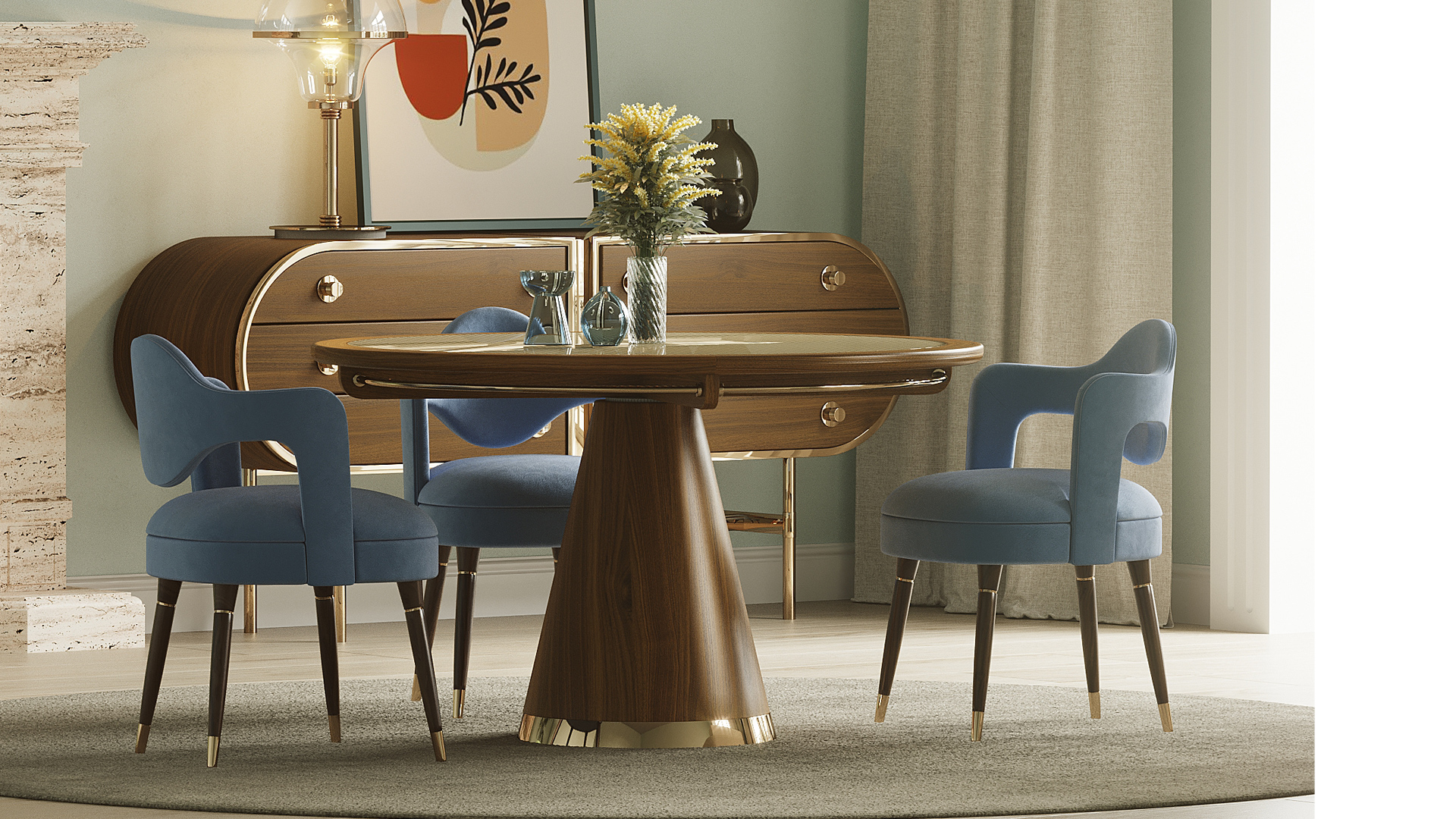 It is no wonder that dining rooms could be a gateway to the mid-century generation with the Chaplin dining chair. Its peculiar shape on the backrest will steal the attention in any room. The enveloping and cozy design, in combination with the large seat, creates the perfect balance between the aesthetic and comfort.
If you enjoyed this article, please share