Who doesn't love a good bar/restaurant? Everyone. We often go to a place not only for the options it offers, but also for the decoration of the space, the aesthetics and what it conveys and makes us feel. Therefore, thinking in advance about the layout of the space is the starting point for the project's success.

Keep some ideas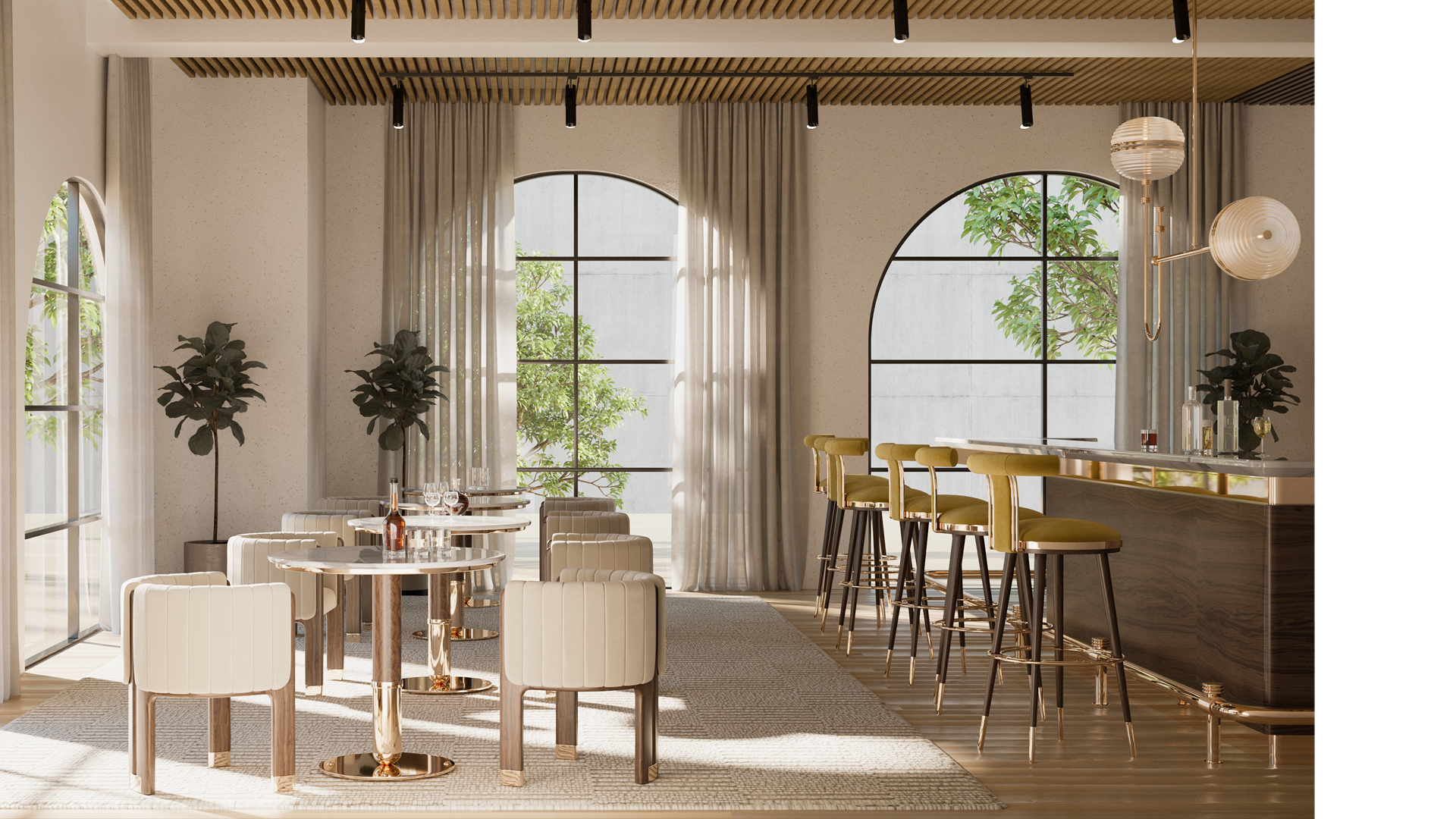 If the goal is to create a space with more neutral tones that brings together a counter space to have a drink and also tables, how about this inspiration? Having two different consumption zones is always a great idea because it makes it easier for people to move around.

See in more detail the Crawford dining chair , and the Moris bar chair.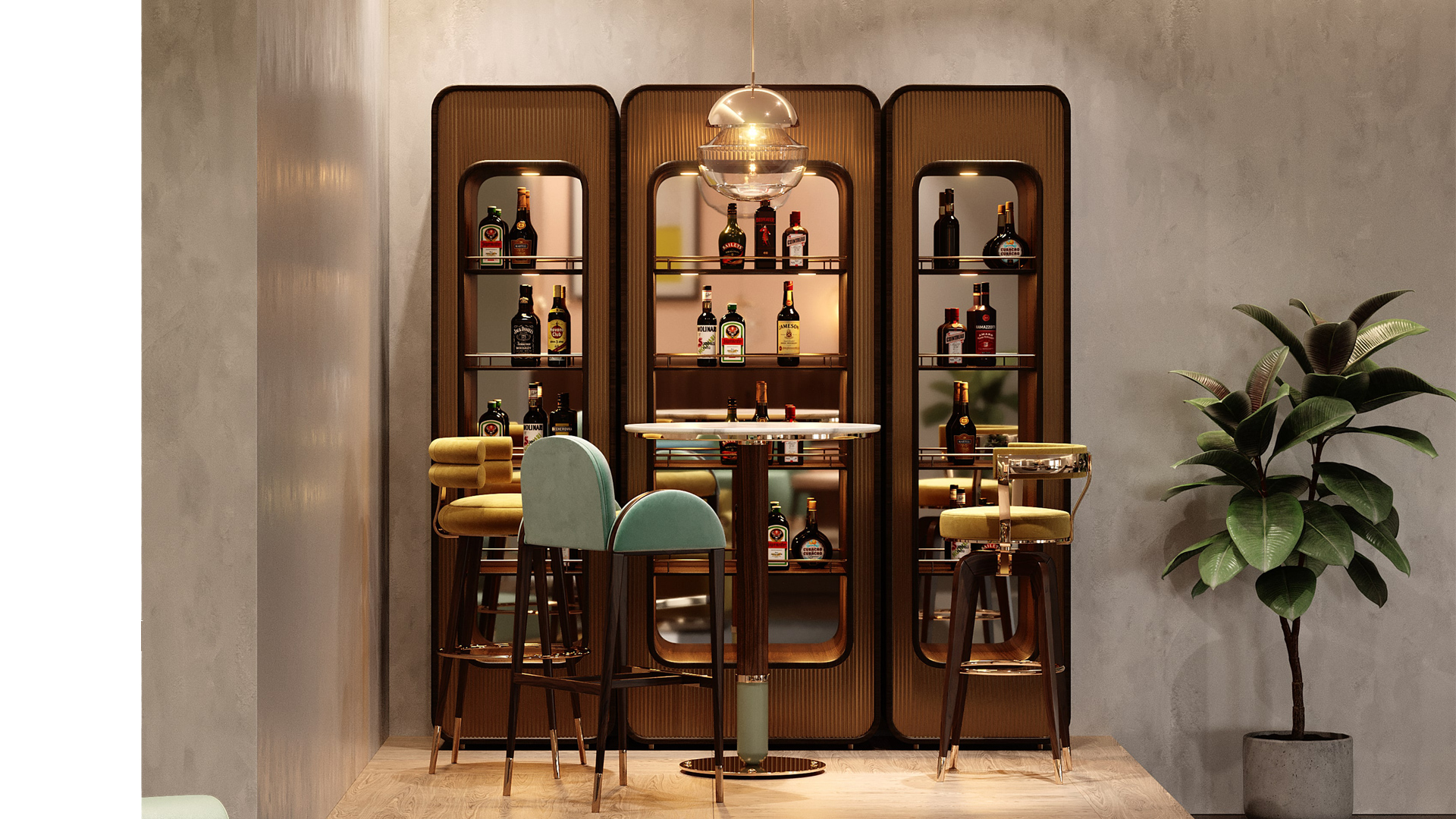 Craig bar table is a seductive piece that brings all the charm of a vintage era where cocktails and parties were timeless. The solid walnut and lacquered wood foot gently merge with brass details that make this table overflow elegance in any ambiance, being the perfect choice for any mid-century project.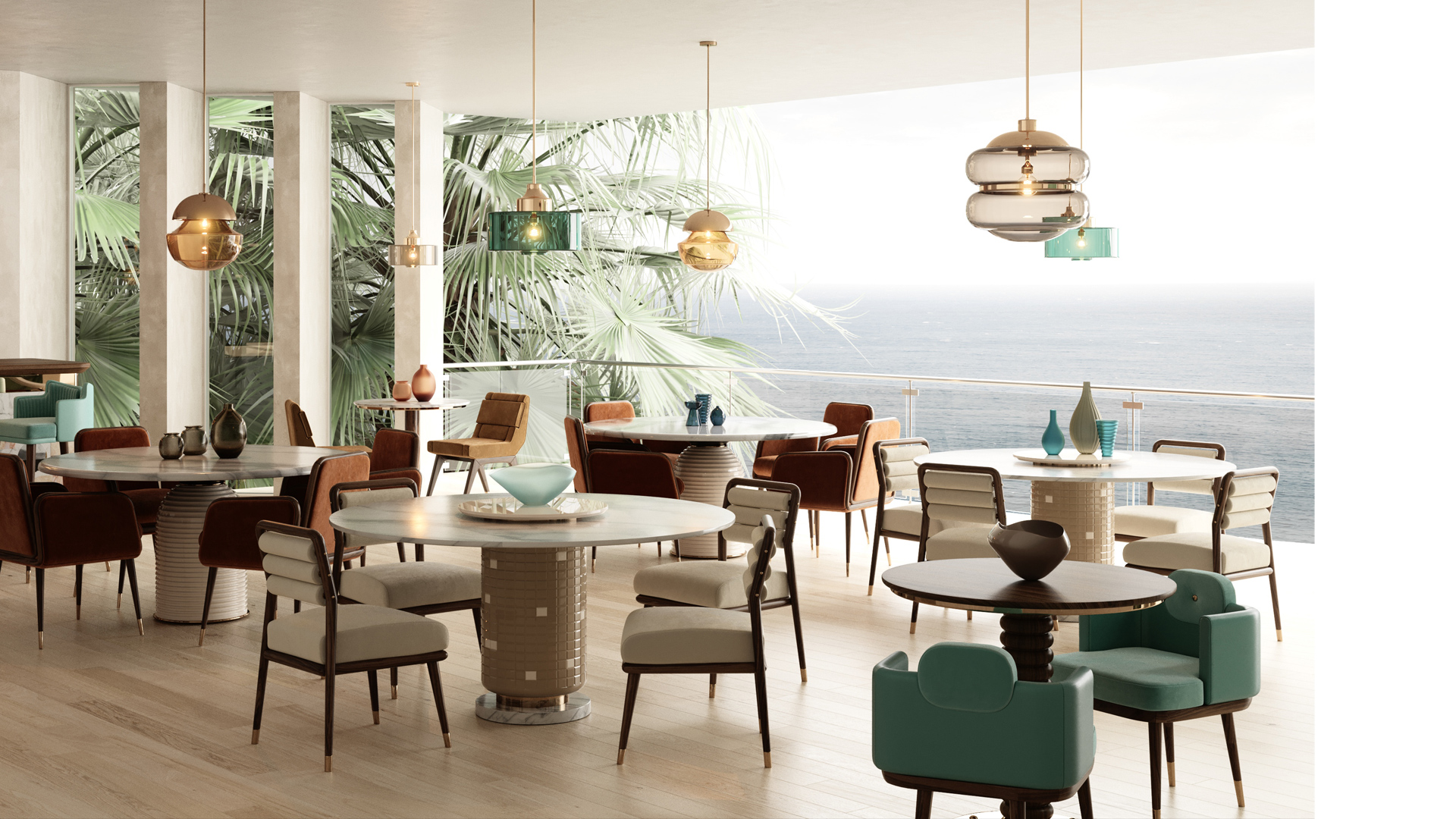 Round tables are perfect for the dining area to gain space, in addition to giving the idea that the area is larger.

The Kirk dining table will be an eye-catcher in any dining room. Its strong presence, exalted by the beautiful tile effect that composes the sturdy design of the table's foot, will not be ignored. Kirk's superb details give it the exact luxurious touch that any design needs.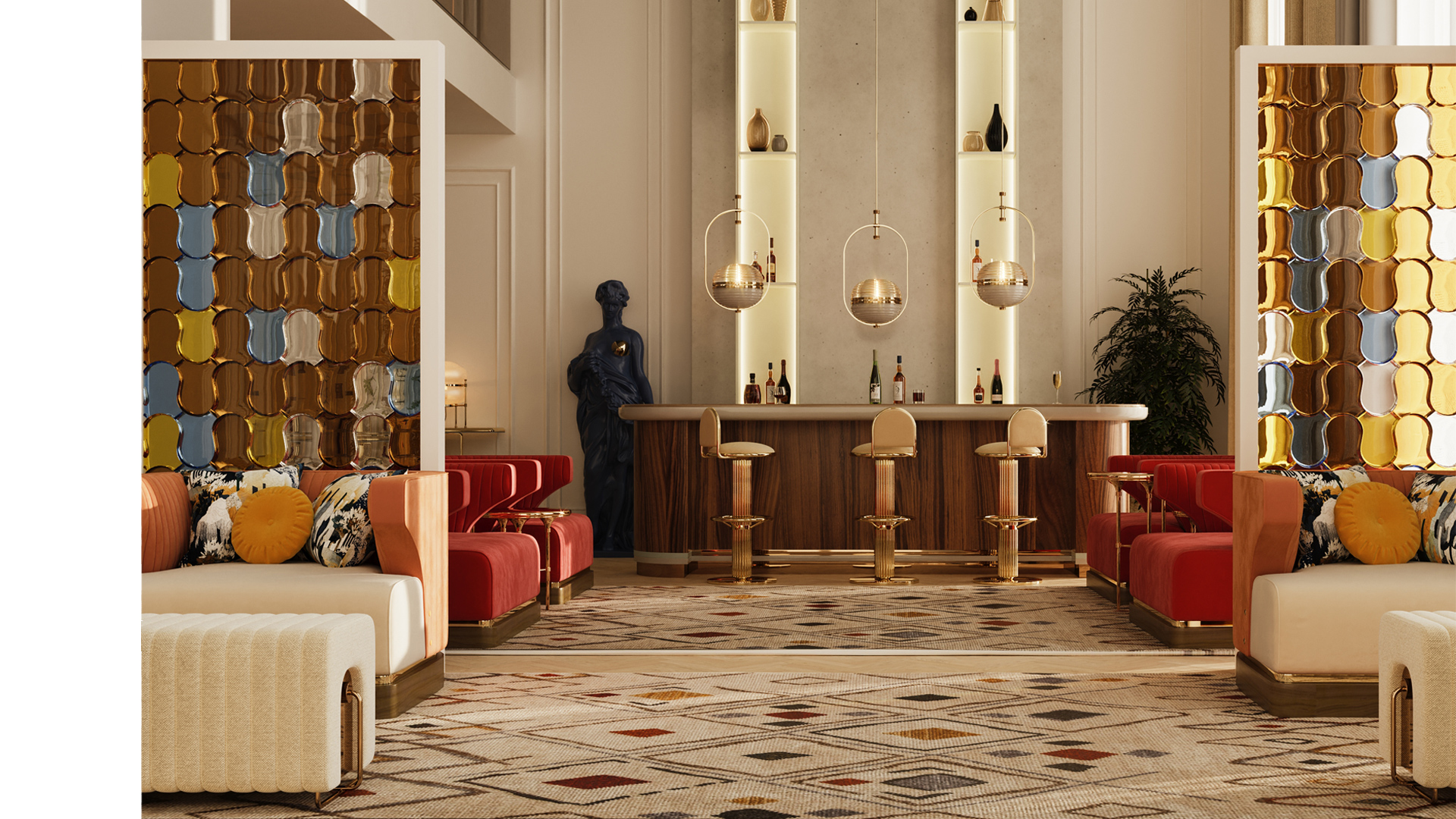 Having a more relaxed lounge area means always having good upholstery options, whether in a larger or smaller format.

The Ammons armchair seeks to convey boldness and luxury through the polished brass details and the soft colorful fabric. It intends to give a fresh aura to any design, and its strong shape is what makes it so unique.

The Rivers stool gathers its inspiration from the bold elegance of the 60s. The alluring pattern combined with the sophisticated brass feet gives the stool a unique style, perfect to improve any interior.
If you enjoyed this article, please share