ADD COLOR TO YOUR LIFE WITH MEZZO
2021 was a difficult year for everyone, on different levels. With a new year approaching, it's time to make a good start and start off on the right foot in 2022. And what better way to bring joy to life than through color? Today we give you some ideas on how you can bring your home to life through the use of colors, whether in furniture or upholstery. It is in our house that we build some of the most important memories of our lives, where we gather family and friends and spend quality time together.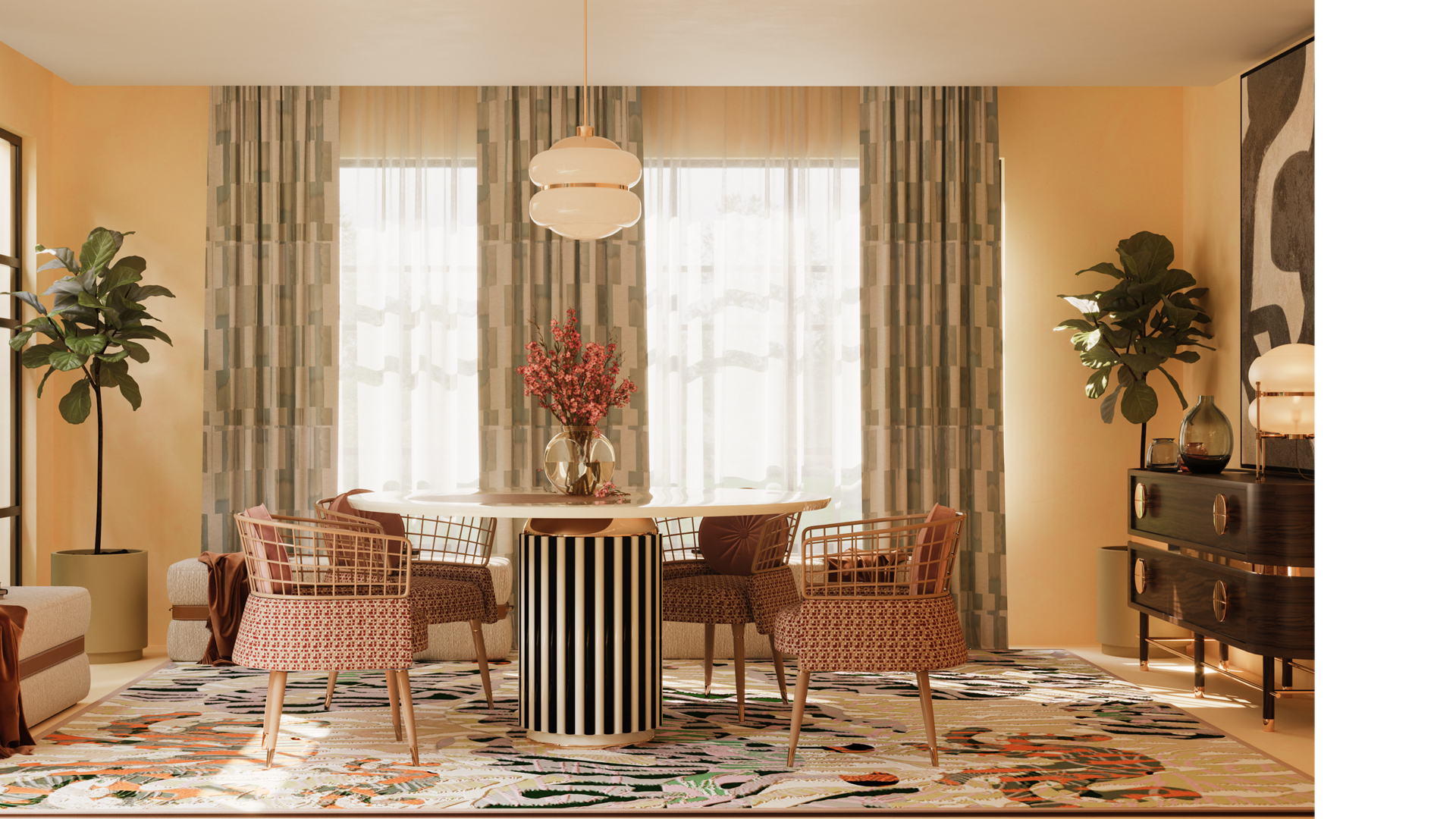 Delicate yet powerful, the Mulligan's design is notable for its dazzling little details. The geometric foot covered by an edgy paneling contrast with the luxury marble hues on the tabletop. The Mulligan dining table is a light approach to the mid-century style, bringing in a fresh look to any modern design. As Mulligan revolutionized jazz music, this dining table is a versatile piece able to transform any space into a harmonious and stylish one.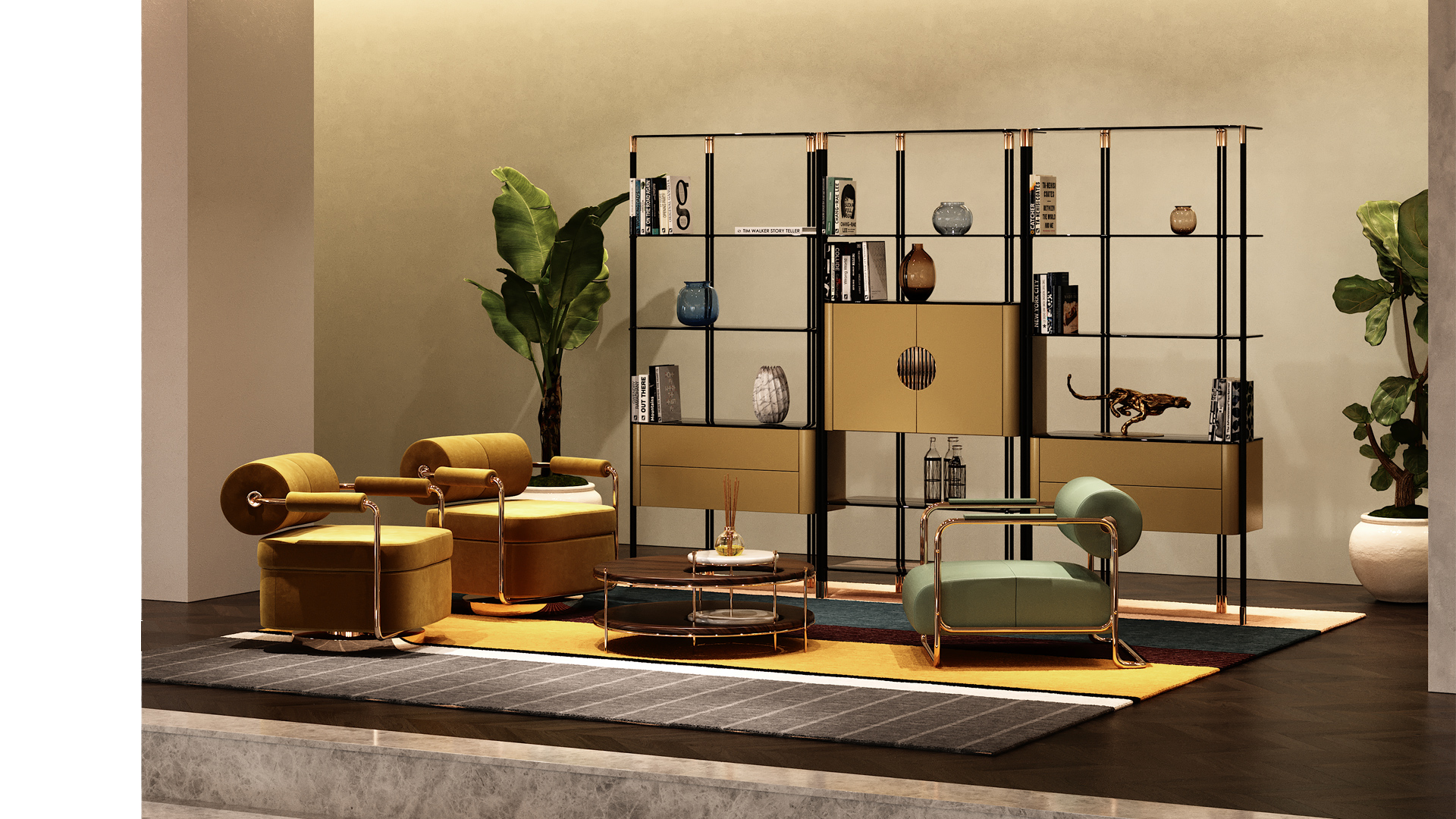 Thought to give a pop of color to the room, the Murray bookcase is the perfect complement to any project. Made of lacquered wood and polished brass, this bookcase will give you the chance to play with the color.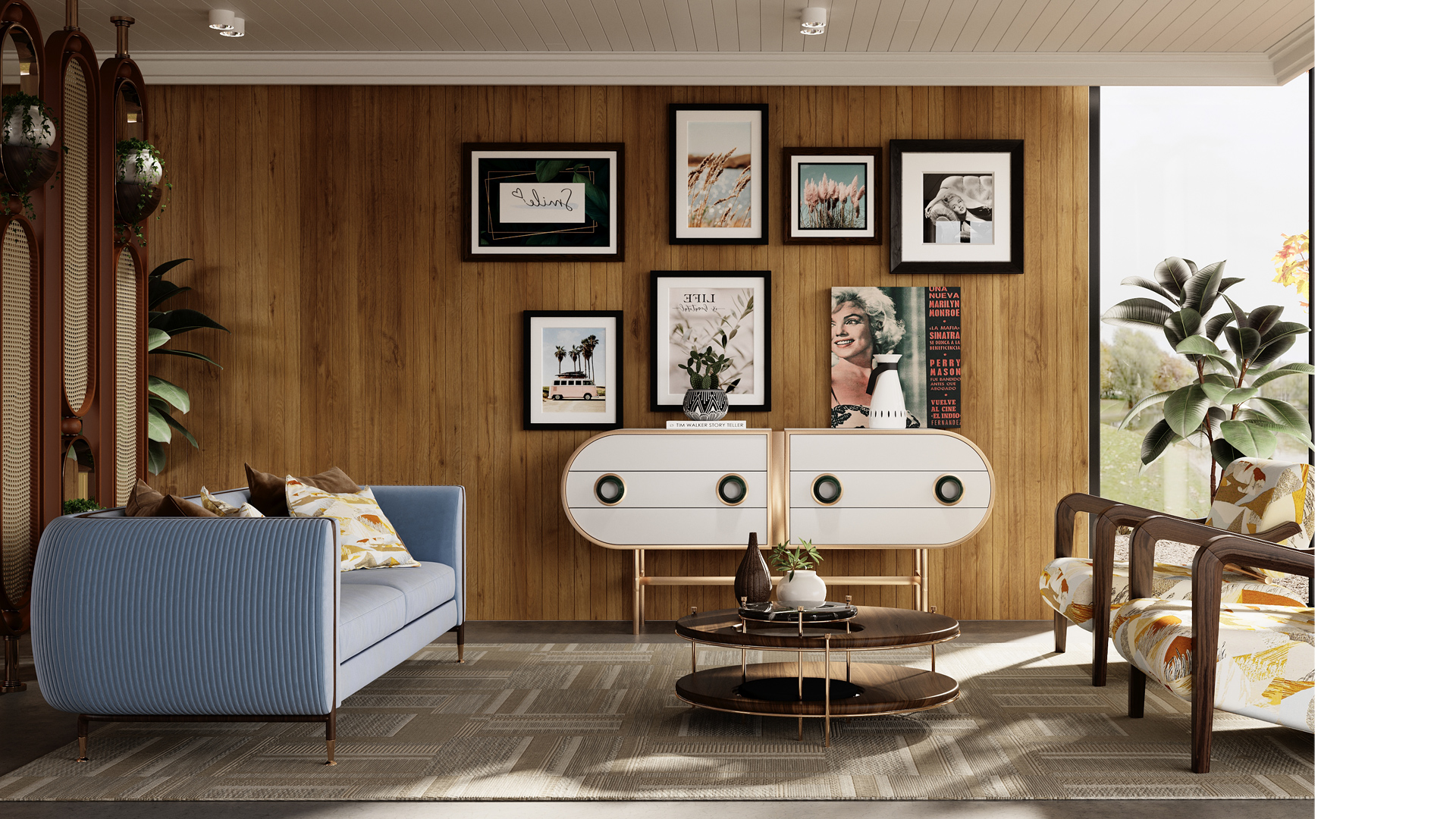 The Barlow Sofa is a handmade upholstery piece with a textured velvet. The curved lines bend the legs in all its strength gracefully accentuated by rich polished brass details. The medley between the materials takes this sofa to a higher level.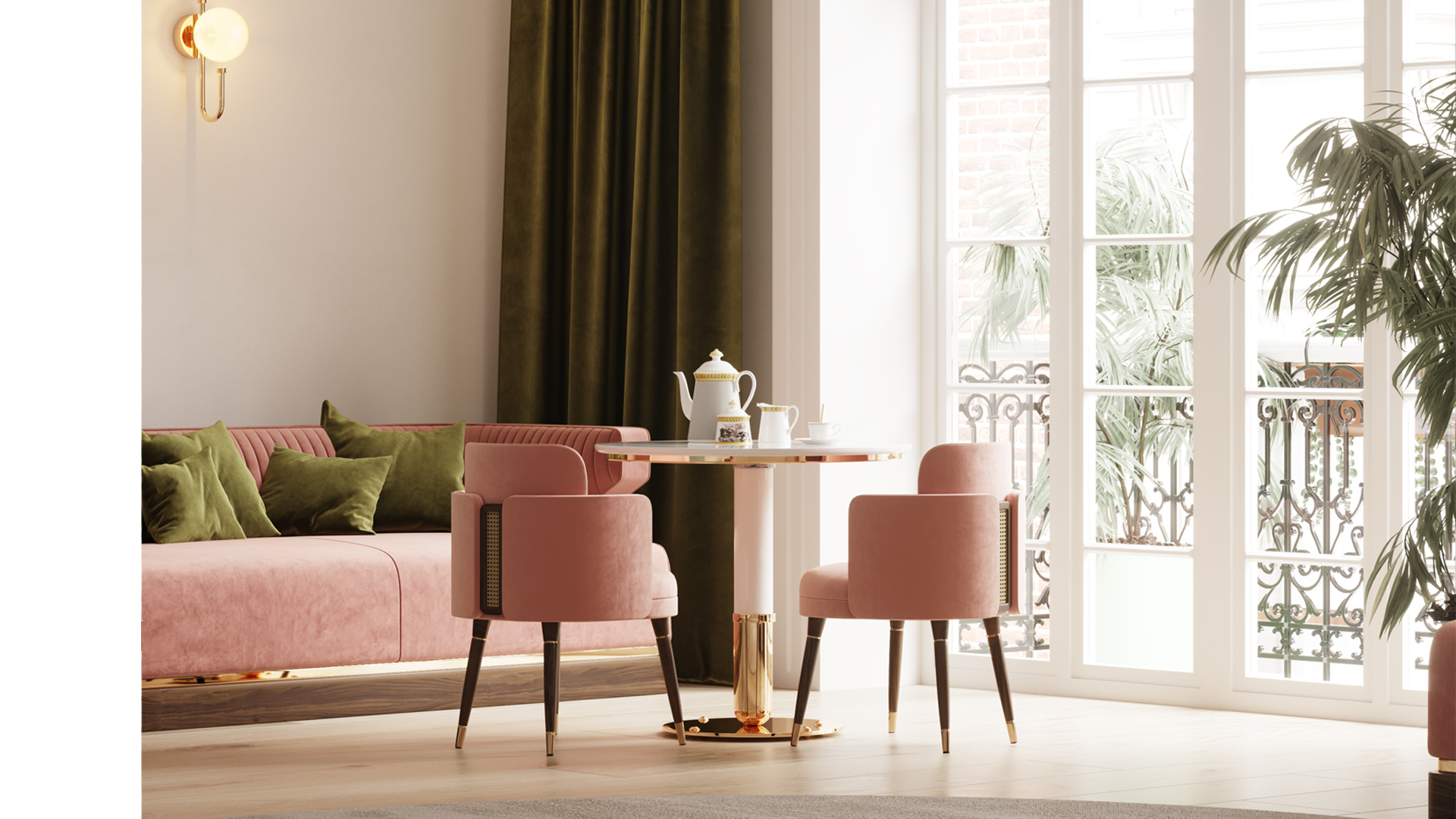 The Bond dining chair ensures that the dining room will be trendier. Its main attraction lies in the backrest's design, where the materials combination makes it more appealing. There are two layers different in sizes and shapes, composing the main structure, which is adorned by an elegant vertical feature in rattan, and framed with walnut wood, giving it a bold touch.
If you enjoyed this article, please share