4 TRENDS IN INTERIOR DESIGN FOR SUMMER


Summer is here and I have for you 4 trends to decorate your home this year! Mezzo Collection has a lot of furniture and lighting products with a mid-century design for your projects, perfect to follow this 2022 summer trend.
This summer the trends are to use statement objects, have indoor-outdoor spaces, make an all-nature look, and a mid-century modern style to the spaces.

See below some inspirational ambiances to follow this summer trend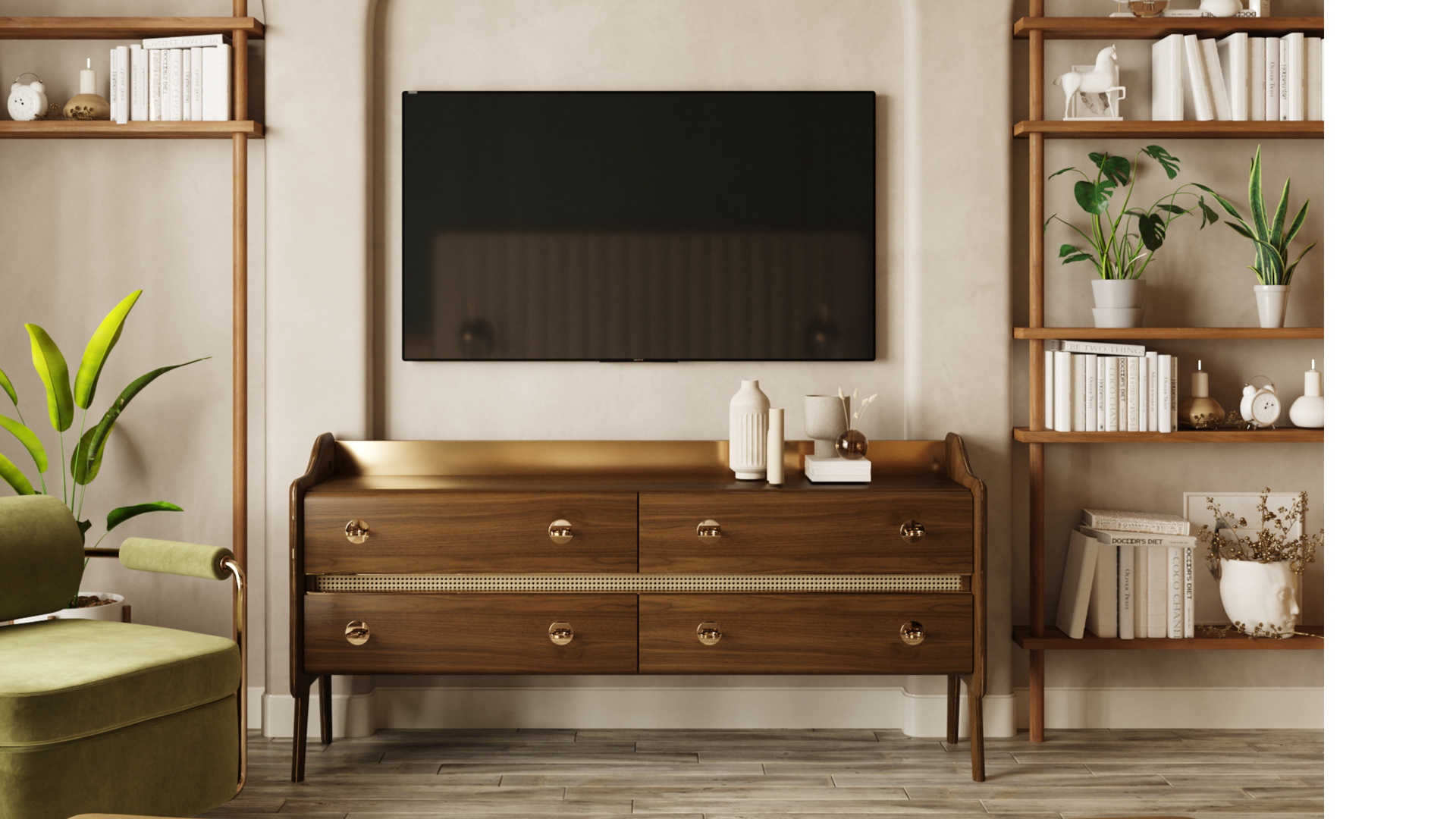 Trend 1: Statement Objects
For this trend we present you the Lester Sideboard, which draws inspiration from the vintage classics, yet is interpreted with a modern vision.
The four drawers feature a simple design, where the handles shine, while the main structure brings back the mid-century through its attractive lines.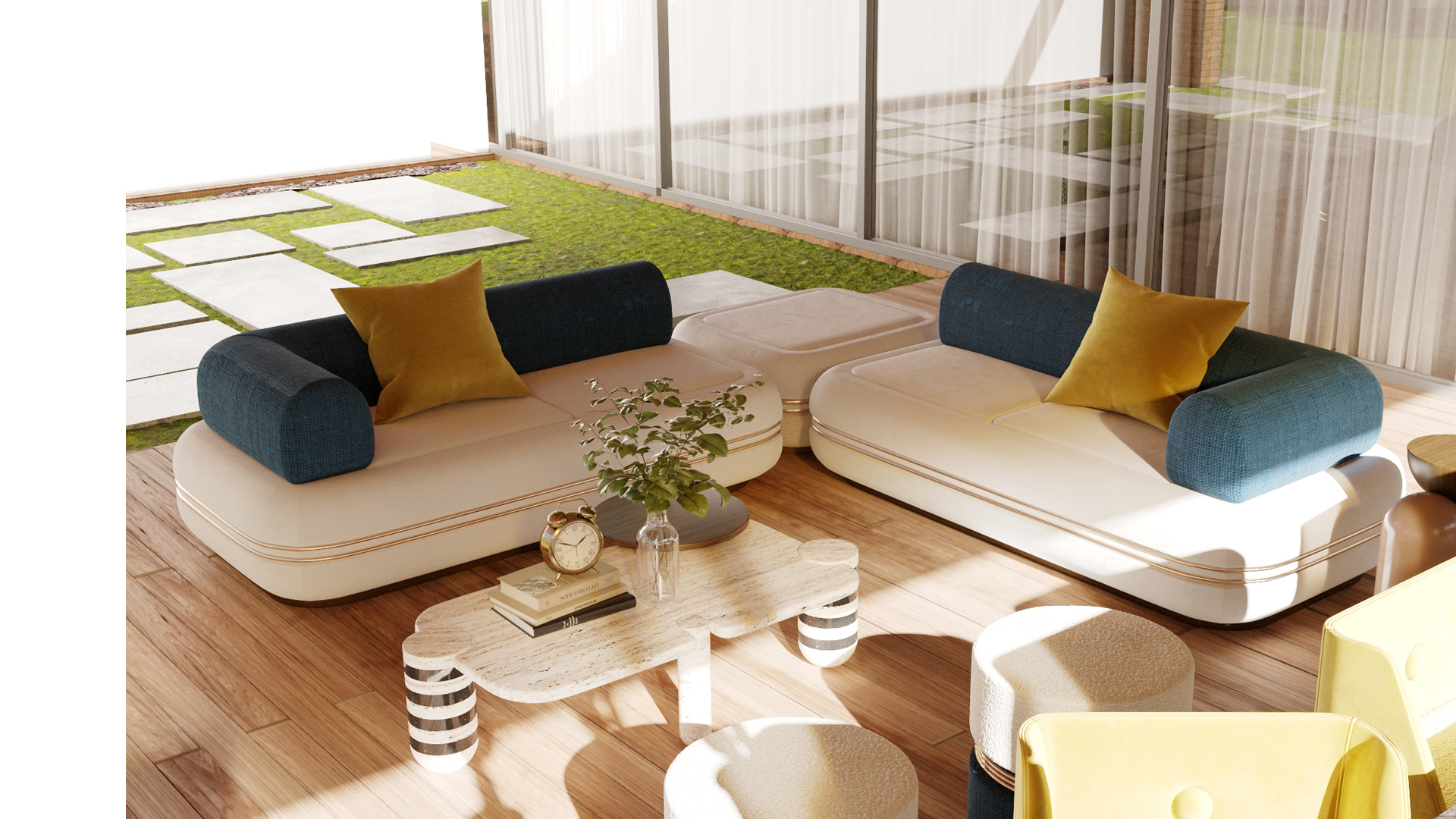 Trend 2: Indoor-Outdoor Spaces
In this second trend, we have the Spencer Modular Sofa, a new piece from Mezzo, that is perfect for indoor and outdoor spaces.
With the Spencer Sofa, Mezzo's designers aim to create a pure geometric piece. The round shape of the sofa combined with two strips of polished brass around it gives the necessary mid-century style touch, in addition to the synthetic leather upholstery. To complete this surprising design, a square bench that supports the sofa is perfect for gathering guests at home.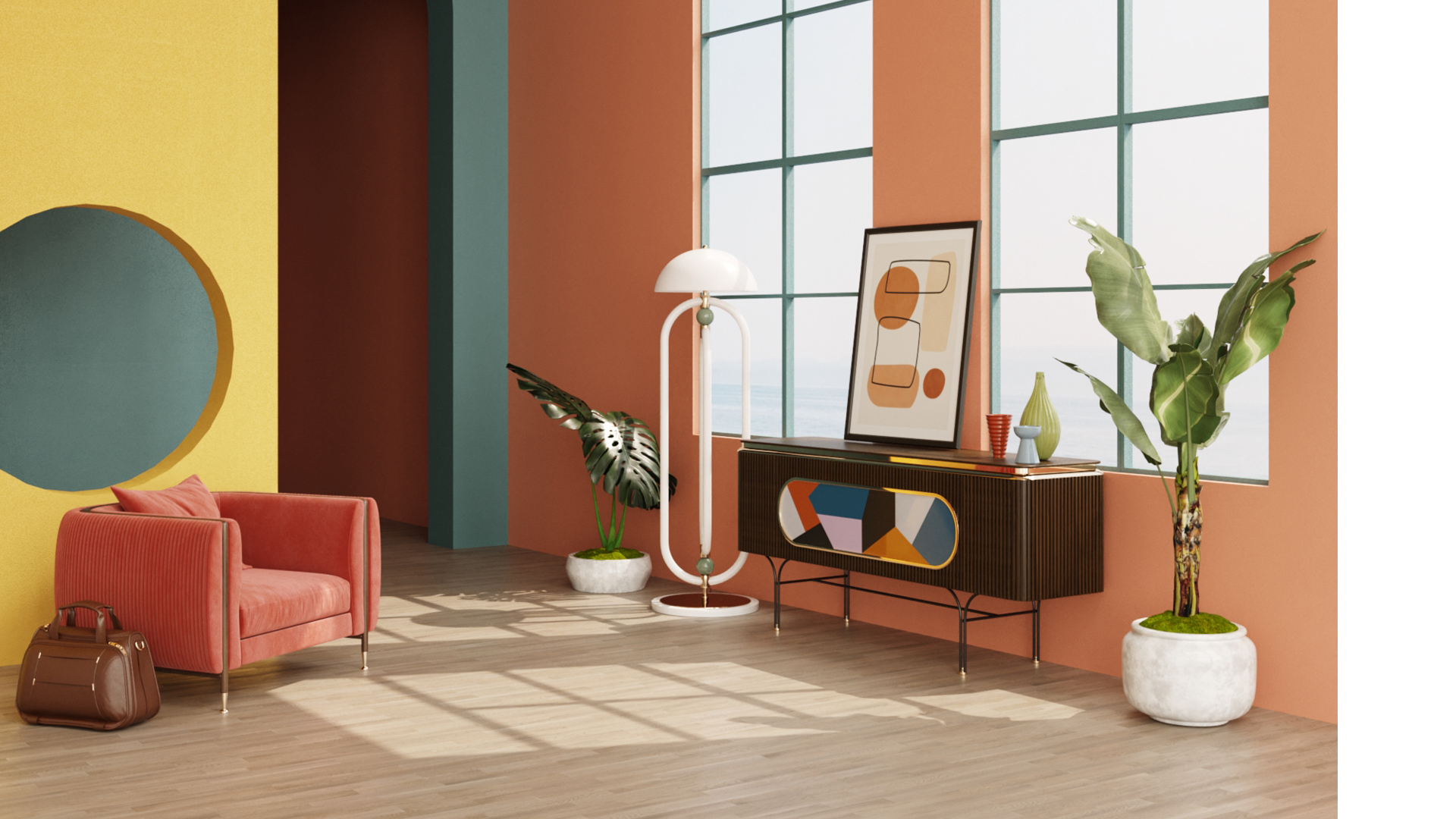 Trend 3: All-Natural Looks
Interior design has been emphasizing natural colors and natural materials, for this, we have the Bailey Sideboard, produced in classic materials such as solid walnut wood with additional brass features, Bailey gives the room a touch of luxurious subtlety.
To complement this trend, you can use the Barlow Armchair, the curved lines bend the legs in all their strength gracefully accentuated by rich polished brass details. The medley between the materials takes this sofa to a higher level.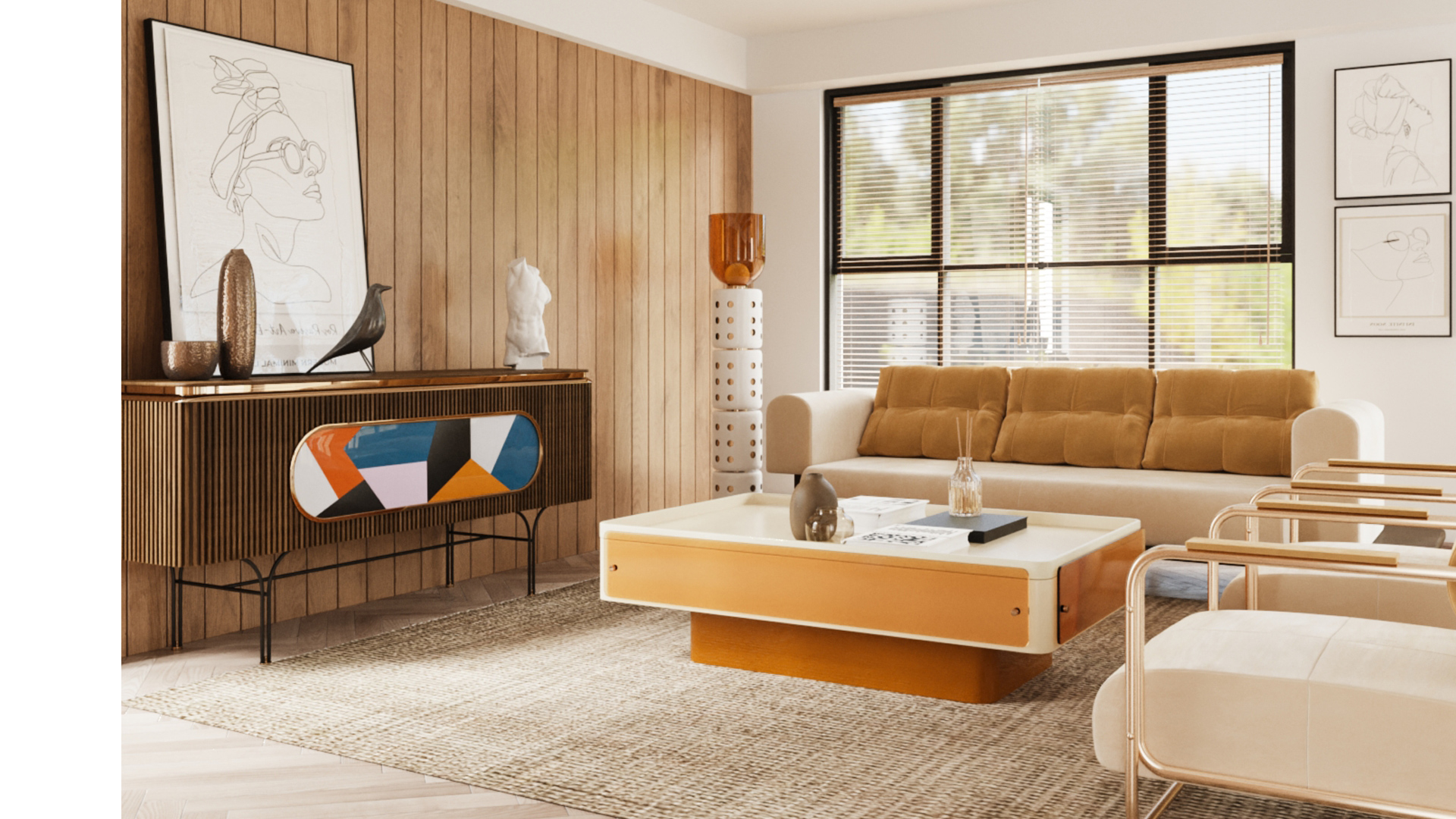 Trend 4: Mid-Century Modern Style
To this last summer trend, we have the Gimbel Center Table, the tabletop with a slight depth brings back the extravagance of the golden years, which is adorned boldly with leather and brass. The strong foot is almost invisible, which creates a sense of a tabletop floating.
And to complement the Colbert Sofa, balancing simplicity and boldness, creates a unique silhouette. The fabric colors combined with the sophisticated wood give the sofa a unique style, creating an unforgettable atmosphere.
Article by Amélia Gomes
If you enjoyed this article, please share