3 ESSENTIALS FOR YOUR LIVING ROOM
Mezzo Collection has a wide range of products with a mid-century design, products that represent the essence of the brand very well. For today I bring you 3 essentials pieces to have in a living room from Mezzo.
Check below what are the pieces chosen for today! Hope you like it.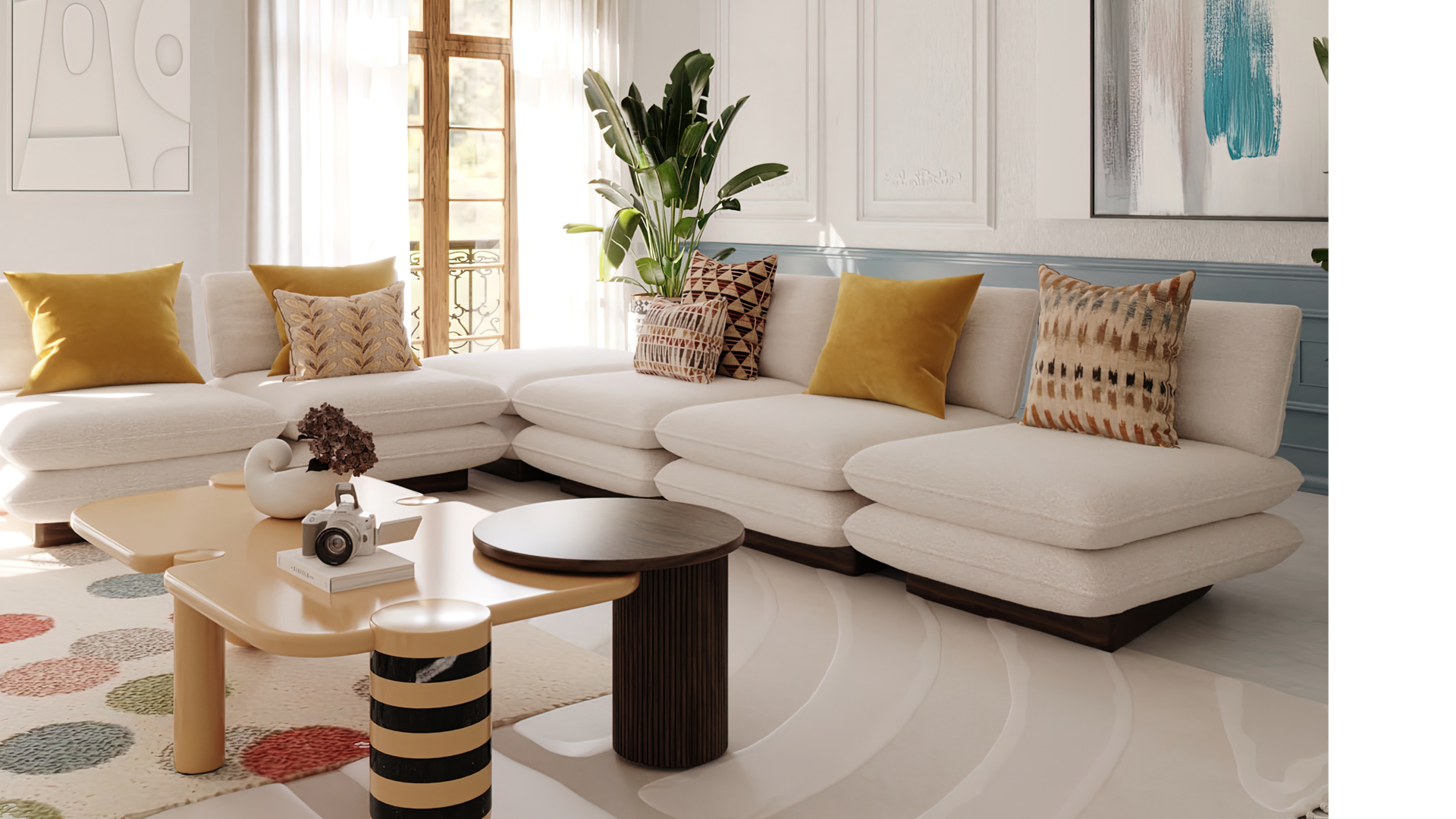 The centerpiece of a living room is always the sofa because he is the furniture piece that will occupy the most space. Mezzo have a new sofa that is the perfect piece for your projects.
The James Modular Sofa is the luxury furniture piece that bright the space with their simple lines and bright colors, made in polished brass and walnut wood, James Modular sofa is the perfect addiction to your home to a mid-century modern feeling. You can add color to the sofa using different fabrics or colorful pillows.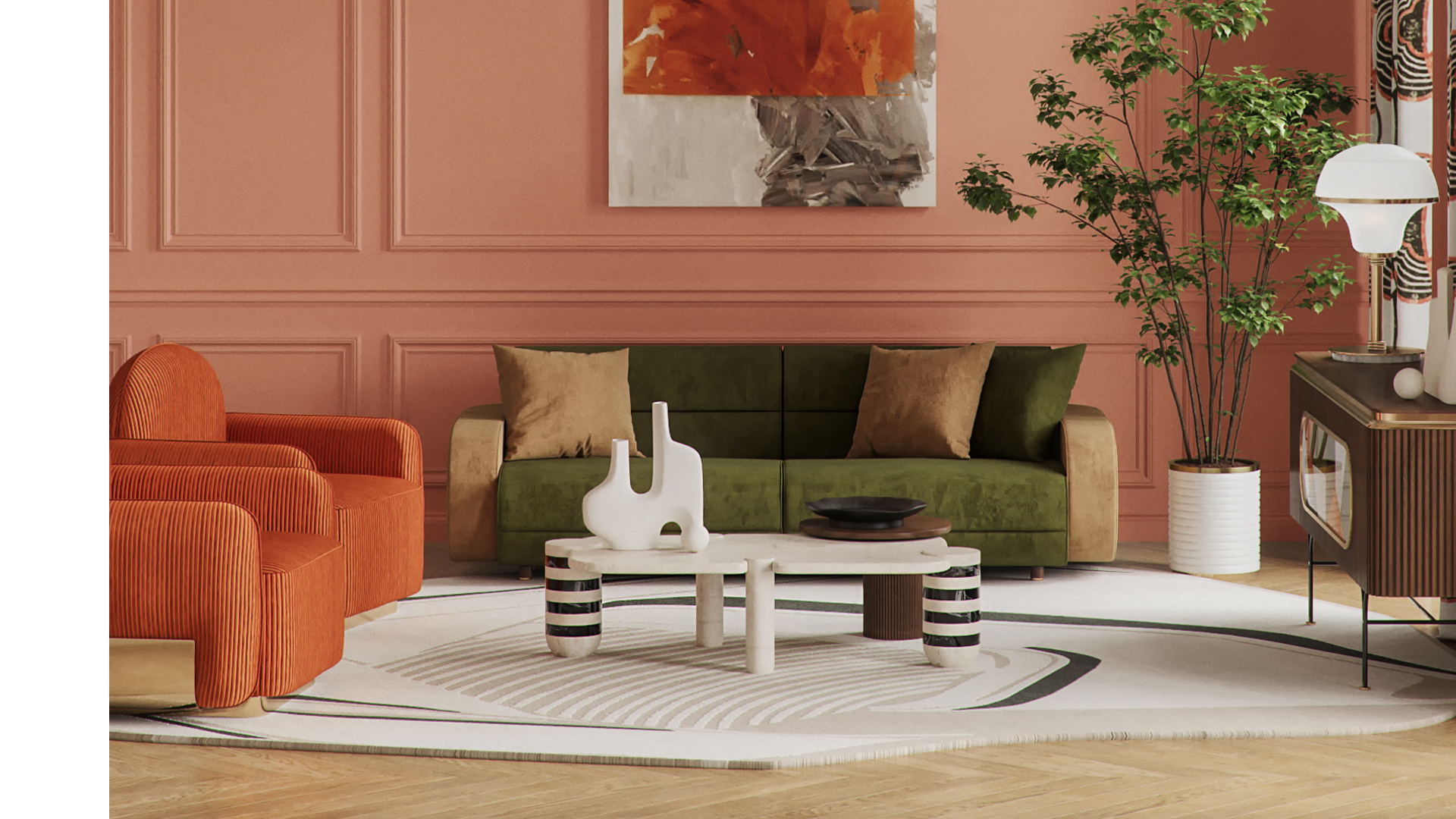 Next a complementary piece for the space is a center table, a piece that can be used to place things, such as books or TV controls. The center table is a piece that can have two purposes, to serve as a table to support the sofa and also as a decoration to the space.
Today I bring the Edith Center Table has a suggestion, this center table is a celebration of geometrical forms. Its bold look will be the center of attention of any living room with its contrasting lines and materials, is made in matte walnut wood, nero marquina marble and travertino marble.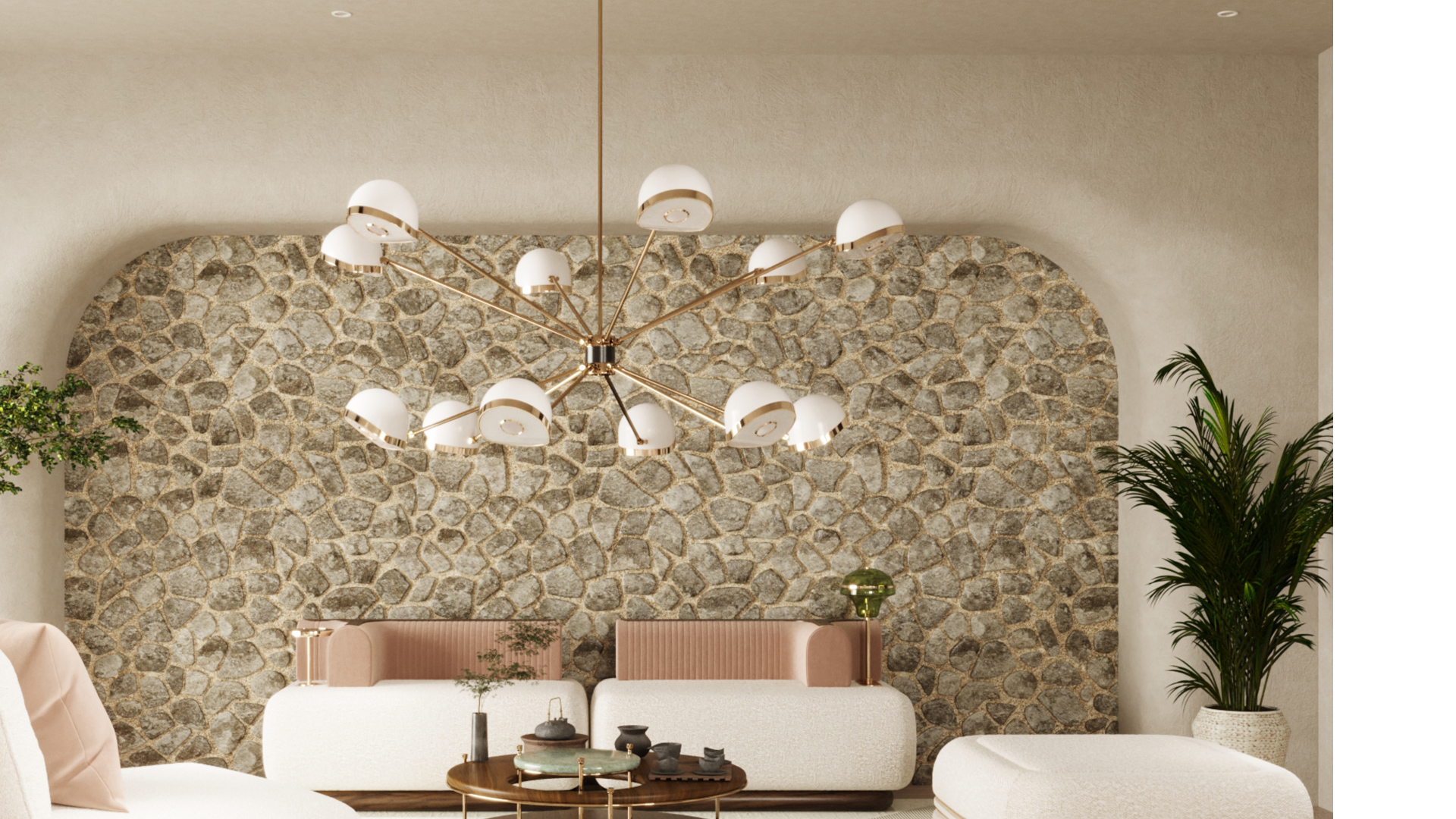 The third and final essential piece for the living room is a ceiling lamp. Mezzo Collection have a new ceiling lamp with a design different than the other lighting products of the brand, the Charlton Ceiling Lamp.
This ceiling lamp reinvents the world of lighting design. Handmade in painted metal and gold-plated brass, its unique shape, where the round shape of each arm connects to a common point while redirecting light to different sides, will be the focus of any space. The blend of two colors gives it a twist this ceiling lamp will suit perfectly in a mid-century space.
You can find all the product info by clicking on the product name.
Article by Alexandra Moreira
If you enjoyed this article, please share