TAKE A SEAT AT THE AMAZING ROGERS ARMCHAIR


Armchairs were already part of our life and we weren't even born yet.

Who are we without an armchair? I believe you already know the answer.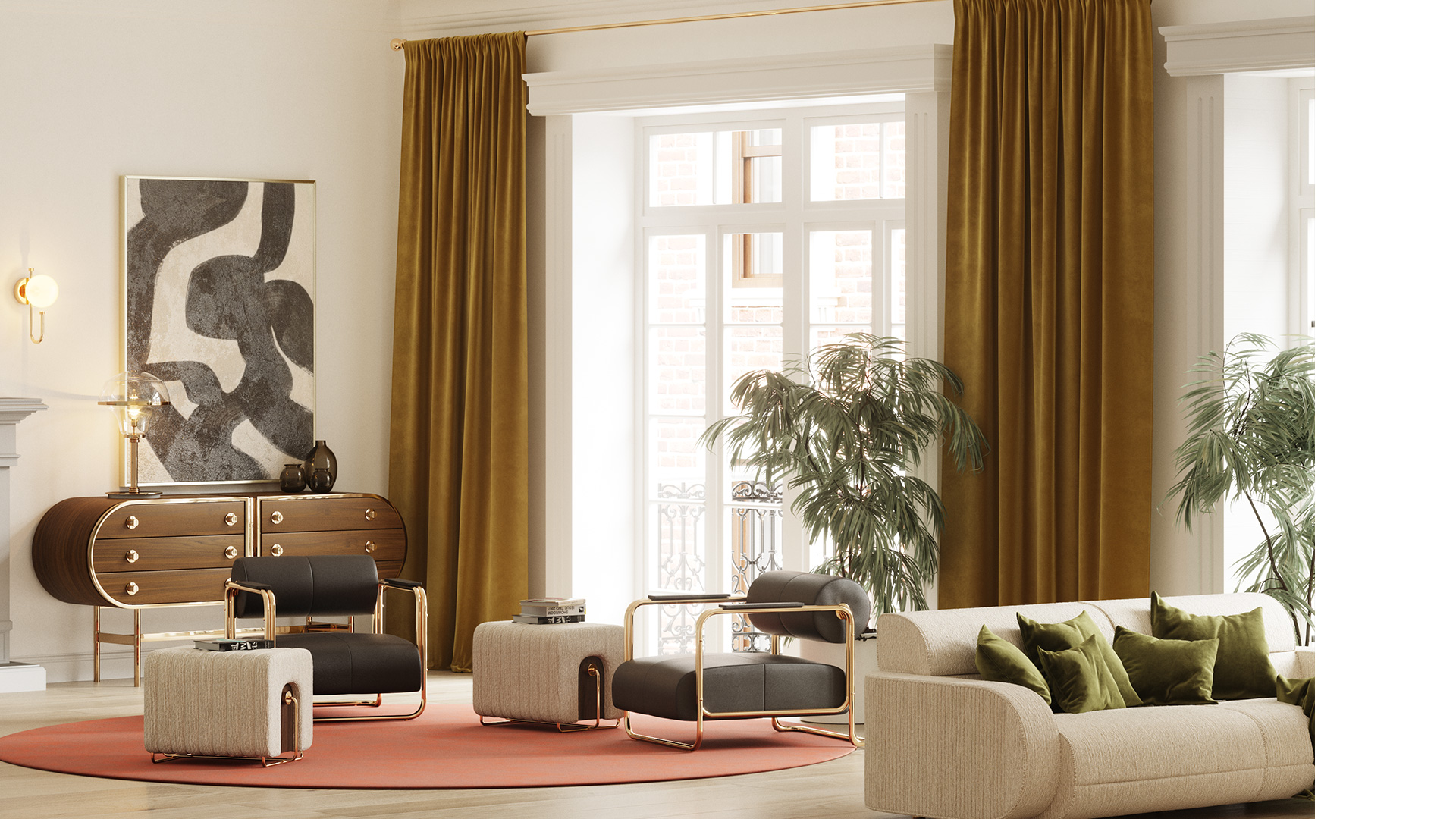 Nothing tastes better after a tiring day at work than getting home and being able to relax in a beautiful armchair. Or even when you go out for a drink and want to rest in a chair with 100% commodity. Despite its rest function, armchairs are also a noble decoration element that set the tone of a living room creating unforgettable ambiances.
Well, armchair is a masterpiece.
Meeting the daily needs, Mezzo Collection has just launched another armchair.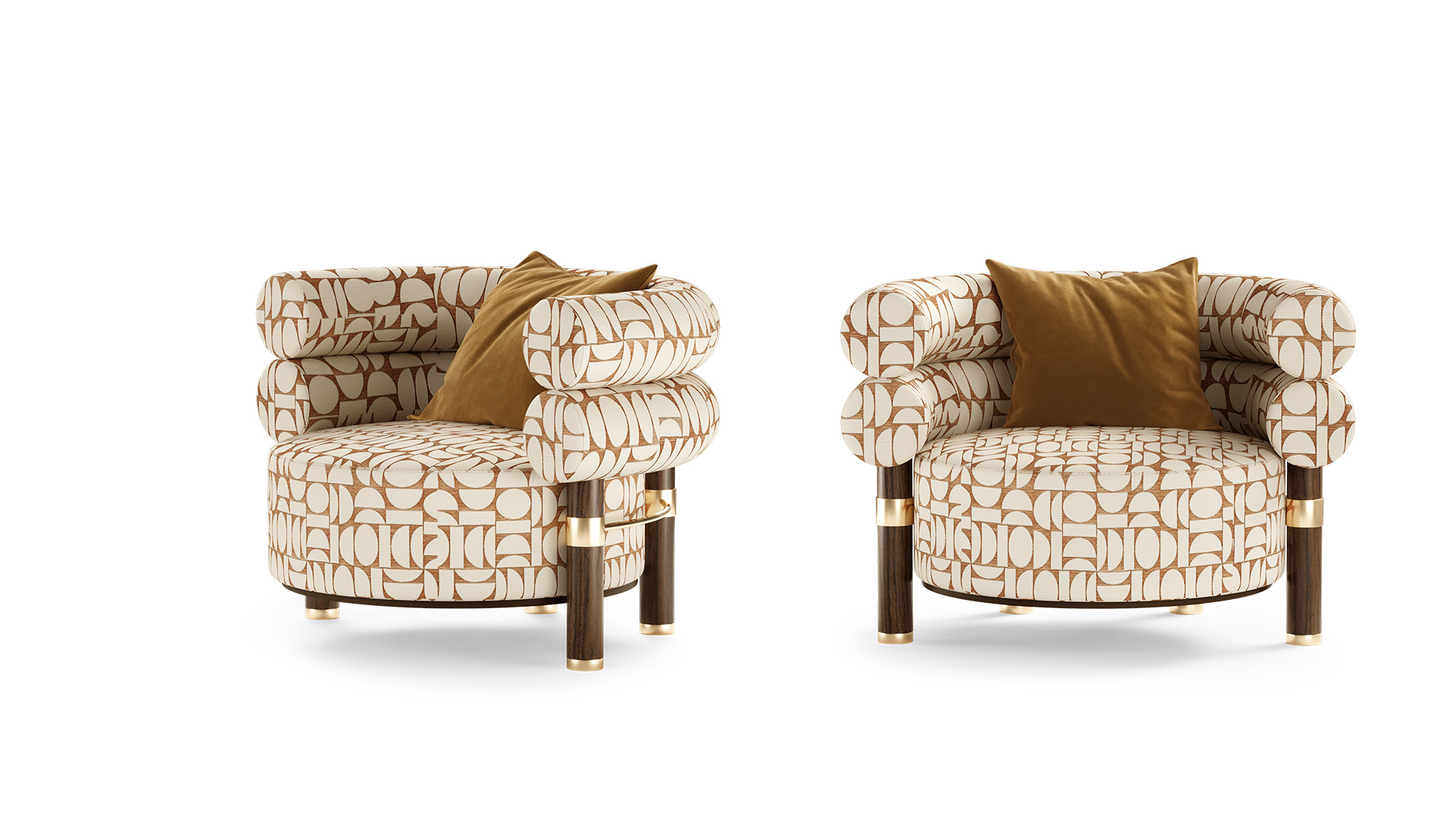 Rogers Armchair is born out of inspiration in the gorgeous cinema star, Ginger Rogers.
With the promise to lighten up any space, this high-end design piece is a must-have. Rogers is the perfect combo between luxury materials, shapes, and patterns. First of all, the polished brass details, the most used metal in mid-century style, takes us back to the golden years where everything shone a lot and was bohemian. The wooden feet stand out and give the armchair an exquisite touch. The round shape combined with bolder patterns allows us to dive deeply into our emotions.
And if you are looking for the perfect one for your project this armchair is undoubtedly perfect for all tastes.

Let's get inspired together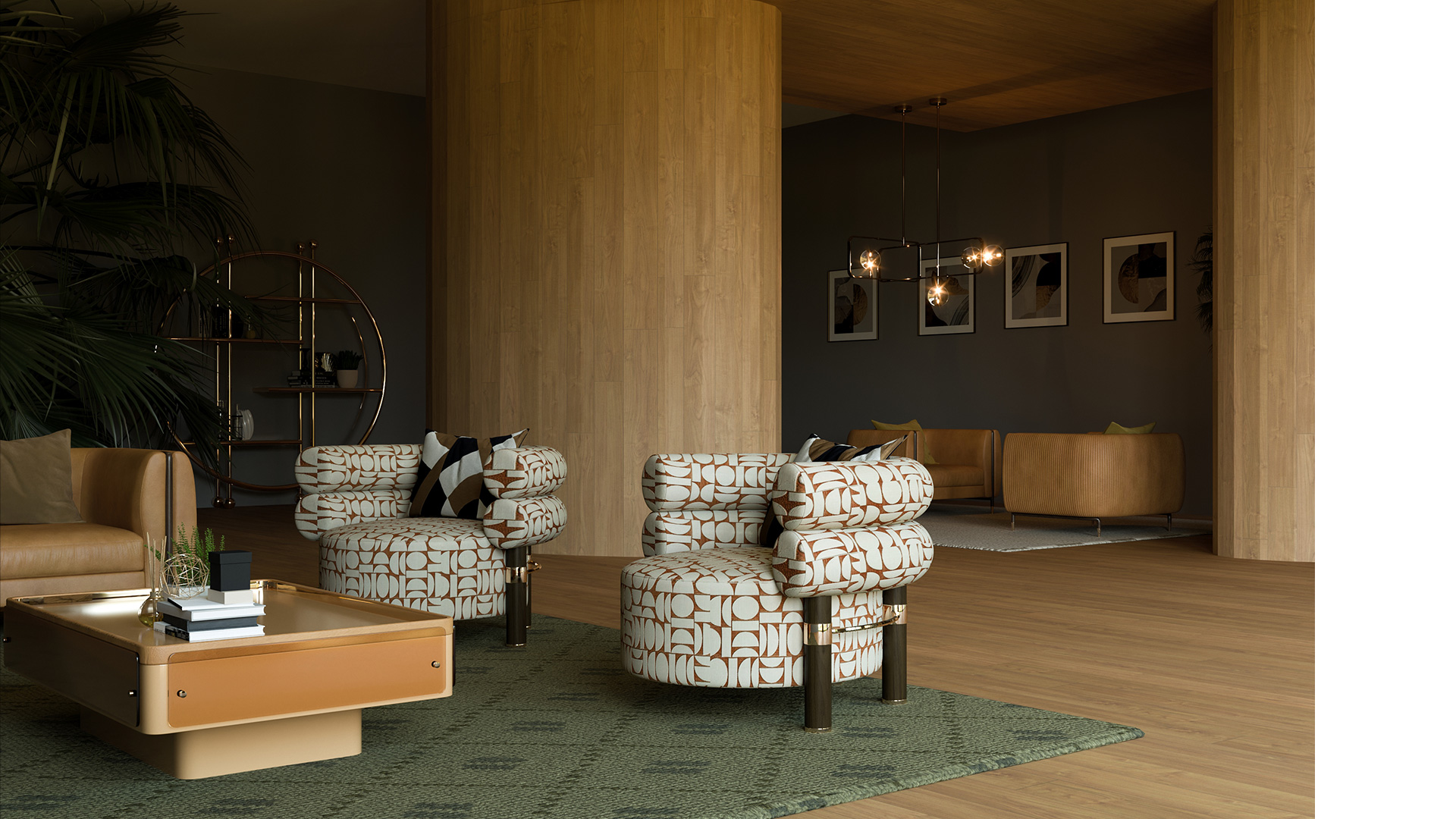 This living room couldn't be more mid-century! This simple and cheeky aesthetic shows clearly its contemporaneity, its functionality, and, above all, its high quality. With some of the most used elements of the era mixed with modern finishes and fabrics, it's the perfect version for those who love a retro-chic space.
Mixing different colors is a trend and, oddly enough, they work better and better. The armchairs fit with the carpet, even though they have different patterns, they create a harmony that praises the living room.
If you enjoyed this article, please share