SNEAK PEAK OF A BAR IN A HOTEL IN UK

There are thousands of luxury hotels all over the world. However, some are more deserving of our attention than others, even for the design concept present in them. One of the things we value a lot in a hotel, besides the food of course, is the bar/restaurant space.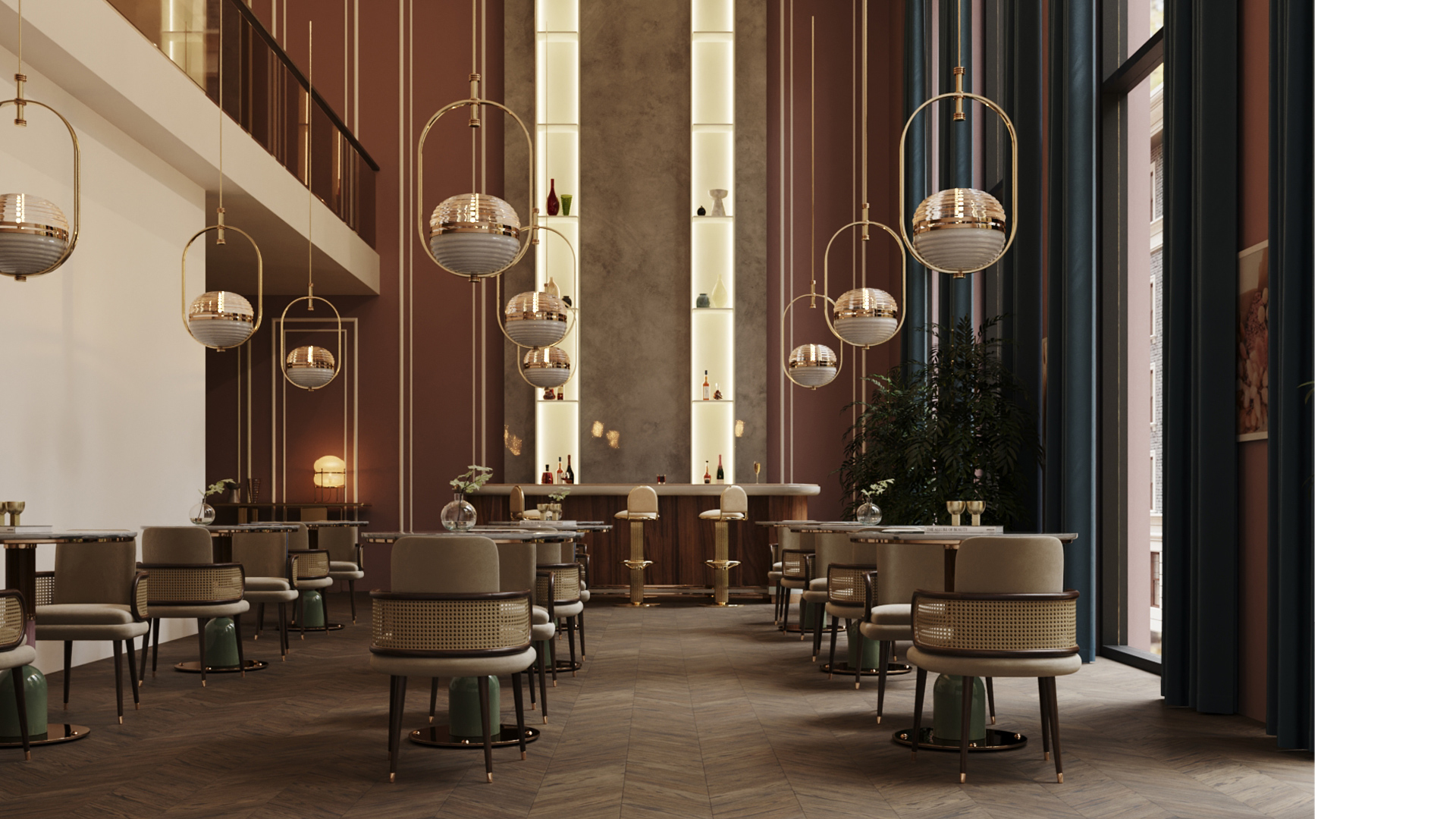 London is known for being a bohemian city, which favors socializing in the late afternoon. The designer of this hotel, located in the heart of the city, was inspired by the mid-century style to create this area. Brass is the noble material of this space and we can see it in all the pieces, in the smallest detail. The result was a luxurious and refined space with a mid-century signature.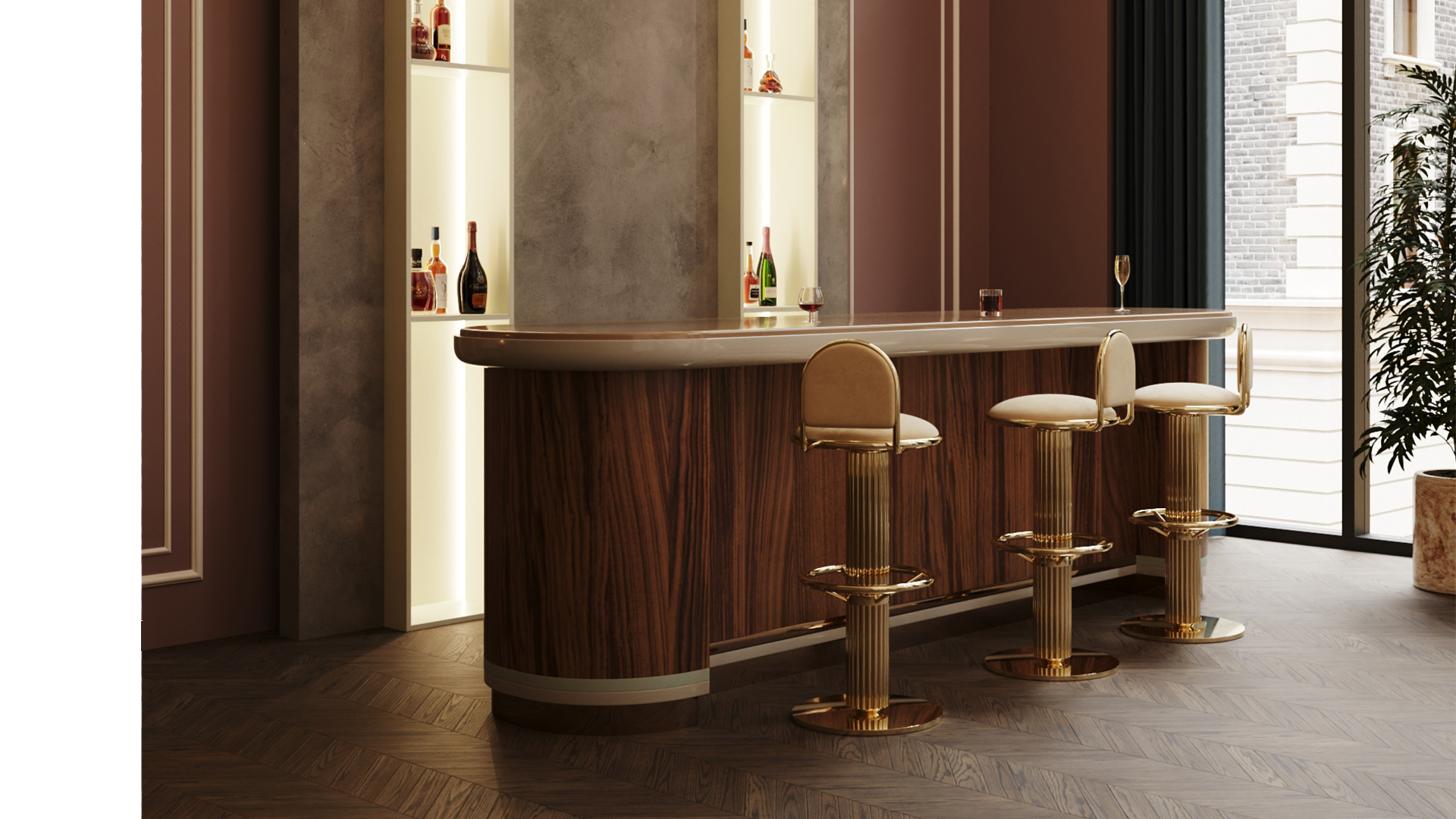 The Chuck bar chair combines attractive design elements from mid-century: the robust foot in brass incorporates the edginess of golden years, while the leather seat brings back the nostalgia of vintage designs. It is the perfect fit for any bold kitchen or bar.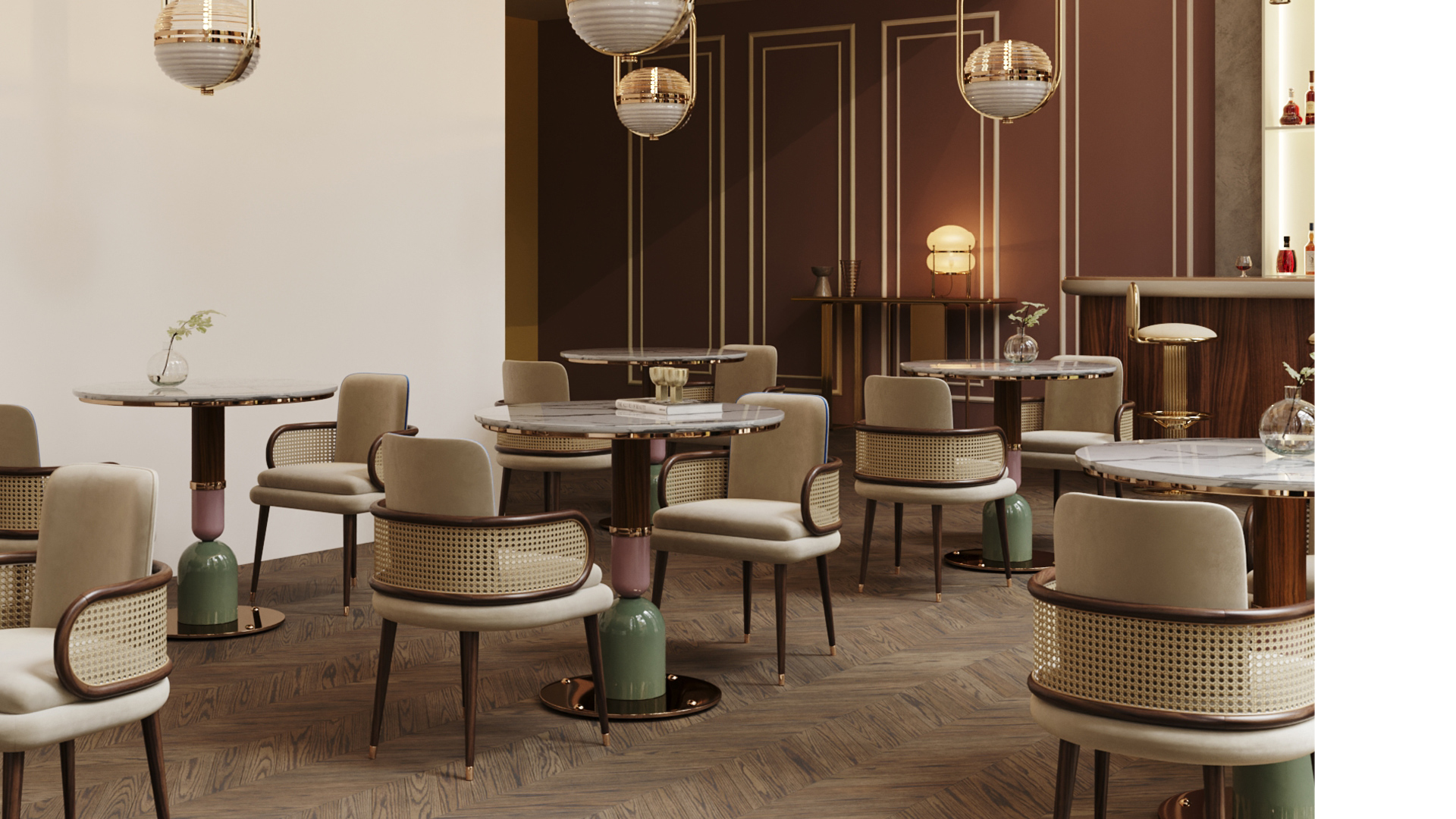 The majestic Foster coffee table is stunningly produced in solid walnut wood and lacquered wood. The strong contrast in the leg between these two materials makes this coffee table the perfect choice for your mid-century design project.

The Blakey dining chair incorporates the mid-century modern elements in a more contemporary concept. Its main feature, the rattan element serving as an armrest and holding the upholstered back, makes it a perfect fit for today's modern dining spaces.
If you enjoyed this article, please share