NEW OPENING - RESTAURANT IN JUMEIRAH, DUBAI

Jumeirah is a residential area on the coast of Dubai, United Arab Emirates, which has some of the most luxurious hotels in the area and attracts many tourists throughout the year. In the beach area, the restaurants/bars are very popular, both among locals and tourists for moments of conviviality.

Mezzo Collection was the brand chosen to design the space for a new restaurant/bar in this area.

See the final result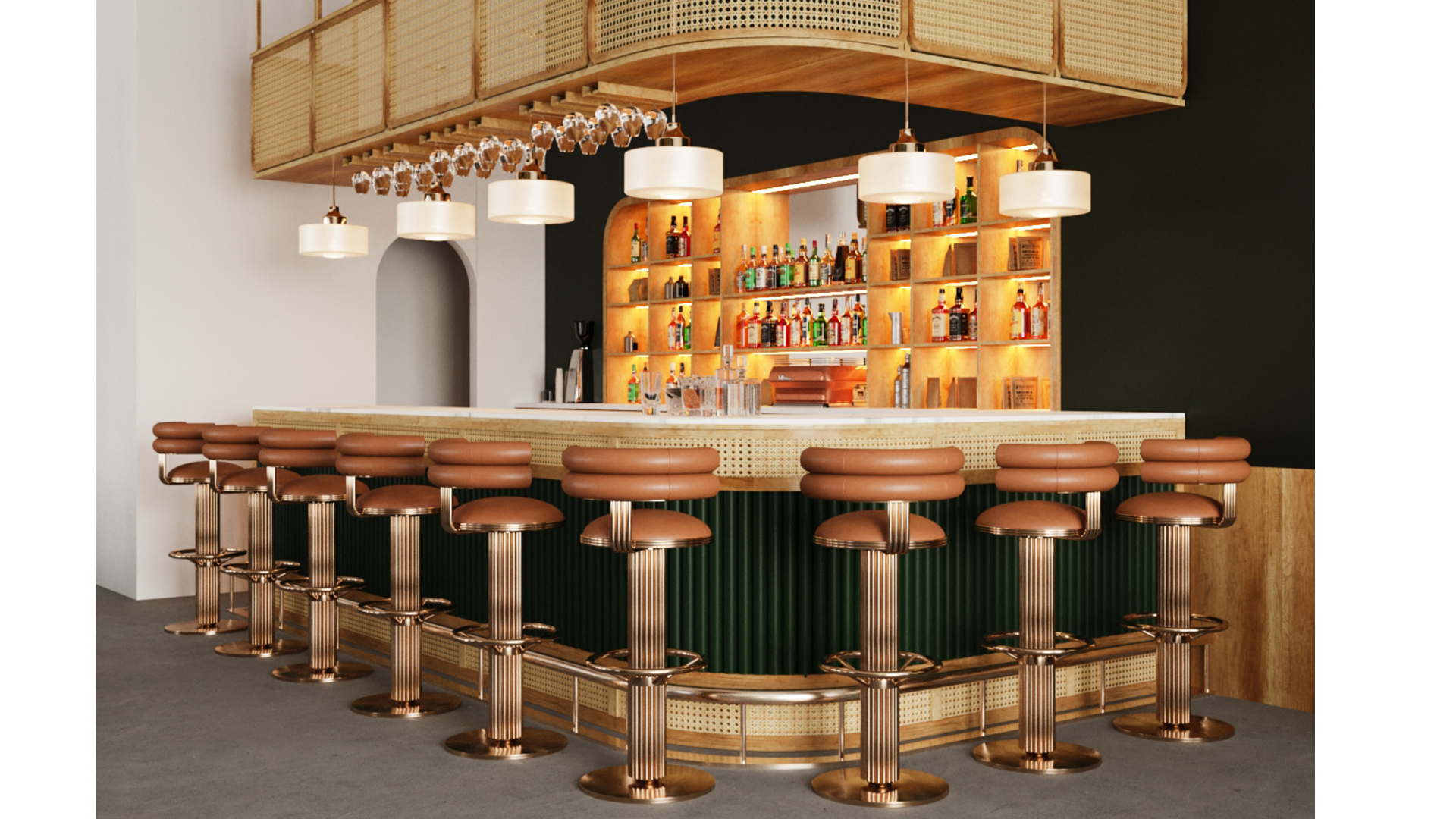 The Mulligan I bar chair has a remarkable design, dazzling for the brass details. The geometric foot, which is covered by an edgy paneling, contrasts with the color of the upholstery. Mulligan's design is a light approach to the mid-century style, bringing to any modern bar or kitchen a fresh look.

Cooke combines the subtle lamp curve with straight lines to create a visually sleek design, serving as the focal point of the room. Its discreet elegance embellished by a contemplative and warm light reflexion adds a contemporary glow to the overall design, reinforcing a stronger and more powerful presence.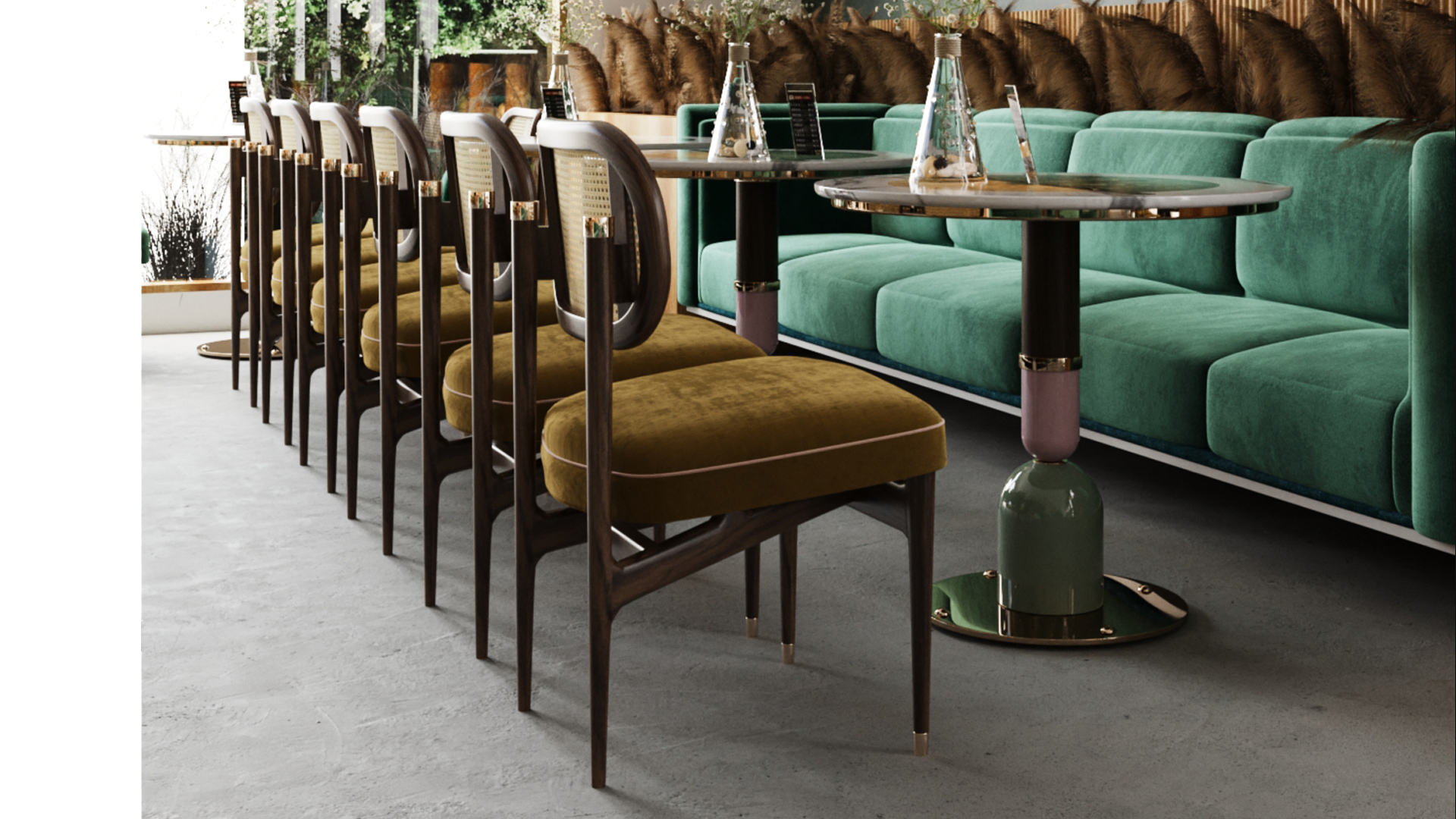 A solid walnut wood composes the body of the piece, which is discretely embellished with brass elements on the two front legs and the backrest of Tracy dining chair. This one exhibits a round shape where the rattan trend is the main feature. Tracy also has a generous seat, guaranteeing your comfort during long night dinner parties.


The majestic Foster coffee table is stunningly produced in solid walnut wood and lacquered wood. The strong contrast in the leg between these two materials makes this coffee table the perfect choice for your mid-century design project.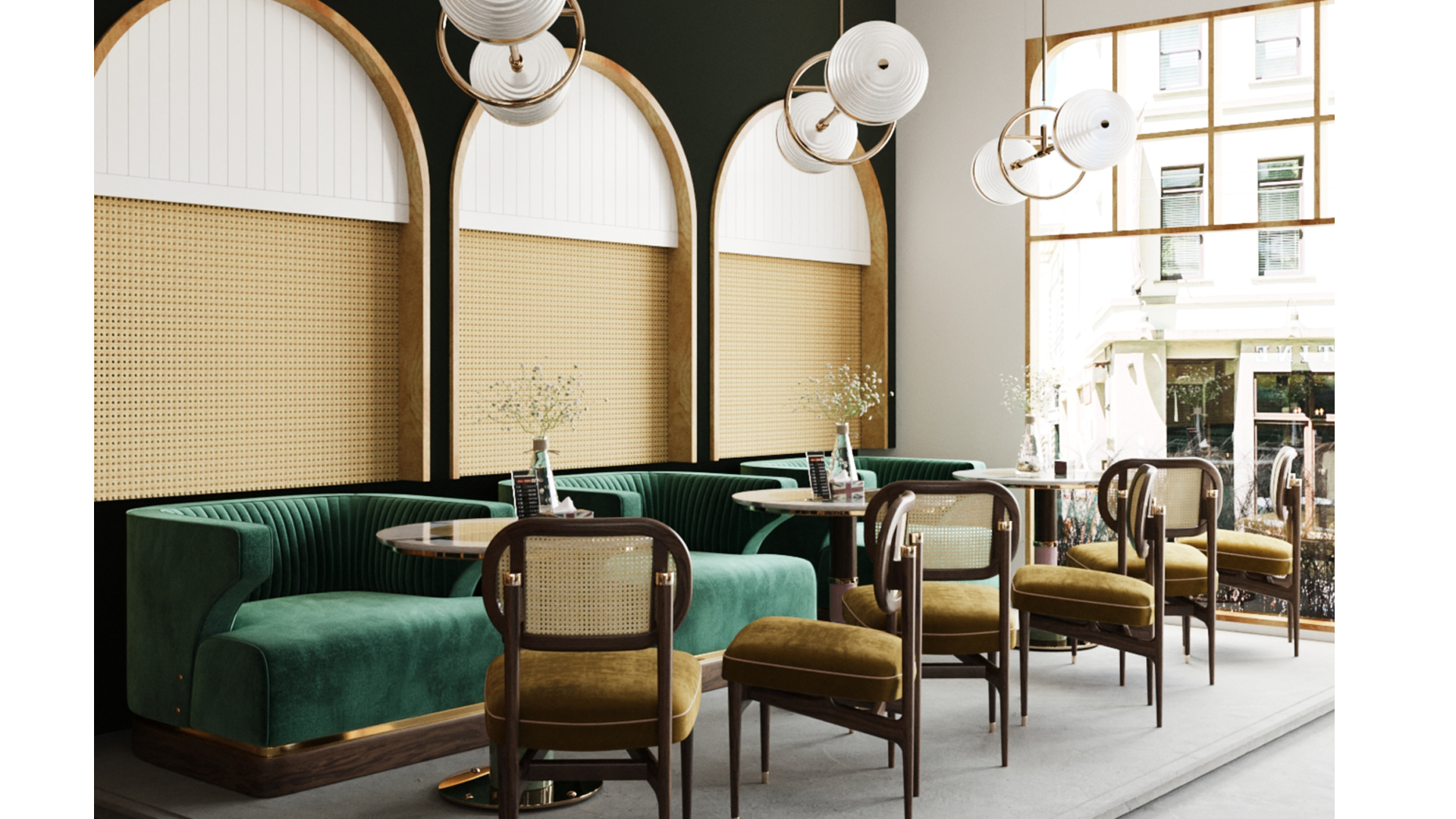 Inspired by the well-known American jazz saxophonist Gene Ammons, the Ammons armchair seeks to convey boldness and luxury through the polished brass details and the soft colorful fabric. It intends to give a fresh aura to any design, and its strong shape is what makes it so unique.


Getting as the inspiration the original saxophonist Albert Ayler, the Ayler ceiling lamp is the pure representation of the mid century essence. With a stylish design, the Ayler ceiling lamp will enhance the beauty of any room.

If you enjoyed this article, please share