MN PARTNER PROJECT WITH MEZZO

MN Partner, an interior design company based in Istanbul, Turkey, specialized in making 3D projects for companies, for a hotel lounge, reception, and bar/restaurant area project in Karaköy, chose the mid-century concept from Mezzo to decorate the space.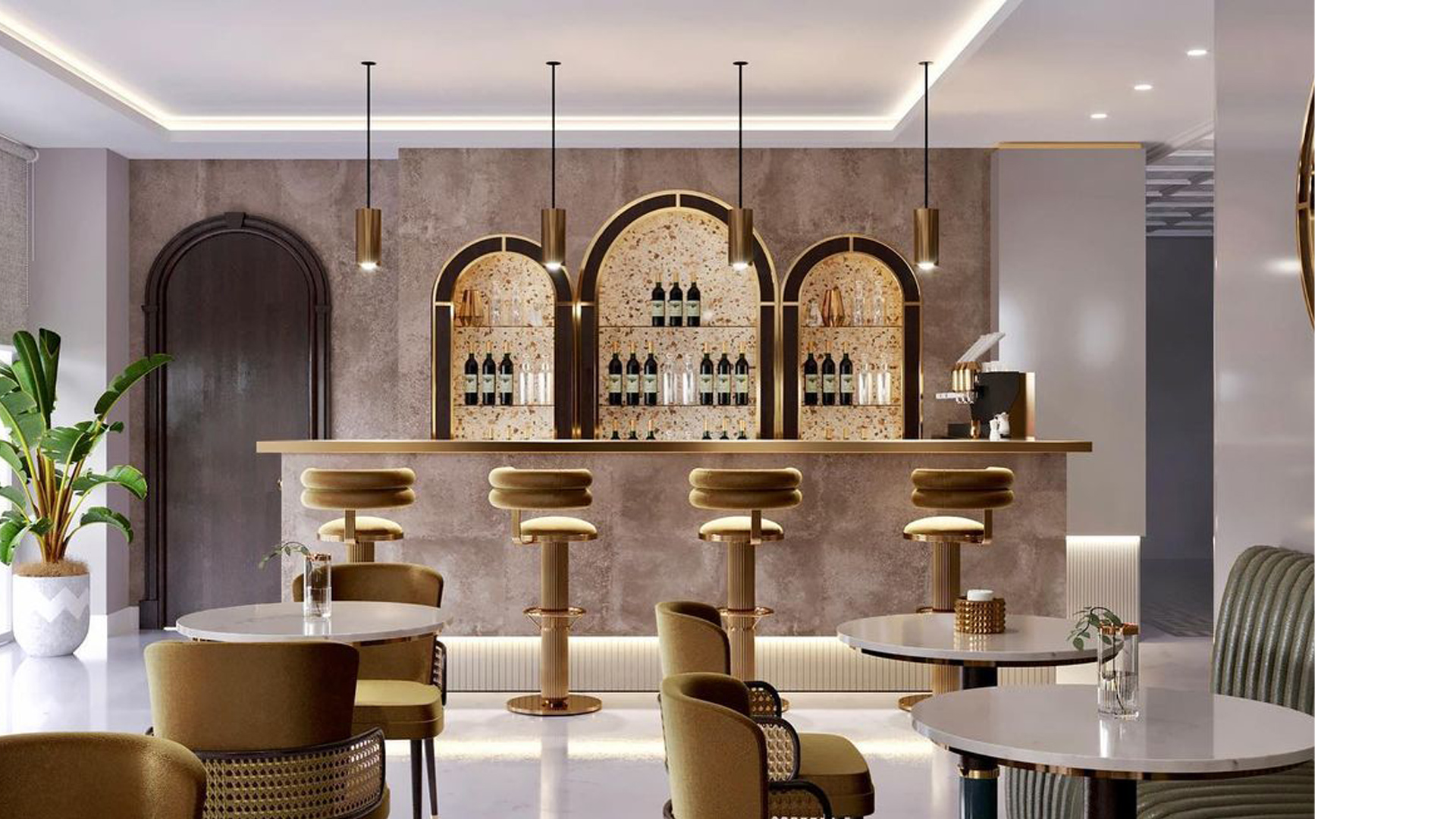 For the bar counter area, the Mulligan I bar chair was a perfect choice. The brass details contrast with the counter, creating a luxurious setting.
The Mulligan bar chair I has a remarkable design, dazzling for the brass details. The geometric foot, which is covered by an edgy paneling, contrasts with the color of the upholstery. Mulligan's design is a light approach to the mid-century style, bringing to any modern bar or kitchen a fresh look.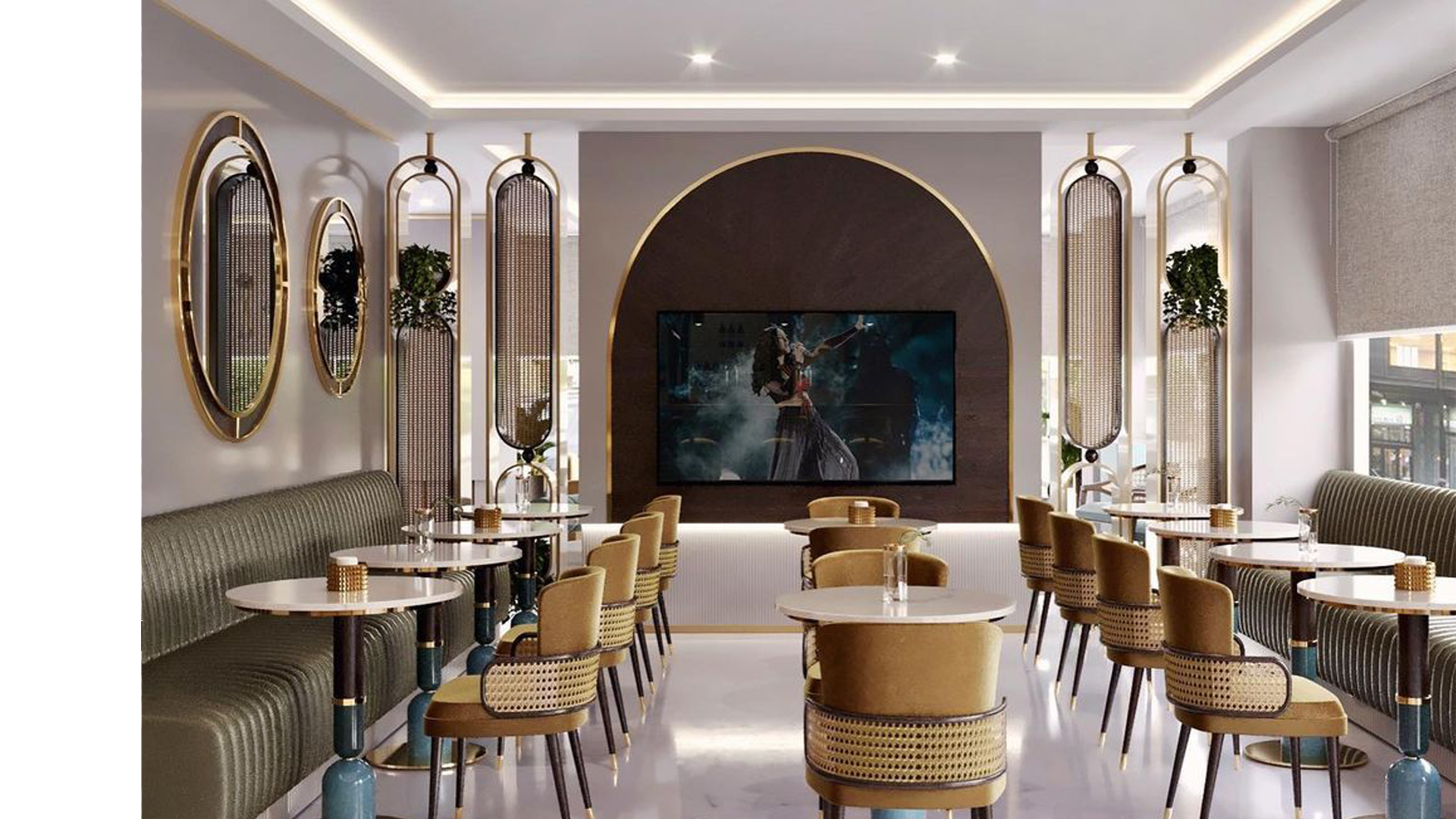 In the dining area, the Desmond Screen divides the lounge, while the Blakey dining chair and Foster bar table beautify the room creating an elegant dining area.
The majestic Foster bar table is stunningly produced in solid walnut and lacquered wood. The strong contrast between these two materials on the leg makes this bar table the perfect choice for any mid-century design project. The Blakey dining chair incorporates the mid-century modern elements in a more contemporary concept. Its main feature, the rattan element serving as an armrest and holding the upholstered back, makes it a perfect fit for today's modern dining spaces.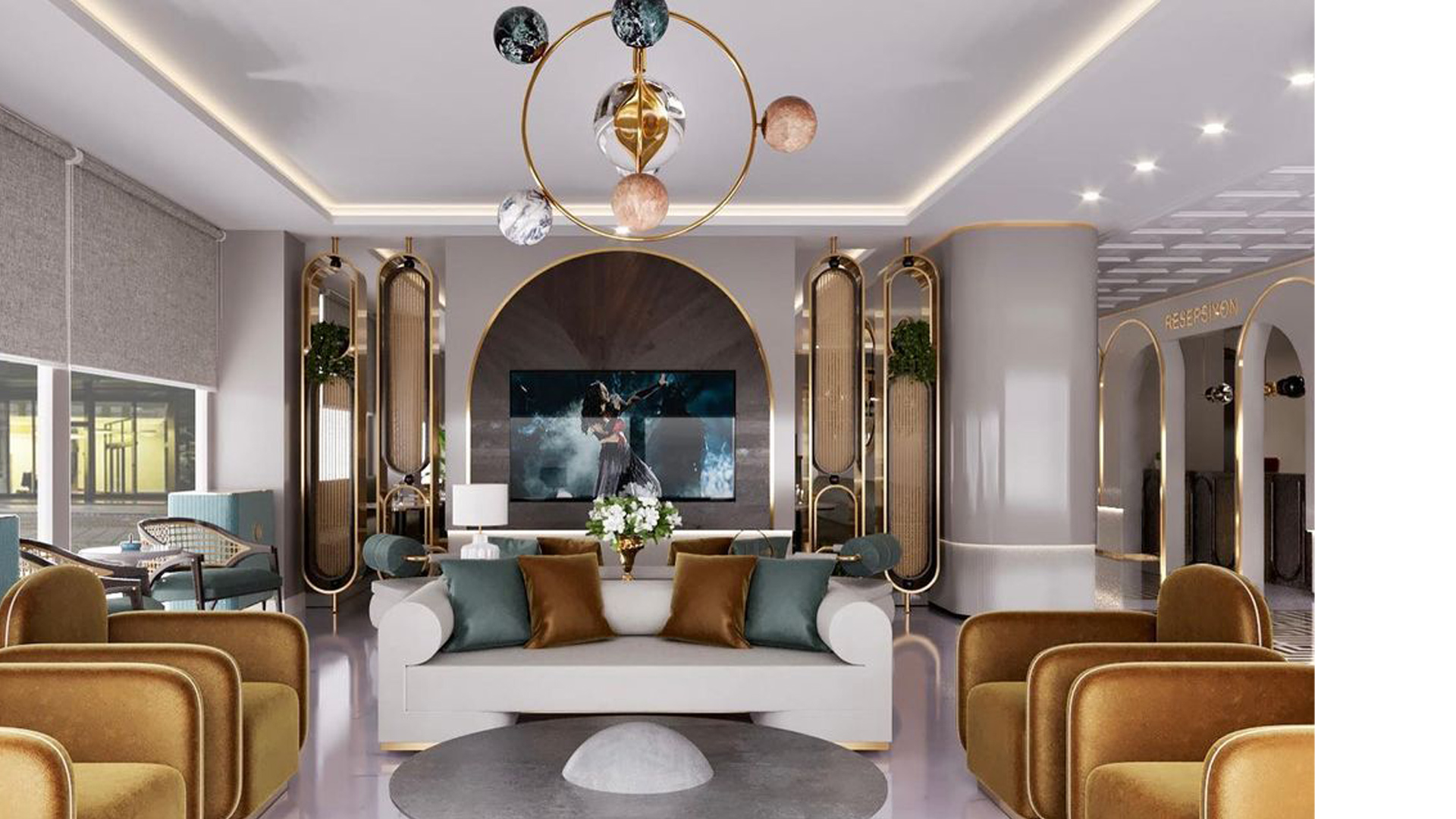 The Desmond screen features alluring geometrical forms in perfect harmony. The flow between the materials let the design shine, while the wood semi-spheres in the small arches are ideal for plants' decoration.
This elegant and modern armchair was inspired by the saxophonist Craig Handy. Thought to be the ideal complement to any mid-century ambiance, the brass details give this armchair a stylish and luxury look.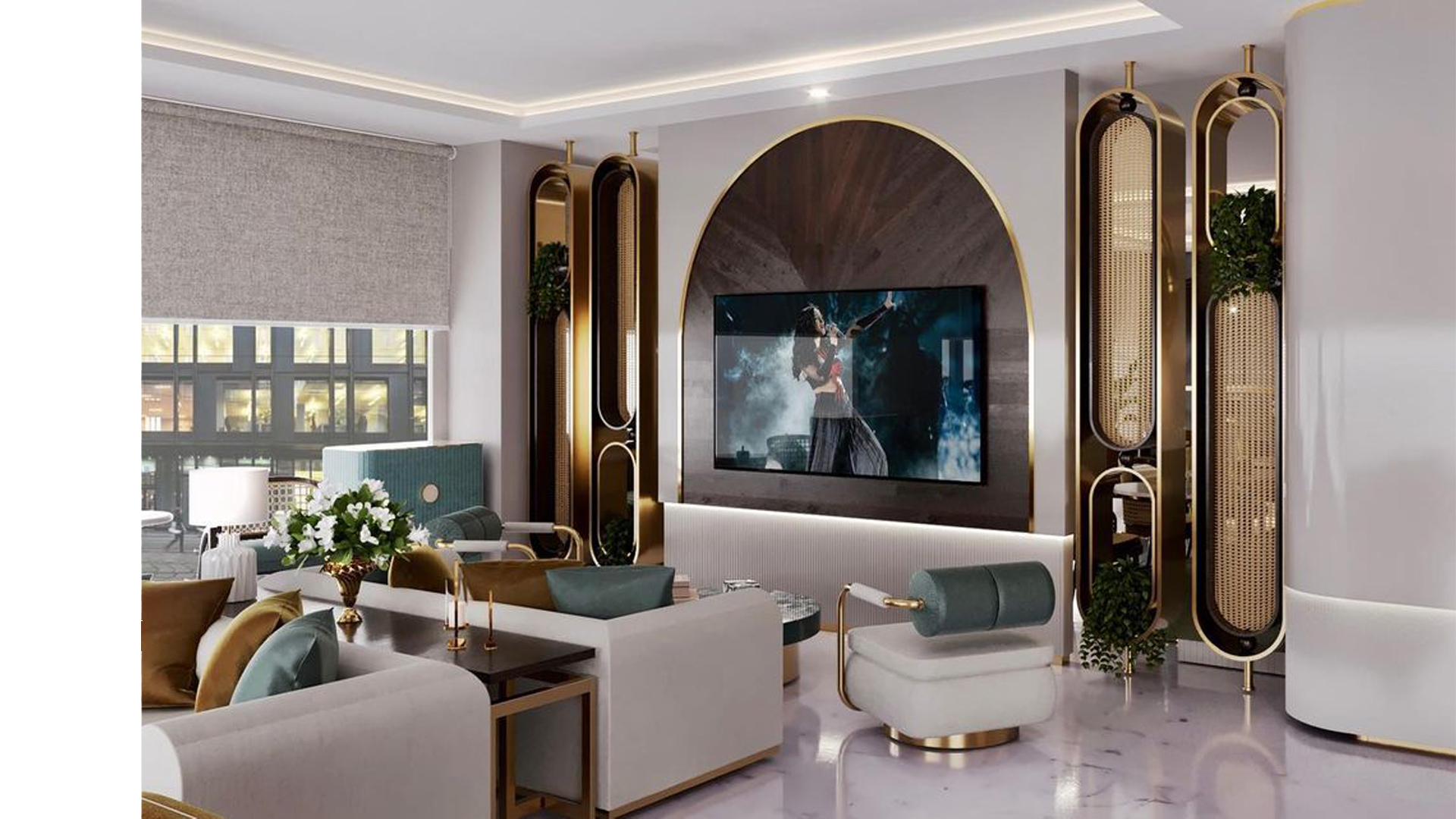 The Anderson armchair is the materialization of mid-century modern style. With geometric shapes that merge with brass details, this armchair will bring a vintage touch to your projects.
If you enjoyed this article, please share