MID-CENTURY LIVING ROOM IN SAUDI ARABIA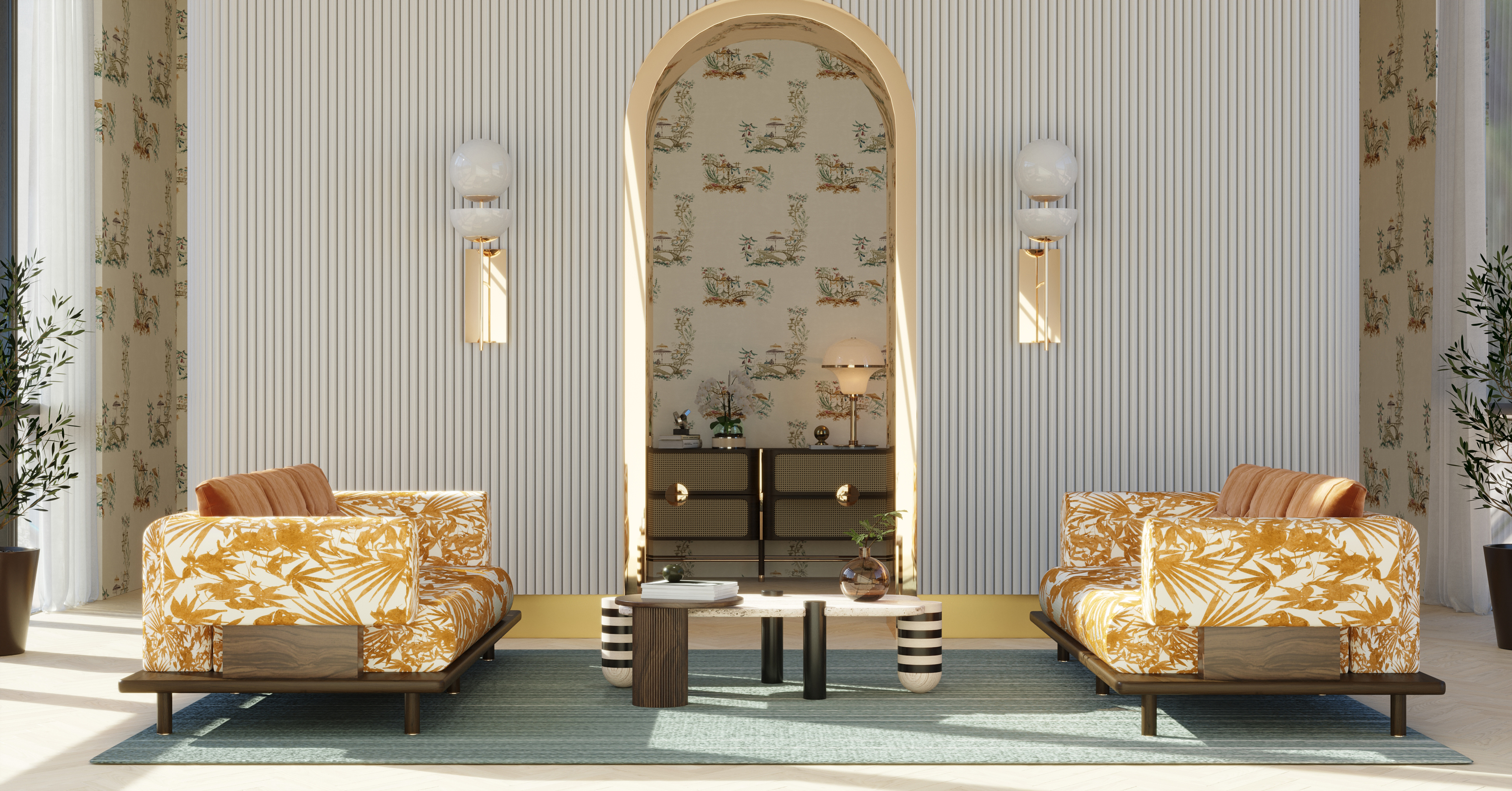 The arrival of warmer weather brings with it a desire for vibrant colors and bold and exuberant patterns. This living room in a villa in Riyadh, Saudi Arabia, represents exactly the fulfillment of that desire. Inspired by art-decó, an environment with an opulent and bold design was created here through the use of bold shapes, bright colors, and beautiful craftsmanship.

When we enter this room, what immediately catches the eye are the colors used and the patterns present here. The wallpaper and pattern of sofas inspired by nature and plants could not be more characteristic of the art-decó style.

They immediately transmit lightness and freshness. The marble coffee table with black lines helps to create a contrast here and to soften all the "noise" of the surrounding space. The use of materials such as marble on the table, bright colors such as yellow along with metallic touches of brass. In the end, in a more reserved area that gives access to a corridor to the rooms, the sideboard with metallic brass finishes works as a key element for storing things that are not necessary to be taken to the rest area.

Get the look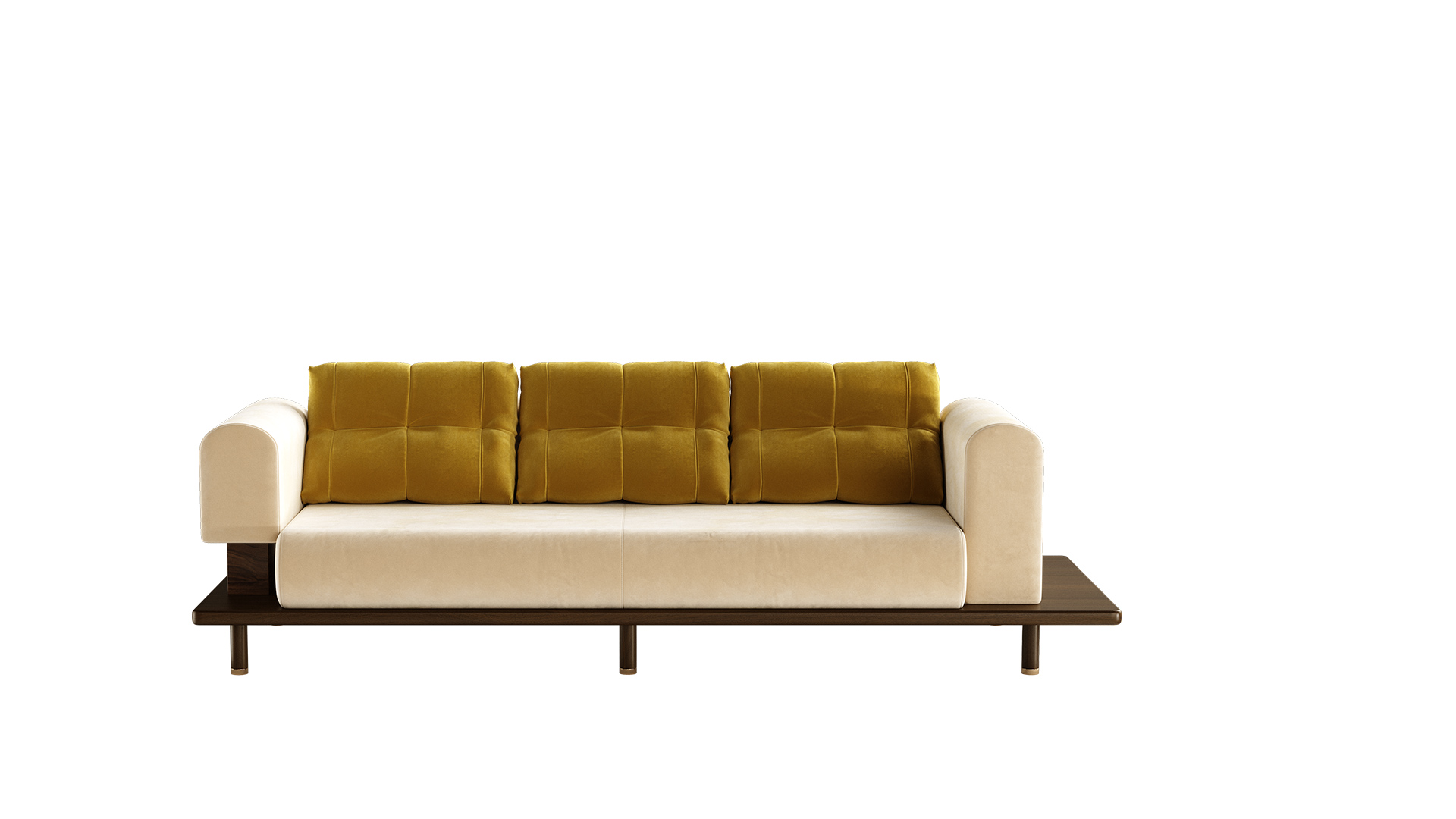 COLBERT SOFA

The Colbert Sofa, balancing between simplicity and boldness, creates a unique silhouette. The fabric colors combined with the sophisticated wood give the sofa a unique style, creating an unforgettable atmosphere.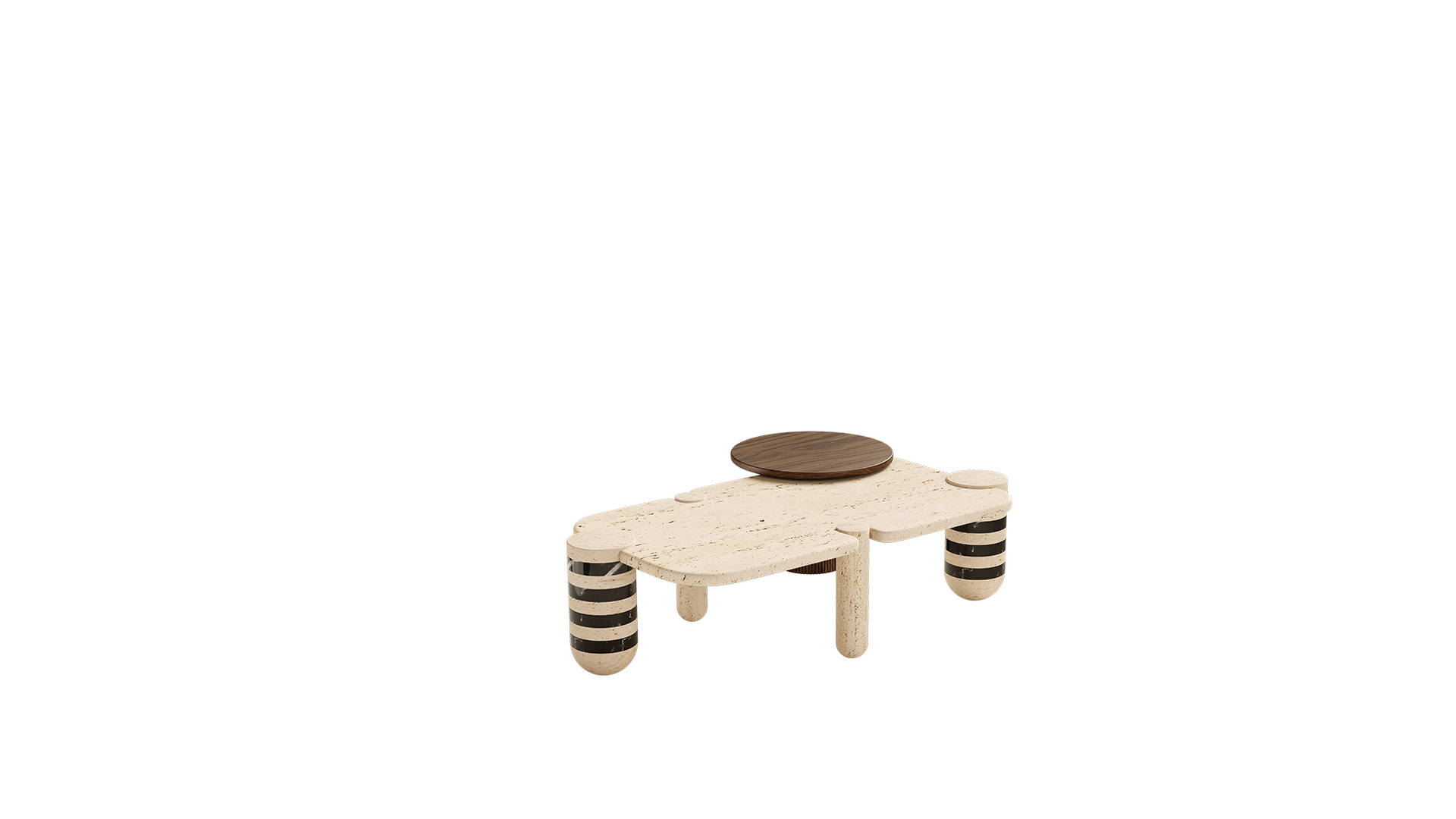 EDITH CENTER TABLE

The Edith center table is a celebration of geometrical forms. Its bold look will be the center of attention of any living room with its contrasting lines and materials.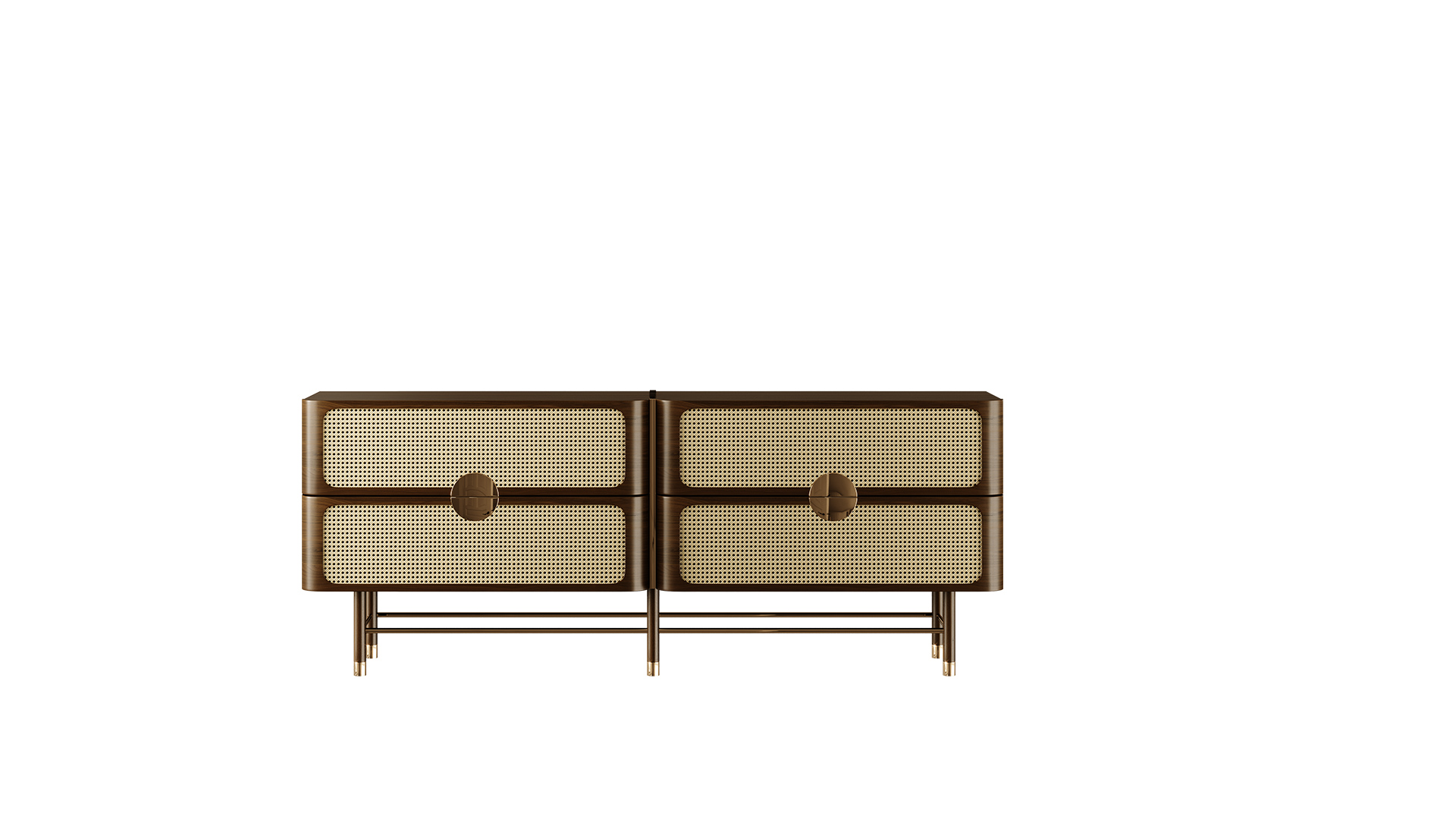 COLE SIDEBOARD

The Cole sideboard mixes the elegant use of brass and rattan with walnut wood beautifully. Its rectangular shape rests on robust wood feet playing gracefully, which gives the design an attractive look, perfect for adding a bold touch to the interior.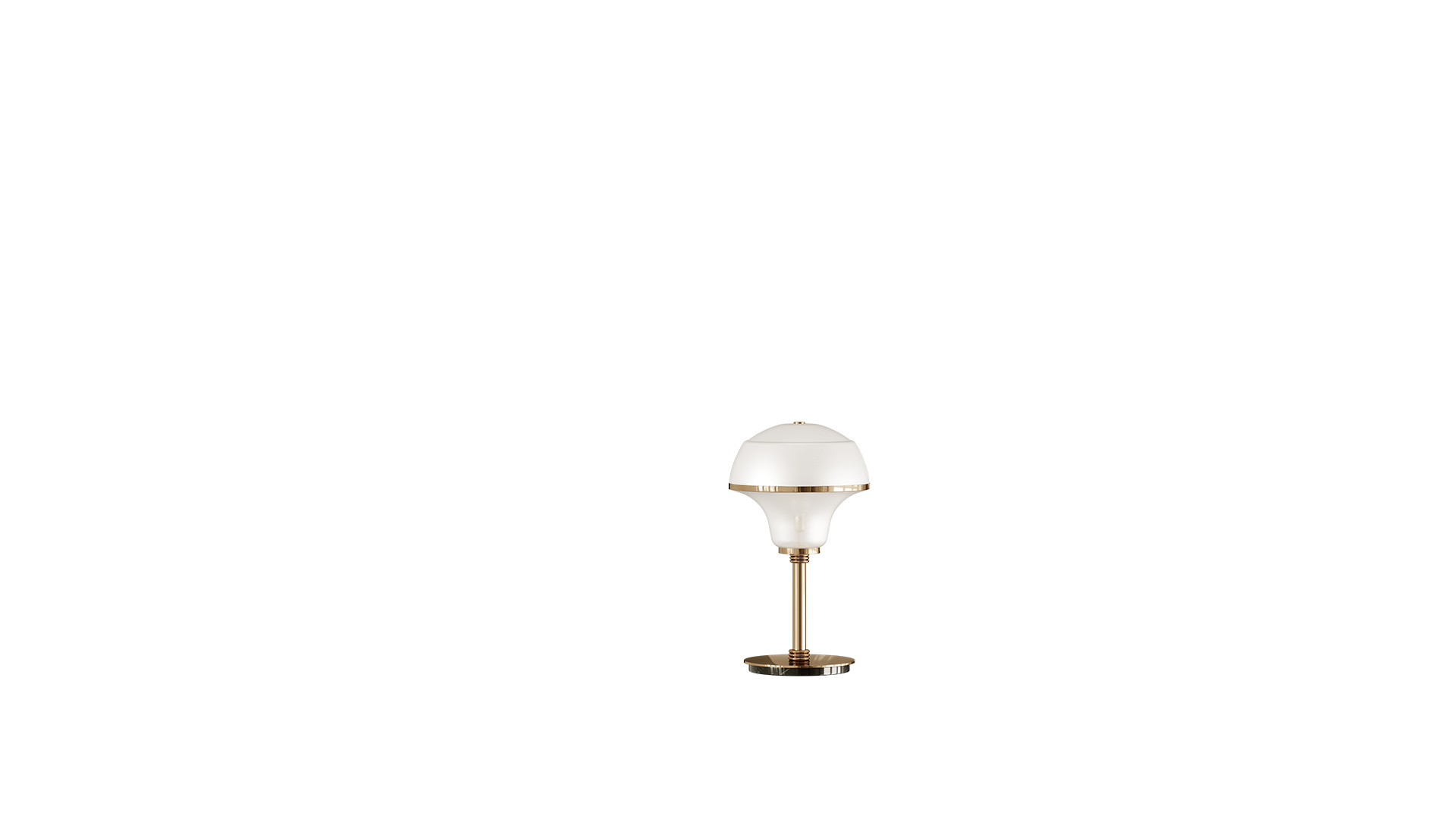 STELLA TABLE LAMP

With an unusual shape, the Stella table lamp promises to be the center of attention on any side table. Combining the use of the best materials with creative design, this table lamp guarantees to take anyone back to the 50s with this one of a kind piece.
If you enjoyed this article, please share