MID-CENTURY BAR IN UK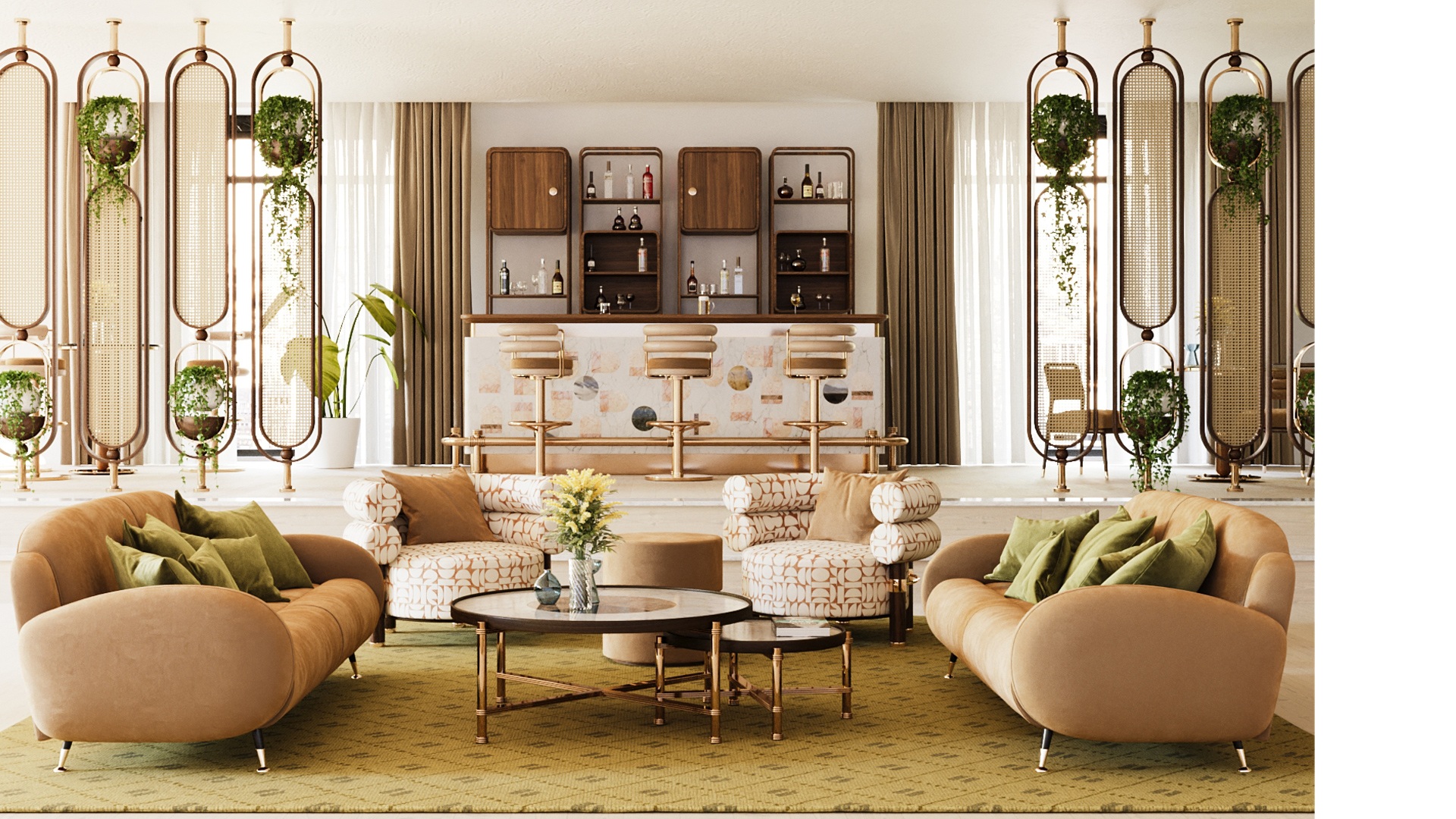 Being able to spend quality time and relax in a relaxed and welcoming place is something that is highly valued. And that's exactly what we were challenged for in this bar project. The initial briefing was to create a bar with two distinct areas: a central lounge area and a secondary dining area.
This project breathes retro and vintage design, from colors to shapes. The combination of earthy and olive green colors couldn't be more representative of mid-century style. The entire surrounding area stands out in this atmosphere.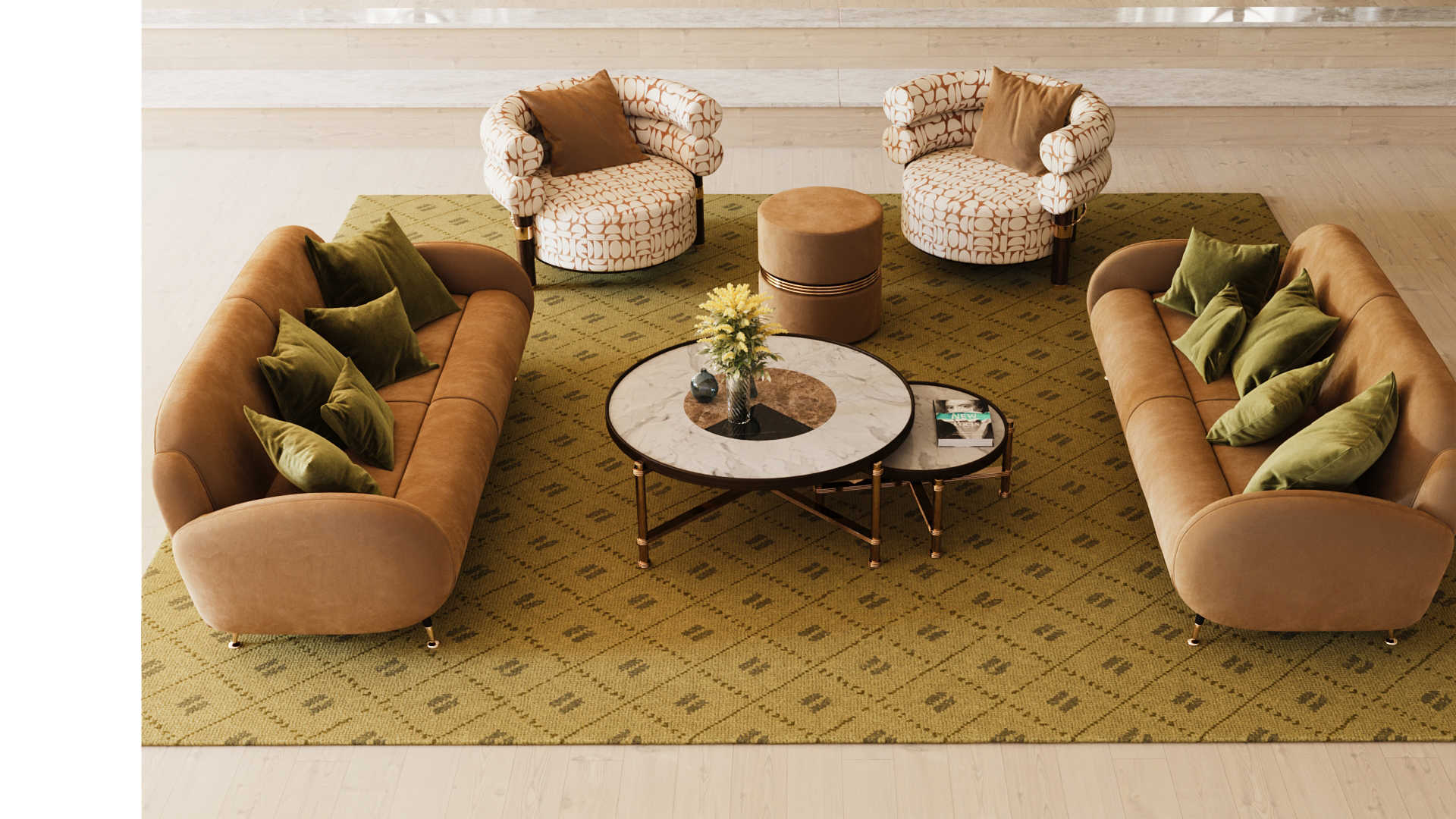 The Miller Sofa together with the Rogers armchair create a lounge area so that you can enjoy the company and enjoy relaxing moments.
The Desmond screen is the key to creating the division between the two areas.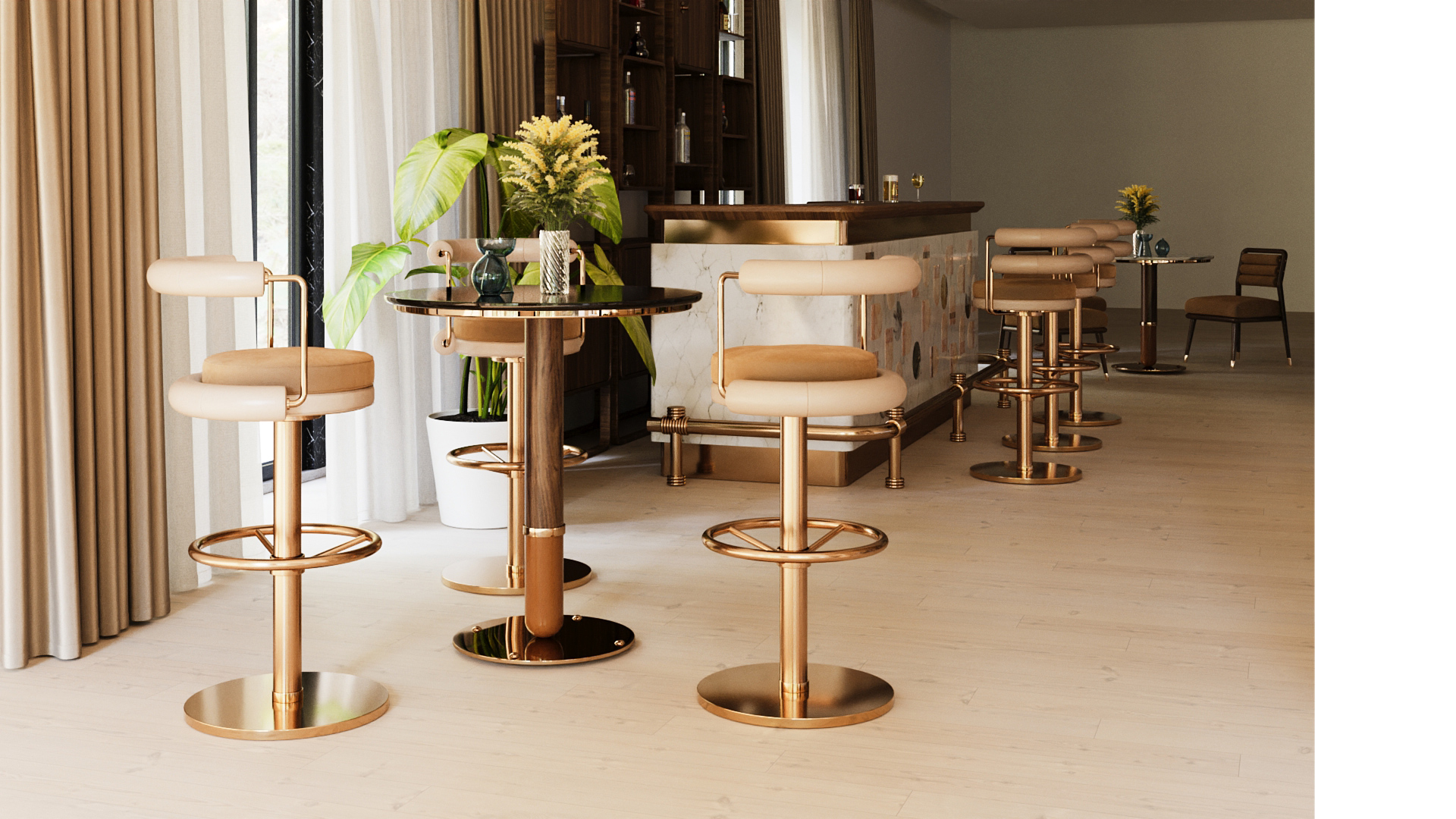 In the background, two more reserved areas, perfect for enjoying a meal accompanied by a drink. On the left side, an area reminiscent of mid-century bars with Ottis II bar chairs and Craig bar table.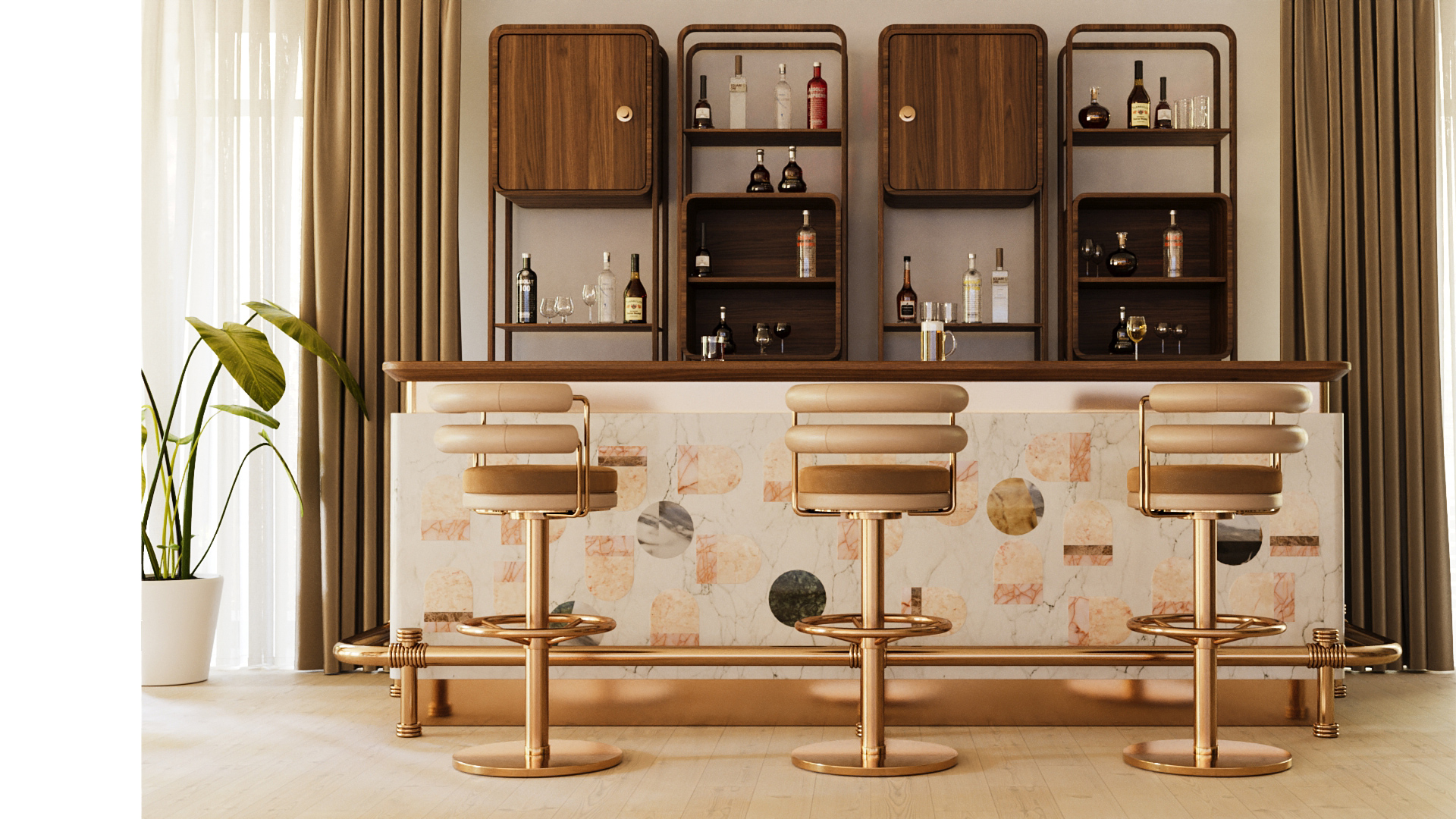 The marble-searched bar area counter with brass accents sets the tone for the rest of the bar, being the center of attention throughout this environment.
If you enjoyed this article, please share