BEST DINING ROOMS PROJECTS IN ITALY


Dining rooms are one of the most important parts of any home and deserve special attention. After all, it is in this space that we receive guests and enjoy good times at the table. Choosing the ideal pieces for the dining room can be a laborious process. The trick is always to first define what style you want so that you can then choose the furniture according to that style. And always remember, don't be afraid to take risks and mix colors and fabrics, sometimes the decoration success is there.

Get inspired by the best dining room designs in Italy and get the look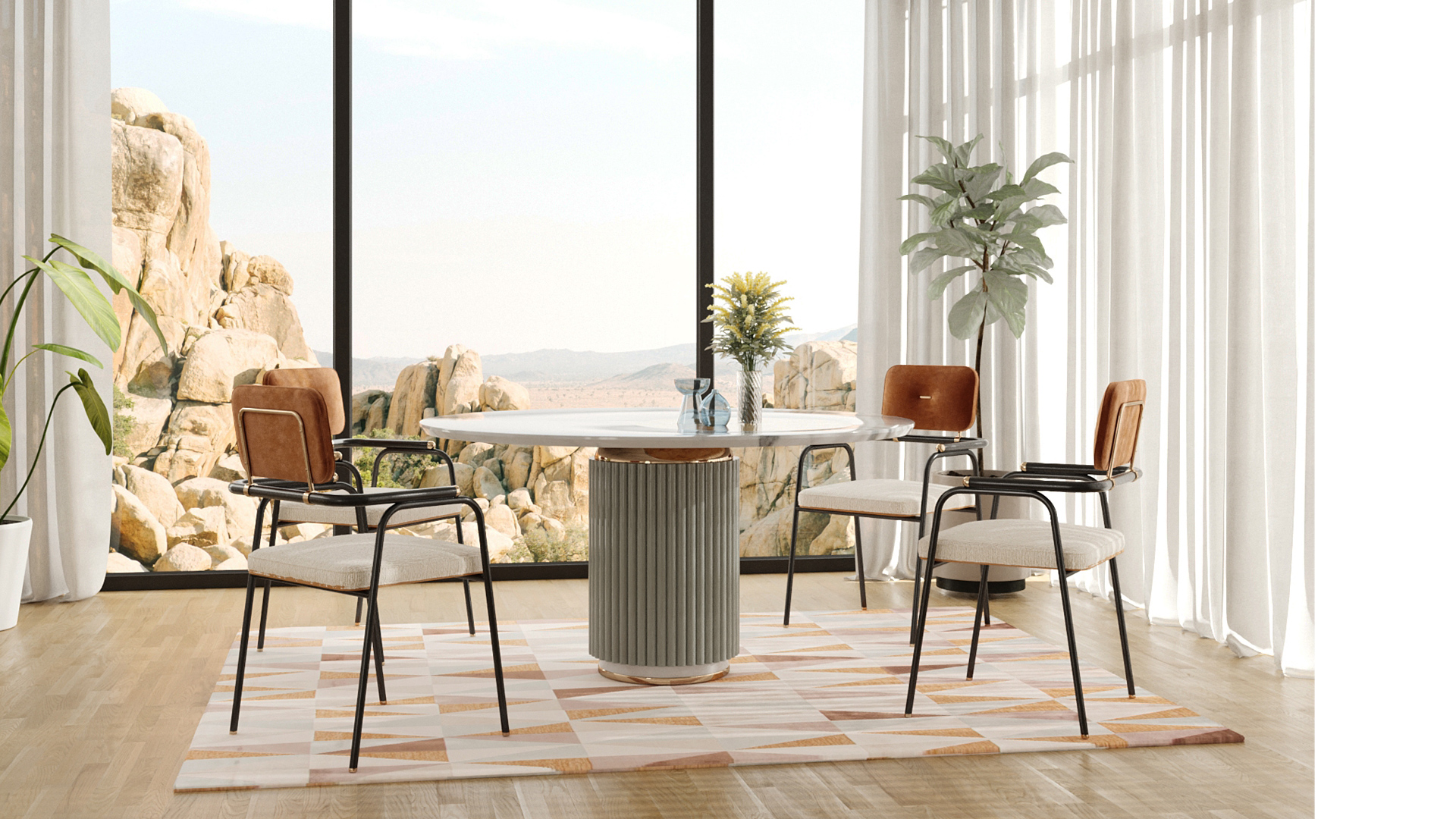 Delicate yet powerful, the Mulligan's design is notable for its dazzling little details. The geometric foot covered by an edgy paneling contrast with the luxury marble hues on the tabletop. The Mulligan dining table is a light approach to the mid-century style, bringing in a fresh look to any modern design. As Mulligan revolutionized jazz music, this dining table is a versatile piece able to transform any space into a harmonious and stylish one.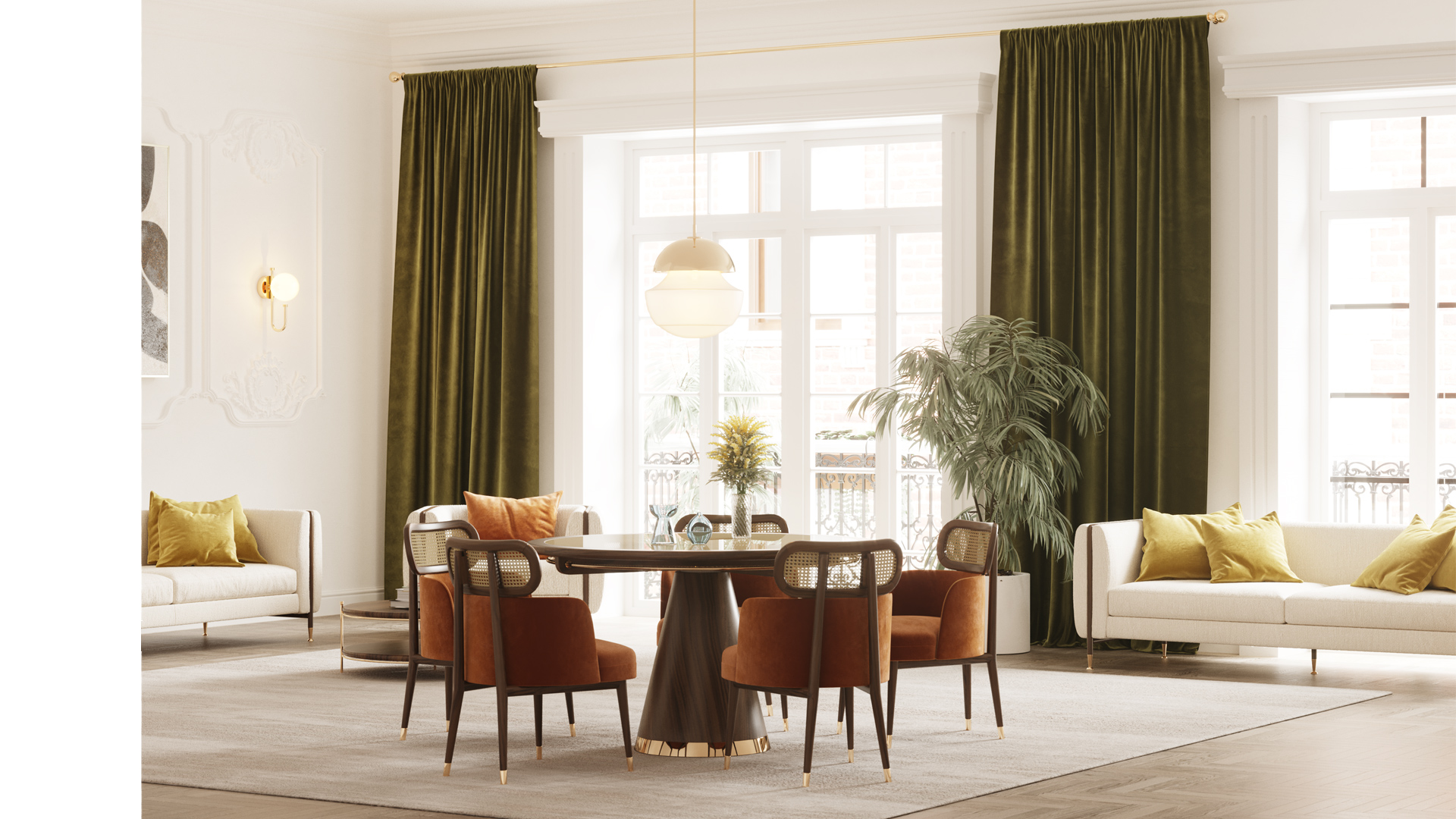 The Carter dining chair has a modern glamorous feel conveyed by the elegant curves. The walnut wood structure embracing the round upholstered element holds the entire design while adding the focal point of the piece, at the top of the backrest, with a rattan component that turns this piece into a more appealing design.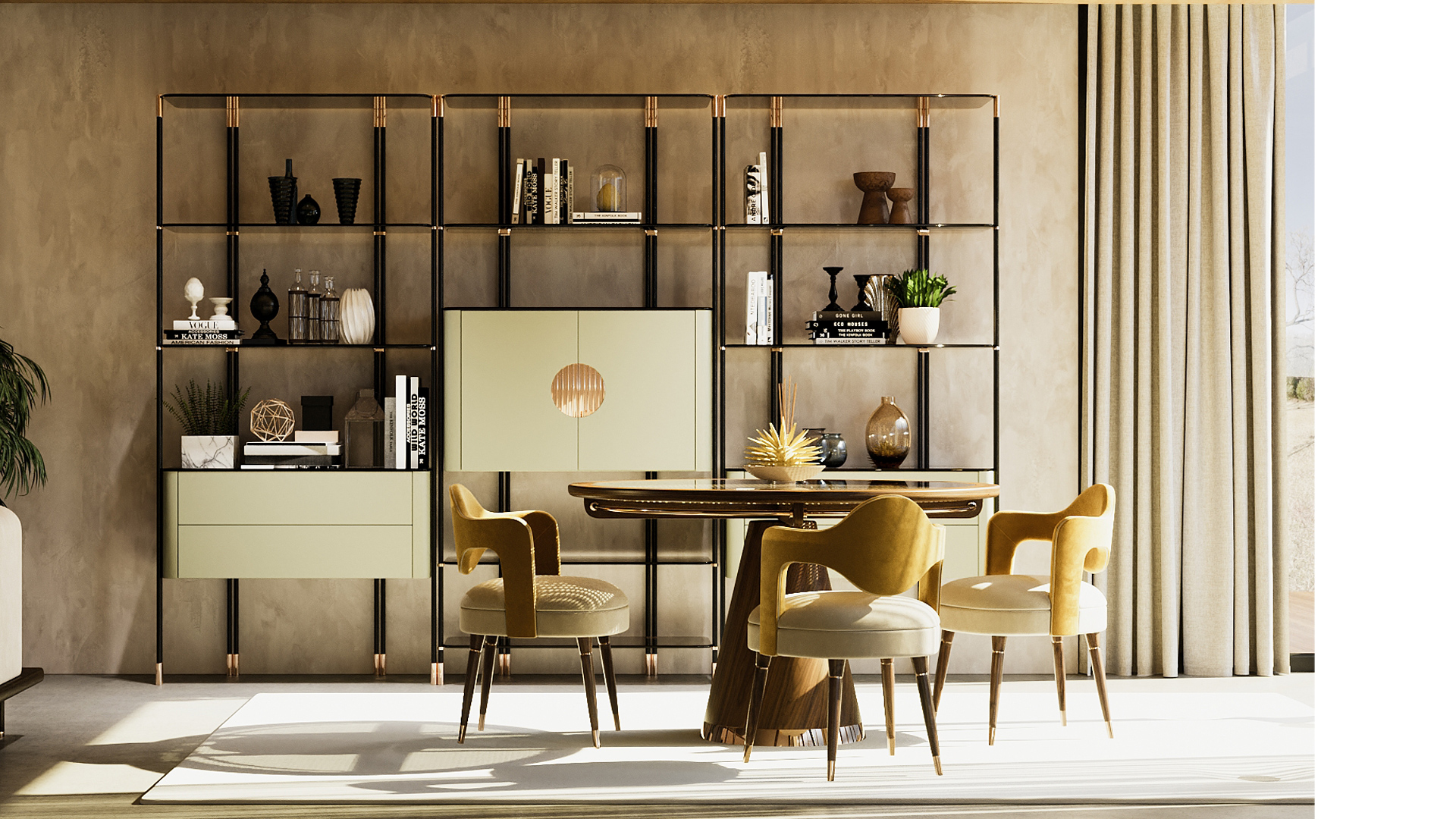 Holiday's design makes use of the current trend in the interiors - rattan - to create the main feature of the dining table. The natural fiber positioned in the center of the piece, which is protected by a robust circular glass, contrasting with noble materials, creates an elegant and sophisticated design providing a warm feel.
If you enjoyed this article, please share