BEDROOM PROJECT IN HONG KONG

Hong Kong is known for being an extremely busy city where the pace of life is fast. That's why it's very important to create resting spaces to escape the daily bustle of the city.

A new development for luxury apartments was created, in a famous area of ​​the city, and the company got in contact with the designers of the Mezzo Collection to design the interior design of the bedroom on the model floor.

Since the mid-century style was the basis for everything, this project was without a doubt the face of the Mezzo Collection.

See the final result and the chosen pieces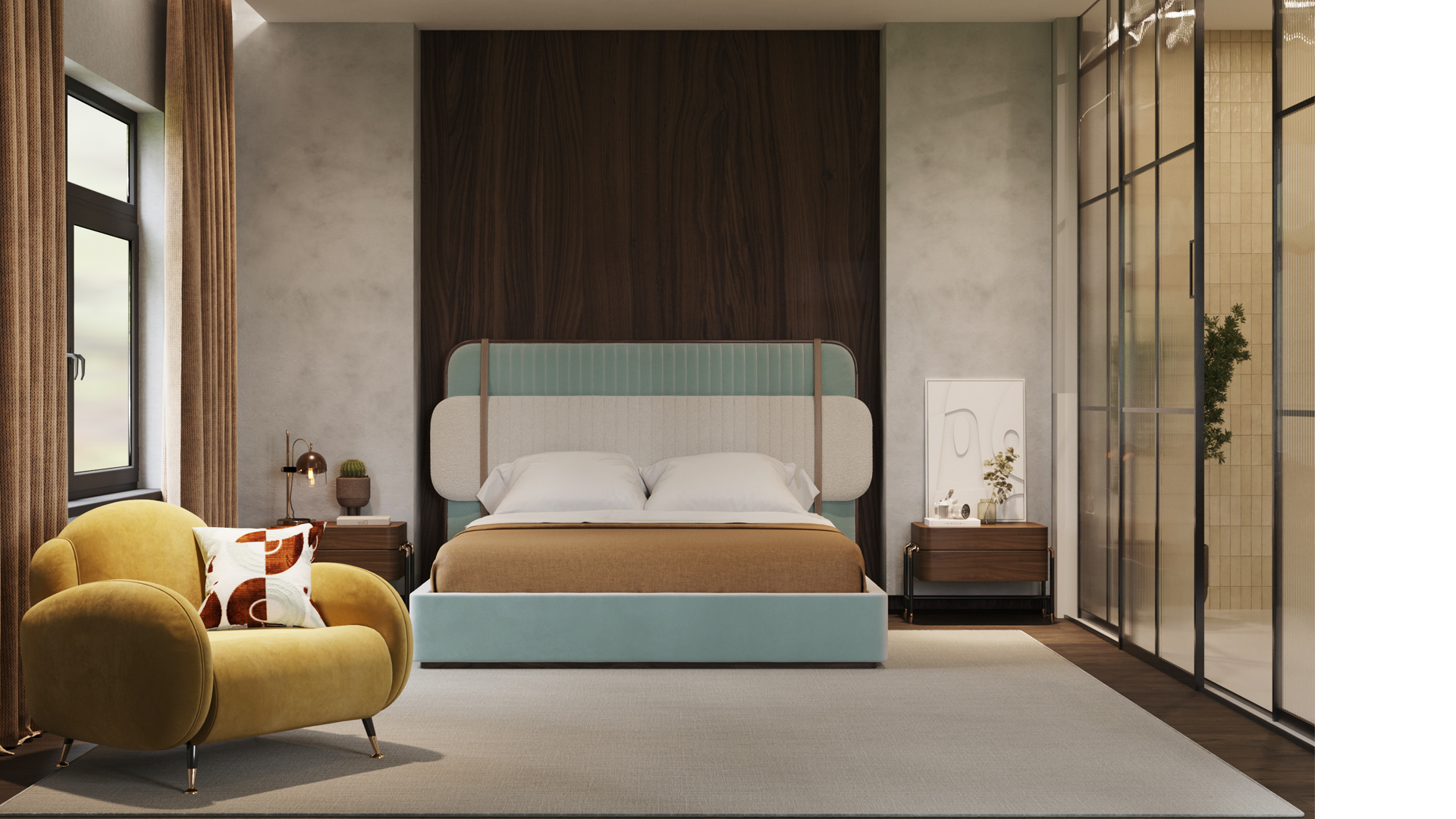 Inspired by the iconic design of the 60s, Scott bed has an undistinguished style, blending bold lines with modernism effortlessly. This design celebrates the fascinating curved shapes imbued with a fresh vision, resulting in a distinctive and elegant bed.

Dave's design combines attention to detail and simplicity easily. It has an attractive presence, mostly given by the classic blend of marble and brass composing the main structure of the table lamp. In perfect harmony, the glass complements perfectly these materials, by letting them stand out through the warm light.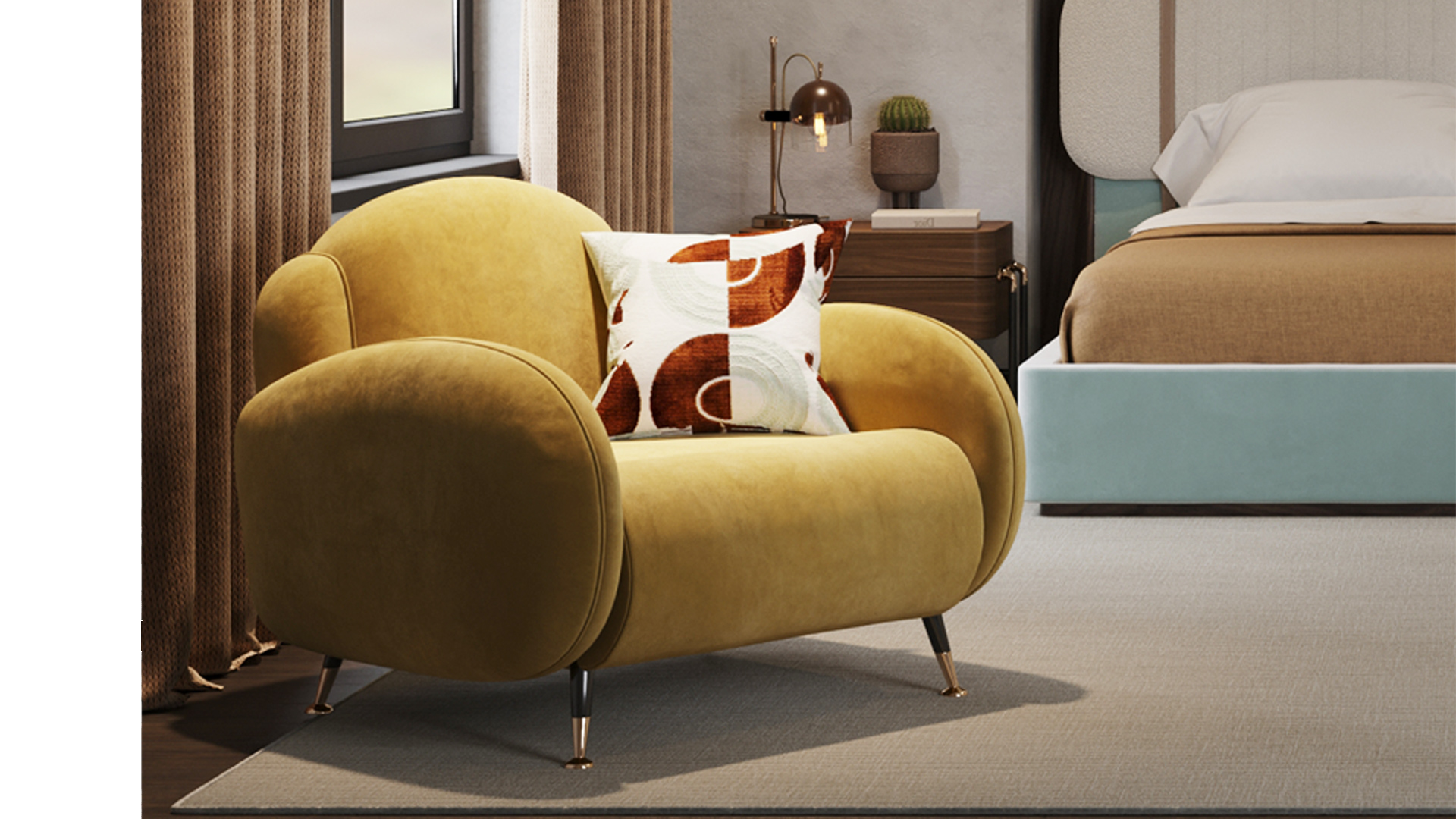 With the possibility to mix colors, textures and patterns, the Miller armchair is the most desirable mid-century modern piece. Combining retro style with modern contours, this armchair is the perfect choice to enhance your project with a stylish look.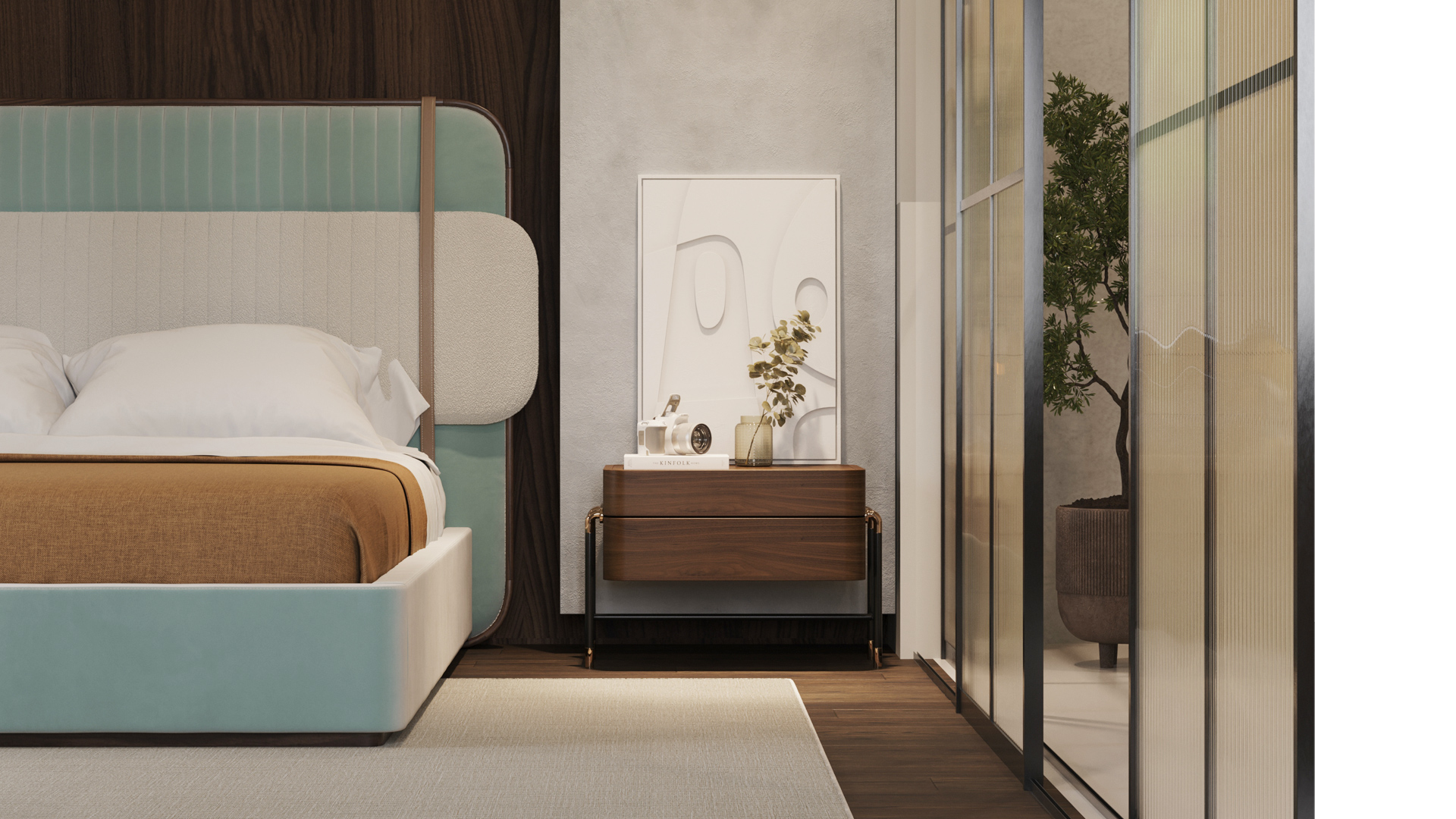 Bennett is an elegantly simple nightstand that adds a finely decorative accent to the bedroom. The painted metal, contrasting with the beautiful wood hues, gives it a more appealing look, which turns this design into the perfect complement to any modern bedroom.
If you enjoyed this article, please share