KELLY WEARSTLER'S BEST INTERIOR DESIGN PROJECTS
Kelly Wearstler is an American designer creating multi-faceted, experiential residential, hospitality, commercial, and retail environments. It has won many major awards such as the AD 100 Hall of Fame. In addition to being a designer, Kelly is also an author, blogger, jewelry designer, and decorator, and muse of some hotels. Some of her most notable projects are Santa Monica Proper Hotel, the Viceroy Hotels and Residences, Westfield Century City, and Tides Miami.






HARPER AVENUE RESIDENCE
Inspired by the client's own paintings, the bright, playful yet sophisticated color palette punctuates the fresh spirit and artful, happy mood throughout the home. Dynamic Memphis art pieces, including vintage Ettore Sottsass and Gary Knox Bennett, and contemporary commissions are thoughtfully incorporated into every room. A leafy gesso cabinet fashioned by Katie Stout, a malleable chandelier sculpture by Misha Kahn, a resin-coated credenza by Matthew Morgan and a Peter Shire custom bar cabinet are among the key pieces adding distinct personality to each living space.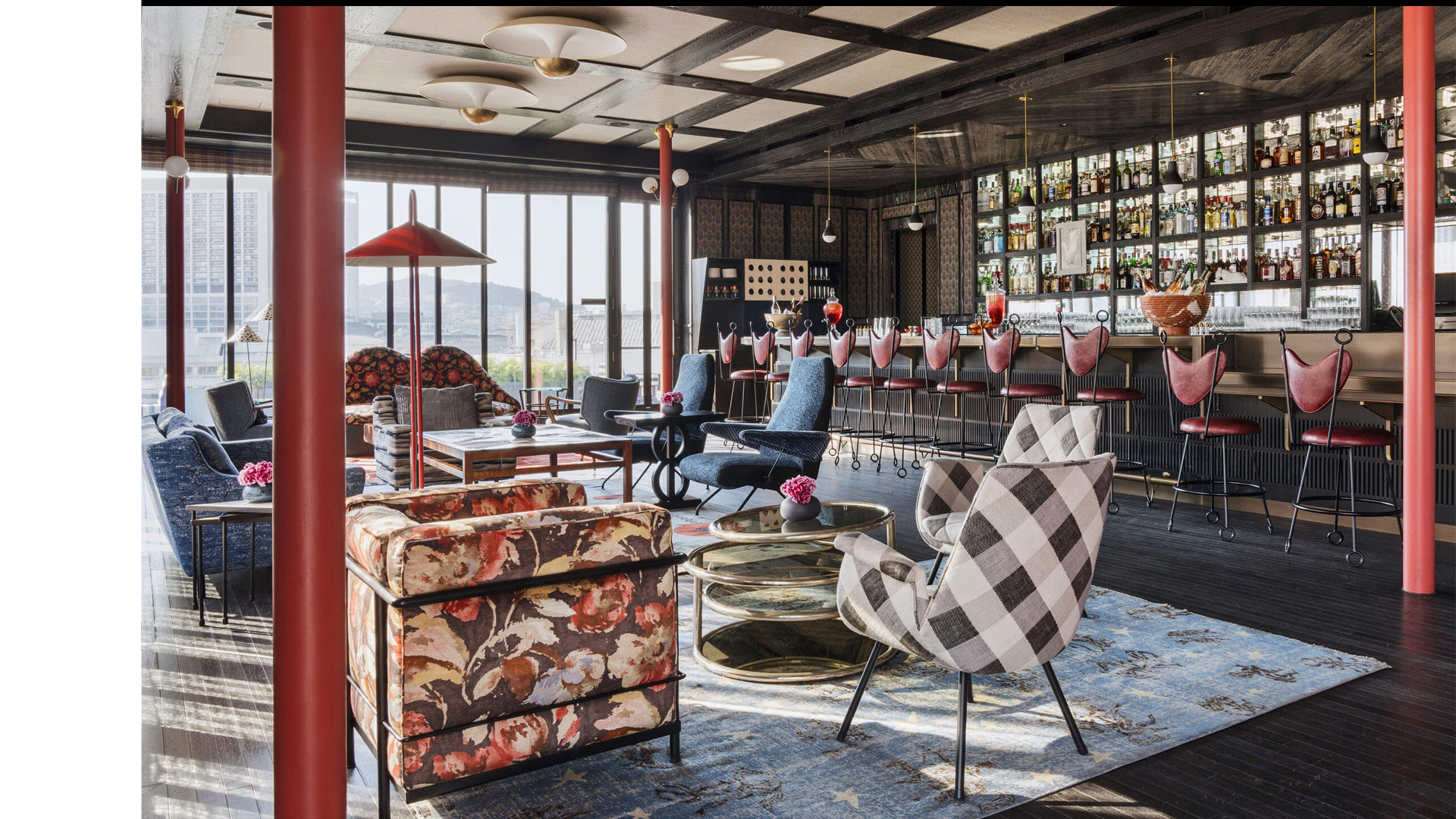 CHARMAINE'S LOUNGE SAN FRANCISCO
Respecting San Francisco's history with a reimagining of the past and an infusion of the city's modern spirit and creativity, the design reflects the natural beauty and decorative living environments of the Viennese Secession art movement, with colorful floral patterns mingling with bold geometric designs on one-of-a-kind furniture and accents across a series of residential salon vignettes.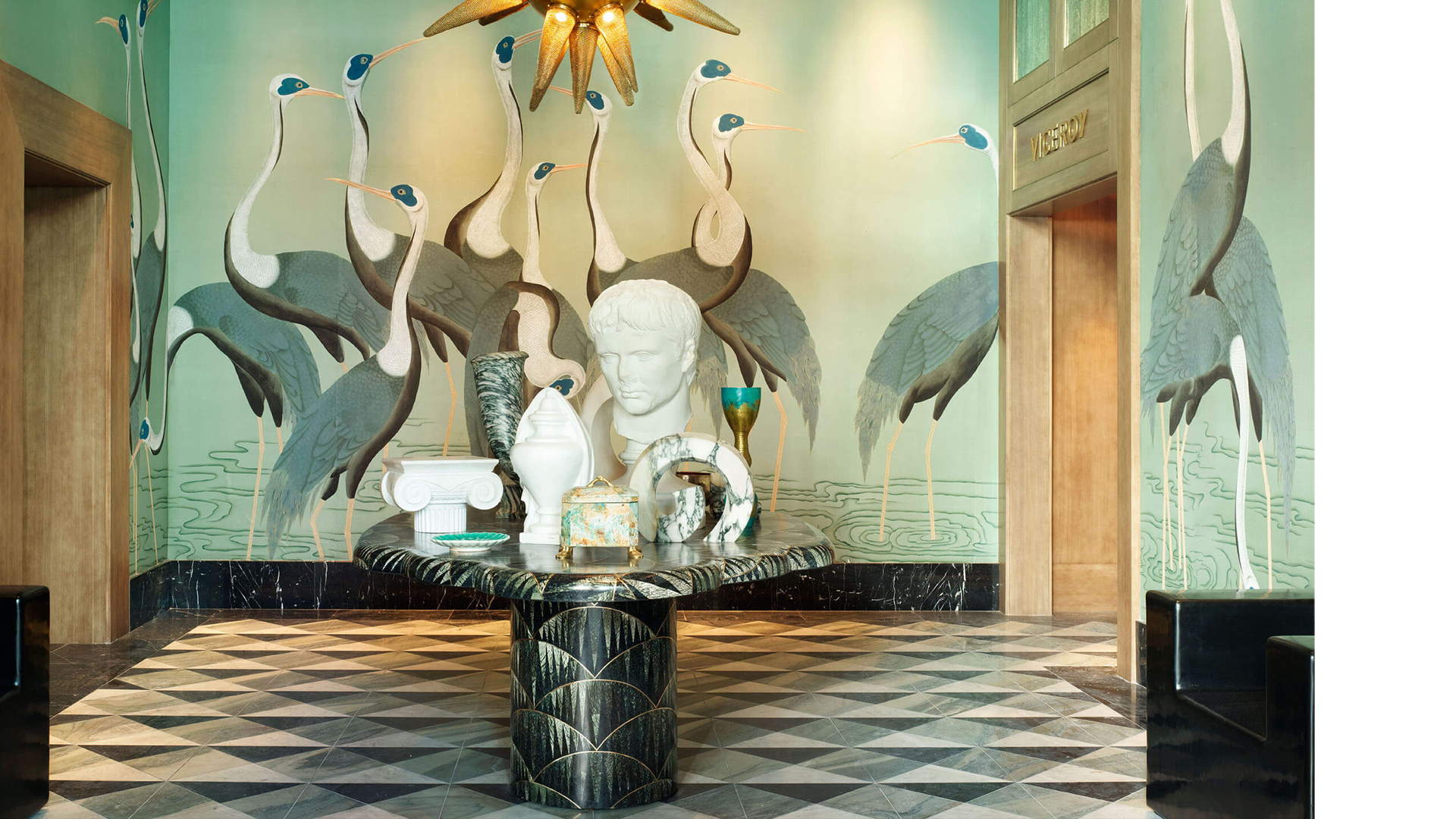 VICEROY MIAMI – HOTEL
A blend of modern sophistication with a dash of exotic flair and timeless east asian accents, the expression of the viceroy aesthetic at this location promises to add an intimate facet to the jewel box-inspired enviorment. The multi-layered color palette consists of antiqued mirror and brass, onyx, stone, marble, and wood.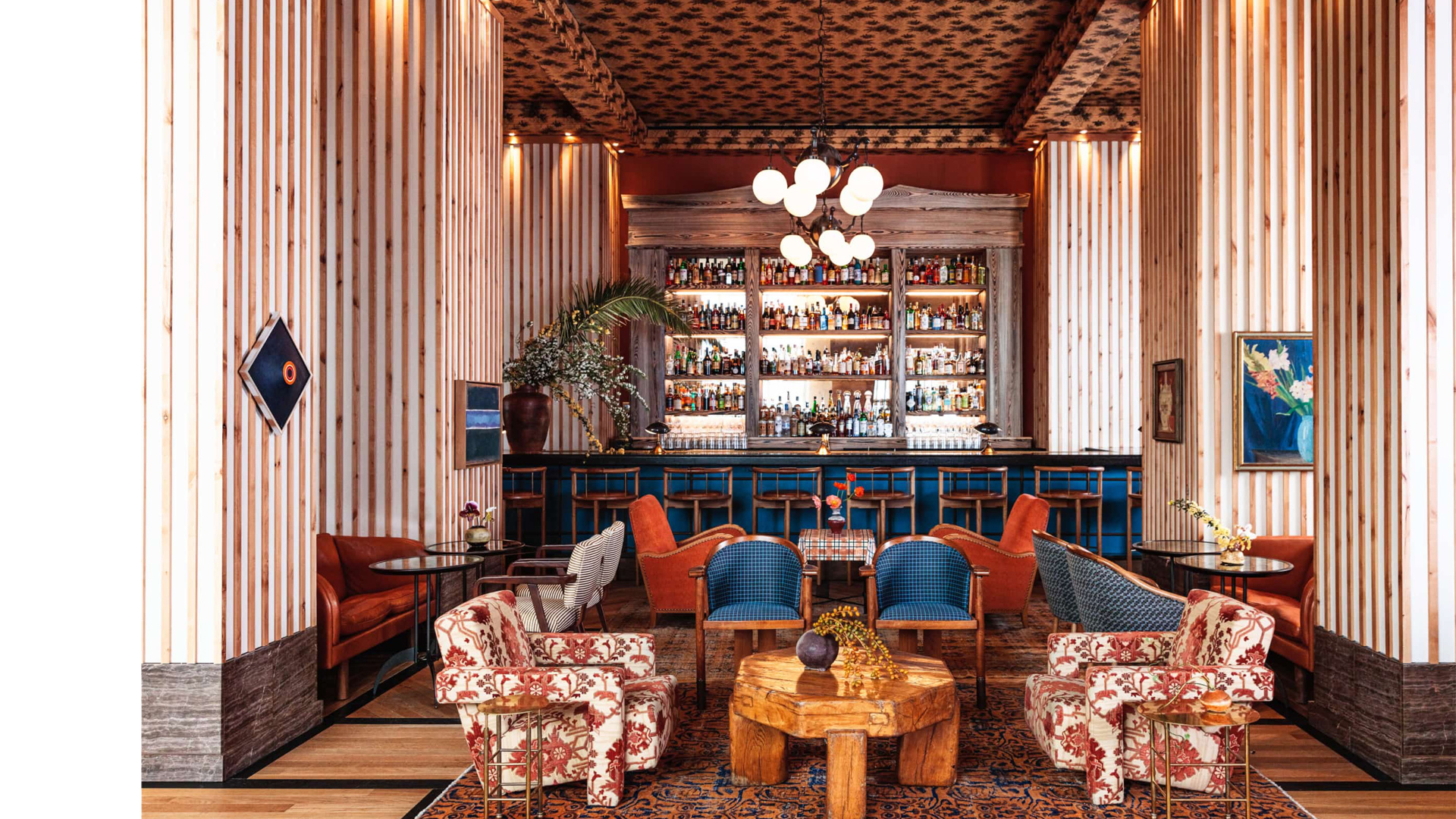 AUSTIN PROPER – COMMERCIAL PROJECT
Austin Proper's layered, individualistic look mines a tradition of artistry and craftsmanship distinct to Austin. The historical influence of Austin's stately homes inspire eye-catching details, from a sculptural staircase installation of patchworked vintage rugs paying homage to art nouveau, to arts & crafts motifs, textiles and materials.
If you enjoyed this article, please share